According to recent benchmarks of AMD's Radeon 780M iGPU—the very same integrated RDNA 3 graphics attached to the ROG Ally's assumed custom Ryzen 7 7840U SoC—we should see the red team's next generation of mobile chips playing the likes of Cyberpunk 2077 at 60fps at 1080p. At least, when overclocked.
What that means for the ROG Ally is still nebulous, but if the custom SoC's iGPU is anything close to the one being tested here, we're expecting great things from Asus's upcoming gaming handheld.
The numbers come from YouTuber ETA Prime's time with the Asus TUF A15, and its Ryzen 9 7940HS Zen 4 APU (via WCCFTech). While that's not the exact CPU we're expecting to see in the ROG Ally, its Radeon 780M integrated graphics are what we're most interested in. Asus has been teasing us with the ROG Ally since April Fools, and the latest rumours place its custom SoC somewhere between the Ryzen 7 7840U and the Ryzen 5 7640U—either way it'll be touting the 780M.
Just to make things clear, the TUF's Ryzen 9 7940HS was initially supposed to come with a 3GHz base clock, though AMD cut it back to 2.8GHz. That's closer to what we're expecting from the ROG Ally in order to keep it handheld friendly, though we're likely to see some differences in performance due to the custom nature of the Ally's SoC.
It's also important to consider the potential for thermal throttling, since the Ally packs a lot into a much smaller chassis.
Still, if ETA Prime's benchmarks are anything to go by, that 45W iGPU sits somewhere below the performance of Nvidia's mobile RTX 2050, and above the Radeon 680M iGPU.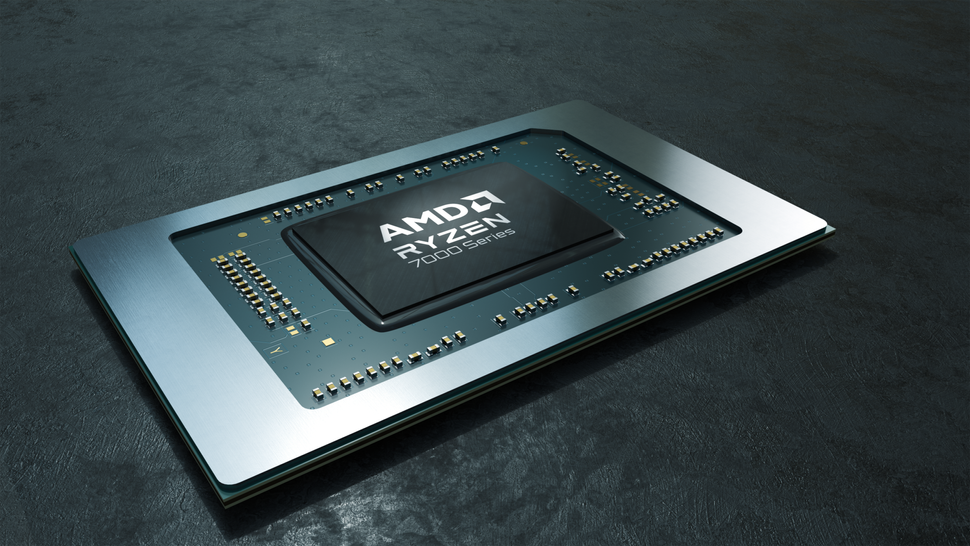 With all games set to 1080p, GTA V ran at an average of 81 fps at very high graphics settings, while Forza Horizon hit 86 fps. Horizon: Zero Dawn sat at 69 fps in performance mode.
Not that it's the most intense graphics test, but it also boasts 100 fps in CS:GO at high graphics settings. And yes, it runs Doom. Doom Eternal came out with a good 83 fps average in medium settings.
Your next upgrade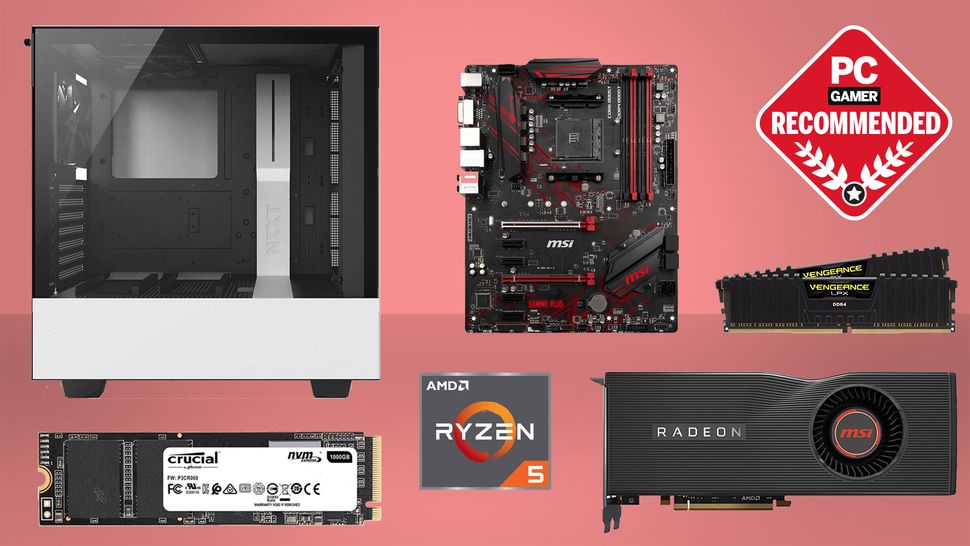 Best CPU for gaming: The top chips from Intel and AMD
Best gaming motherboard: The right boards
Best graphics card: Your perfect pixel-pusher awaits
Best SSD for gaming: Get into the game ahead of the rest
With integrated graphics like that, who needs discrete graphics? But seriously, this is a big one for mobile processors.
For Cyberpunk 2077, the CPU was overclocked back to its originally intended 3GHz, so we may not see the ROG ally hit the same 65 fps averages at medium settings, but it's a nice try.
Not bad overall then, and it gives us a good feeling about the ROG Ally's potential performance. We'll just have to wait and see what that custom SoC has up its sleeve before we can say for sure.
The ROG Ally is coming sooner than we expect, according to a recent tweet from Asus. Whether that means a matter of weeks or months is unclear, but now's the time to start saving if you've been looking for a Windows-powered Steam Deck alternative.