Announced at CES this year, Asus will be bringing us a cute, all white cloud gaming Chromebook, the Vibe CX34 Flip. It comes as part of a deal between Google, Asus, Acer, and Lenovo for three new Chromebooks (opens in new tab). And while this one may only be powered by up to a 12th Gen Intel Core i7 with no dedicated GPU, it has a few nice features to get you going when it comes to cloud gaming.
In fact, Asus couldn't stop going on about GeForce Now, which is just as well since Google Stadia's on the way out.
Adorned with neon orange tones, the Vibe CX34 Flip looks like it might have been a Google Stadia cloud gaming device, but Stadia is closing down in January (opens in new tab). Since that all fell through GeForce Now is the main game streaming service expected to be used with the Vibe CX34 Flip. It also comes with a three month subscription to Amazon's Luna+ (opens in new tab). Golly, what a bonus.
Asus is backing up the Vibe's gaming capabilities with a 1920x1200, 144Hz panel. Although it'll only be able to hit a 9ms response time, it's worth noting that's still twice as fast as the panels that previous Chromebooks have been lumped with. The Vibe CX34 Flip also comes with an RGB backlit keyboard, anti-ghosting tech, and Wi-Fi 6E to make the most of online game streaming. The 360 can be used like a standard clamshell laptop or, since it's convertible, you can turn it into a tablet, or use it in tent mode. Oh, and it comes with a stylus so you can draw on the touch screen, which... may or may not be relevant to gamers, depending on the kind of games you enjoy.
The Vibe maxes out at 16GB of DDR4 RAM and 512GB of speedy PCIe-based storage space. The SSD may seem a little small for a gaming laptop, but when most everything you're doing is cloud based, the lack of storage space becomes a little less of an issue, while your internet connection will be everything.
The Vibe CX34 Flip comes at $600, and you get a "SteelSeries 3" gaming mouse bundled with it (whether that's Rival, Aerox or otherwise, we know not).
Cut the cord...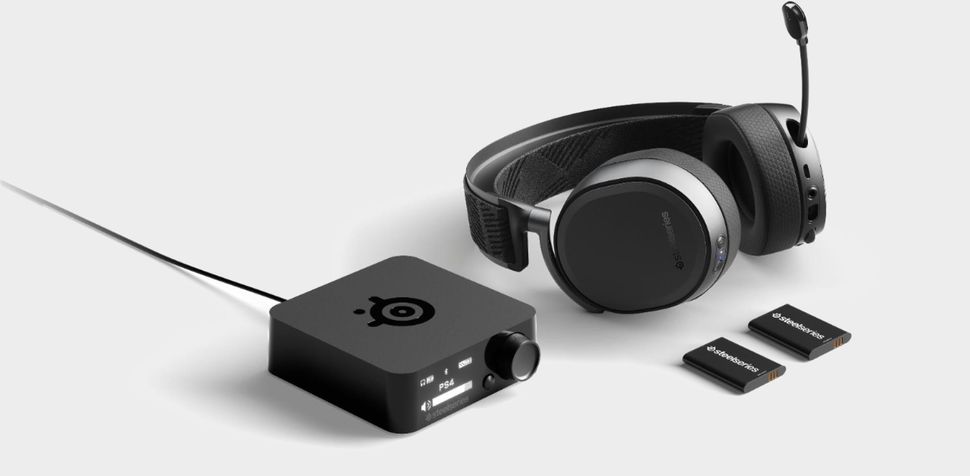 Best wireless gaming mouse (opens in new tab): ideal cable-free rodents
Best wireless gaming keyboard (opens in new tab): no wires, no worries
Best wireless gaming headset (opens in new tab): top untethered audio
Sadly for Asus, Google is working instead with Lenovo, HyperX, SteelSeries and Corsair on the peripherals side of things, and as such Asus couldn't pair the machine with one of its own gaming mice—I'm sure Asus is totally thrilled about that.
Still, the Vibe CX34 Flip itself looks physically stunning with a nice big touchpad and oddly orange flair, though I'm not sure what competitive gamers will think of that panel's 9ms response time. The screen's colours look great in person, at least. For now, we can say it's a step in the right direction for cloud gaming. Even if Google has had to leave behind its own cloud gaming service.