Sekiro: Shadows Die Twice
Our review (92%) | Buy it: Steam
"Sekiro's combat system serves up exciting new challenges to the end and the shinobi fantasy is powerfully realised in every savage deathblow and perfectly timed parry. If you're up for the challenge, Sekiro will reward your patience with some of the most spectacular, nerve-wracking duelling on PC."
Verdict: A brutal, uncompromising action game with sensational sword combat. From Software has done it again.
The Division 2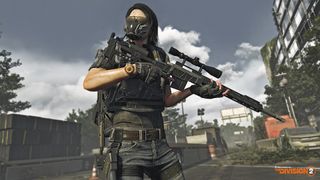 Our review (82%) | Buy it: uPlay
"This is a very complete-feeling follow-up to The Division, from a team that clearly learned a lot about its audience after a series of successful, high-value updates. Dedicated players know they want this already. For everyone else, this is an exciting, moreish shooter set in an impressive world that already offers tens of hours of enjoyable shooting and cool loot."
Verdict: A packed, rewarding, and frequently thrilling looter shooter that should have a bright future.
Baba is You
Our review (90%) | Buy it: Steam
"Baba is You deserves its critical acclaim. It's part logic puzzle, part existential quandary, part love letter to how much potential is contained in the tiny building blocks of language."
Verdict: Baba is You manages to take the familiar idea of nudging blocks and solving puzzles in a fresh direction. Brilliant.
Hypnospace Outlaw
Our review (81%) | Buy it: Steam, GOG
"Hypnospace Outlaw is, rather unexpectedly, one of the best detective games on PC. Its puzzles are layered and complex, but never unfair. It respects you enough to let you figure things out at your own pace, and with almost no hand-holding. But if you do hit a wall (trust me, you will) there's a well-designed hint system buried in there too. Its internet is a joyous explosion of art, music, creativity, and weirdness, and a pleasure to explore. And it's a nice reminder of when the internet felt like a cool underground club, rather than a pervasive Hell from which there is no escape."
Verdict: A satisfying detective adventure based around a weird and wonderfully imaginative retro internet.
Devil May Cry 5
Our review (90%) | Buy it: Steam
"The setting lacks the flair and imagination of the genre behemoth Bayonetta, and those boss fights make it a slightly more uneven experience, but there's a greater variety of combat styles and a higher degree of challenge that will will keep me playing until Capcom hopefully releases another one. If you enjoy third-person brawlers DMC5 is a must, and if you've never tried one before, this is a great place to start. What a treat."
Verdict: Three great characters and a beautiful, fluid combat system make this a must-buy for hack-and-slash fans.
Dirt Rally 2.0
Our review (87%) | Buy it: Steam
"Although this isn't a complete overhaul of the last Dirt Rally, it does feel like progress. Certainly progress in the visuals, which look more than just four years down the line in this game. Progress in the level of immersion, thanks to tiny touches like driving beyond the finish line to the steward after each stage. And certainly progress in a sense of overarching structure to singleplayer racing, thanks to the team management conceit."
Verdict: Simply the best rally sim around, building on its predecessor's already fine foundations.
Apex Legends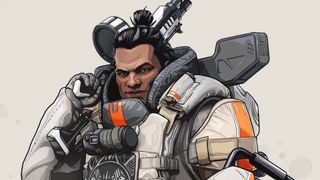 Our review (93%) | Play it for free: Origin
"After a couple years of seeing battle royale games release in unfinished states, Respawn's confident spin on gaming's most popular trend has completely reinvigorated my enthusiasm for the genre. It'll need consistent support and long term updates to stay exciting, but Apex Legends is one hell of an opening salvo. Free, friendly, and consistently fun, it's the best battle royale game available today."
Verdict: Apex Legends is a quiet revolution in how we communicate in games, and an excellent team-based battle royale I can recommend to anyone, caveat-free.
Civilization 6: Gathering Storm
Our review (81%) | Buy it: Steam
"Civilization 6: Gathering Storm bites off a lot, but it proves more than capable of juggling big concepts like climate change and global diplomacy. It turns them into coherent but still complex systems that you'll constantly be interacting with, even before you start noticing that the beaches are vanishing. The climax doesn't live up to the build-up, but Civilization 6 is still a richer game for all the expansion brings."
Verdict: Gathering Storm is an ambitious expansion full of welcome additions, even if it does falter at the end.
Battlefleet Gothic: Armada 2
Our review (84%) | Buy it: Steam
"In spite of the niggles, it's an absorbing space strategy game, and we don't get enough of them. The many featured factions as varied and characterful as you would expect from the 40K universe. Tyranids infect enemy vessels with swarms of hungry monsters, and latch onto enemies with long space tentacles. The Eldar are fast and near-invisible at the start of a fight. The Orks, well, they crash into stuff. If you're a fan of the universe there is even more to enjoy here. The voice acting sometimes goes full ham, but this is one of the most authentic attempts to capture the grandiosity of Warhammer 40,000. Emperor knows, many have tried."
Verdict: Involved, spectacular, space battles packaged into satisfying campaigns, and great fan service too.
Sunless Skies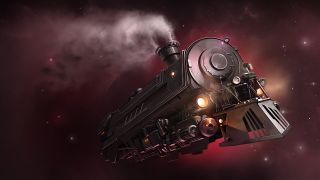 Our review (90%) | Buy it: Steam
"Evocative, witty and razor sharp, Sunless Skies turns text into a reward: you'll find yourself seeking the right combination of items just to open up new lines of conversation. They're the most important currency in a game that gives you a clutch of weird and wonderful tales to tell, even when you fail miserably. In these moments you'll realise that while you may not have achieved your goal, Failbetter certainly has."
Verdict: The sharpest writing around, wrapped inside a surprising adventure that's tough but rarely unfair. Failbetter's finest hour.
Slay the Spire
Our review (92%) | Buy it: Steam
"The essence of what makes a great card game is readily available here: the joy of building a machine and optimizing it as much as you can. As is the bottomless surprise, the highs and lows of roguelikes. If that isn't enough, recently added moddability is already adding new decks, enemies, and cards to tinker with."
Verdict: A strategically deep deckbuilder that, with any luck, has spawned a brilliant new subgenre.
Resident Evil 2 Remake
Our review (89%) | Buy it: Steam
"This is pretty much the ultimate refinement of the classic Resident Evil formula—but with the added intensity of RE4's slick, dynamic over-the-shoulder combat. The result is a game that is comfortably among the best in the series, and a thrilling survival horror experience in its own right. It's not as surprising as RE7, but as an evolution, and a celebration, of vintage Resident Evil, you couldn't ask for much more."
Verdict: A tense, challenging, and beautiful remake of a classic survival horror game, and with enough fresh ideas to make it feel excitingly new.
Kenshi
Our review (84%) | Buy it: Steam
"I've still got to expand from a dustbowl community to a fortress; to send an expedition of battle-hardened warriors out into distant wilds while back at the township artisans and workers rake in profits thanks to the clockwork-like regimen I created. Kenshi is huge, amoral, and opaque enough that I'll be deciphering it it for a very long time."
Verdict: Work through the presentational ugliness and technical awkwardness, and you'll find an experience of frightening depth.