Where to find Cyber Monday deals
Amazon (opens in new tab) - All the things
Walmart (opens in new tab) - Games, Movies, Budget Laptops
B&H (opens in new tab) - Monitors, Laptops, and PCs
Best Buy (opens in new tab) - PCs, Laptops, and Accessories
Target (opens in new tab) - Games, Accessories, and Laptops
Staples (opens in new tab) - Gaming Chairs
Lenovo (opens in new tab) - Discounts on Legion Laptops and PCs
Gamestop (opens in new tab) - Games and Toys
Razer (opens in new tab) - Laptops and Gaming Accessories
Newegg (opens in new tab) - Components and Hardware
Microsoft (opens in new tab) - PCs, Laptops, and Games
Dell (opens in new tab) - Alienware PCs and Laptops
NZXT (opens in new tab) - 10% off all builds
The best Cyber Monday SSD deals are still available if you've been looking to build a new PC or just update your storage. Games are getting bigger and bigger so the more storage space you can grab at a discount, the better. Red Dead Redemption 2 requires a massive 150GB of space, and that's obviously not accounting for any other games, music, or photos you might have installed on your PC.
And if you haven't already experienced the magic of blazing fast boot times or games that load in just a few seconds—or even 1TB of storage or more—you should really consider getting an SSD. Cyber Monday SSD deals we've found so far include the Samsung 860 EVO, our favorite SSD for gaming, at a nice discount.
We'll keep updating the best SSD deals until Cyber Monday ends. And if you're on the prowl for some other great deals, head on over to our main Cyber Monday PC gaming deals page for some other great discounts.
Top 5 Cyber Monday SSD deals
Why you can trust PC Gamer Our expert reviewers spend hours testing and comparing products and services so you can choose the best for you. Find out more about how we test.
The best SSD deals in the US right now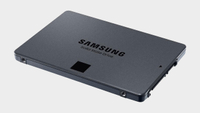 (opens in new tab)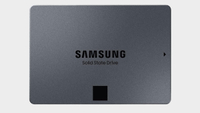 (opens in new tab)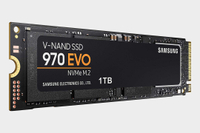 (opens in new tab)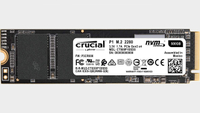 (opens in new tab)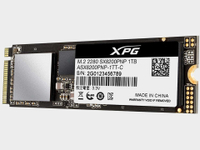 (opens in new tab)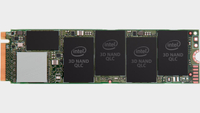 (opens in new tab)
Intel 660p M.2 SSD 1TB | $82.99 (save ~$12) (opens in new tab)
One of the cheapest ways to get an extra 1TB of NVMe storage, the 1TB 660p is typically available for less than $100, but this is the lowest price we've seen for this SSD.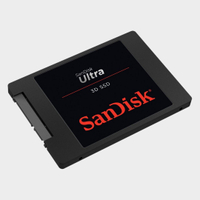 (opens in new tab)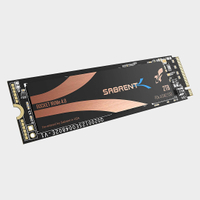 (opens in new tab)
Sabrent Rocket 4.0 2TB | M.2 Gen4 | $339.99 (Save $60) (opens in new tab)
Do you have a Ryzen 3000 CPU and an X570 motherboard, and you want the fastest storage around? Welcome to PCIe Gen4, with read speeds of up to 5,000MB/s! This 2TB drive has all the storage you need at speeds most drives can only dream of.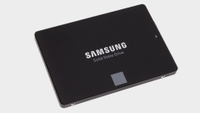 (opens in new tab)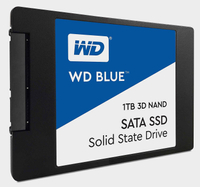 (opens in new tab)
WD Blue | 1TB | SATA | $99.99 (save $15) (opens in new tab)
While it isn't the fastest SSD around, the WD Blue is one of the more reliable SATA-based SSDs you can buy. A great $83 deal has passed, but it's still slightly discounted.
The best SSD deals in the UK right now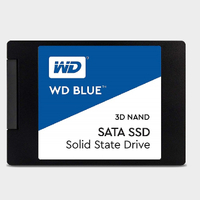 (opens in new tab)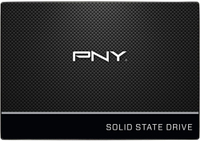 (opens in new tab)
Cyber Monday SSDs—are they all live now?
We are officially into the Cyber Monday period, where we see better (and more) deals crop up than the earlier ones over the last couple of weeks. This weekend is when most retailers save their best deals, but there's no guarantee that your chosen SSD will still be in stock.
If you're looking for the absolute best deal, time's a tickin', so if you see something you like out of the best deals we've found so far, jump on that like a kid on a trampoline. You can take a little bit of time, though, with actual Cyber Monday just around the corner on December 2. Current early Cyber Monday deals will run right into those, and will also likely run until Christmas.
We're collecting all the best deals from across the web for PC gaming, from the latest graphics cards to the most comfortable gaming chairs, and everything in-between. Stay tuned to PC Gamer all through Black Friday and Cyber Monday for up to the minute savings.
Cyber Monday gaming laptops | Cyber Monday gaming chairs | Cyber Monday monitor deals | Cyber Monday TV deals | Cyber Monday graphics cards
How to save money on SSDs during Cyber Monday
You can expect to see a lot of price cuts this November, so how can you be sure you're getting a good Cyber Monday deal? While we'll be searching out the best possible deals during the event itself, there are also a handful of common sense tips that will help make the process feel less overwhelming.
1. Check the price history
Every retailer will be touting its massive price cuts, but are those discounts as good as advertised? Sites like CamelCamelCamel can help you check. As well as letting you easily compare the price of a selected drive across many different sites, it also gives you access to its price history. A common trick is to display massive discounts based on the manufacturer's recommended price—a price that SSD may not have been sold at for years.
2. Do the research
Does your motherboard have an M.2 slot? Will your most played games all fit onto a 1TB SSD? How much are you willing to spend on extra storage? It's worth taking some time to find out what you need or want and what drives would help you achieve that. Some flexibility will help you get the best deal, but it's also worth setting a budget to ensure that you're not spending slightly more on a good deal for a drive you don't need.