If you're stuck in a Warzone server queue as you try to experience the end of Verdansk, you're not alone. As the Warzone nuke event (opens in new tab) kicked off this week, many of us were waiting to see the bombs finally drop on the now-zombie-infested Verdansk, but clogged servers got in the way. Thankfully Raven noticed the issue, which you can see more about on its Trello board (opens in new tab).
The nuclear festivities aren't done yet. If you want to see what's next—perhaps paving the way for the new Warzone map (opens in new tab)—then you'll want to keep an eye on Warzone's server situation today. Here's how to check the current status of the Warzone servers.
How to check the Warzone server status
Win more with these Warzone loadouts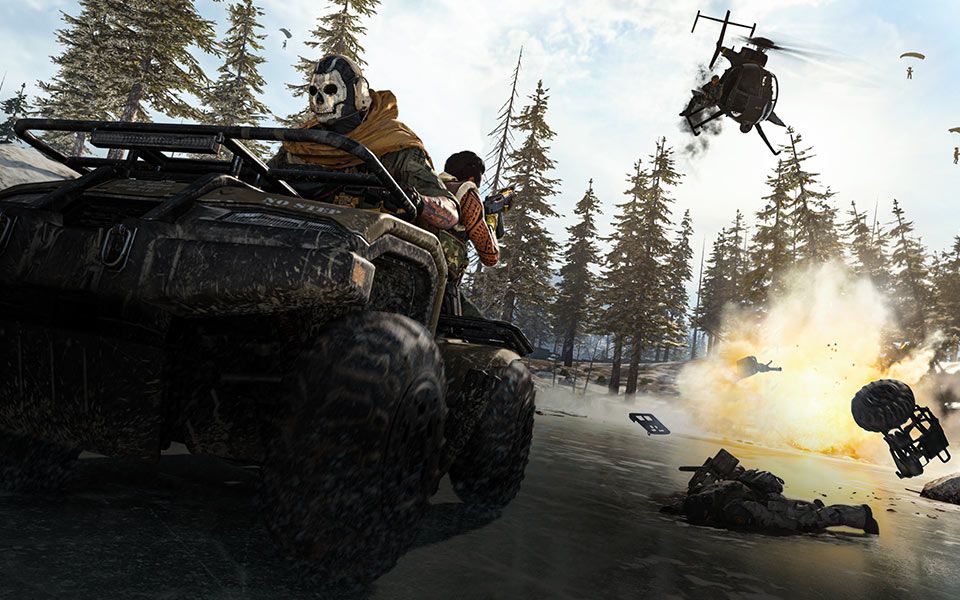 Best Warzone loadout (opens in new tab): The gear to choose
Best M4A1 Warzone loadout (opens in new tab): Top all-purpose AR builds
Best MP7 Warzone loadout (opens in new tab): Effective SMG setups
Best Grau Warzone loadout (opens in new tab): Strong AR builds
Best M13 Warzone loadout (opens in new tab): Attachments to choose
Best Kilo 101 Warzone loadout (opens in new tab): Boost the punchy AR
Activision has made it nice and easy to check whether the Call of Duty: Warzone servers are running as planned. If you think you've encountered some technical difficulties that didn't arise on your end, head over to Activision's Online Services support page (opens in new tab) to check if it's a server issue. Choose Call of Duty: Warzone from the dropdown box and click Refresh underneath. If all is well, the page will display a green checkmark with the "All platforms online" message. If you believe you're one of the first to experience an outage, you can also report it on this page by clicking Let Us Know in the bottom-left corner.
There are also a couple of websites that exist solely to keep players in the know. So if something doesn't feel quite right, have a peek on sites like Gaming Intel (opens in new tab) and DownDetector (opens in new tab) to view their real-time status reports.
These pages are a great place to start, but if you want more frequent updates, it's also worth following the Infinity Ward (opens in new tab) and Activision Support (opens in new tab) Twitter accounts. New updates and patches are frequently shared on both, and if there's a bug bothering the Warzone community, Twitter is often the best place to check for further information on it. Remember that you can always set up notifications from these accounts on Twitter to ensure you're never out of the loop.
If you're still experiencing issues after checking these pages, it's worth double-checking that the problem isn't on your PC. It's an age-old saying, but it's worth asking, have you tried turning it off and on again? Sometimes simply relaunching the game is enough to iron out a hiccup, and there's no harm in doing a spot of troubleshooting to see if you can fix the problem yourself. If the issue persists and only occurs in Warzone, report it to Activision.