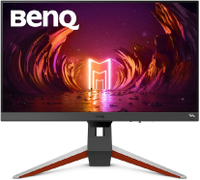 BenQ Mobiuz EX240 | 25-inch | 240Hz | 1080p | IPS | $199.99 $159.99 at Amazon (save $40)
Not to be confused with the far inferior BenQ Mobiuz EX240N, the BenQ Mobiuz EX240 without the 'N' is proof that decent gaming hardware can still be had for sensible money. As we found in our Mobiuz EX240 review, It's quick, has decent image quality, a reasonable feature set, good build quality and looks great. And all for $160. Remarkable.
Our faith in decent value gaming hardware has been knocked of late, what with all those silly money graphics cards. But here comes BenQ to prove that you can get a great gaming experience without totally wiping out your wallet.
Enter the BenQ Mobiuz EX240. At 24 inches and sporting 1,920 by 1,080 pixels, it's not going to blow you away with sheer scale or super sharpness. But for just $160, it ticks a lot of boxes for entry-level esports and then also does a decent job for all-round gaming.
The headline specs are 1080p and 165Hz from an IPS panel and in our hands-on with the monitor we reckoned it was slickly styled and well built. As for brightness, you're looking at 350 nits which will be enough for most needs, plus basic HDR10 support. Note, there's no VESA certification or local dimming so this isn't a proper HDR panel.
As for actual image quality, this is a pretty vibrant and punchy panel with good viewing angles. BenQ claims 1ms response by the less demanding MPRT metric, but this is a snappy little panel that's not far at all off the best 1ms IPS monitors measured in grey-to-grey terms.
Screen queens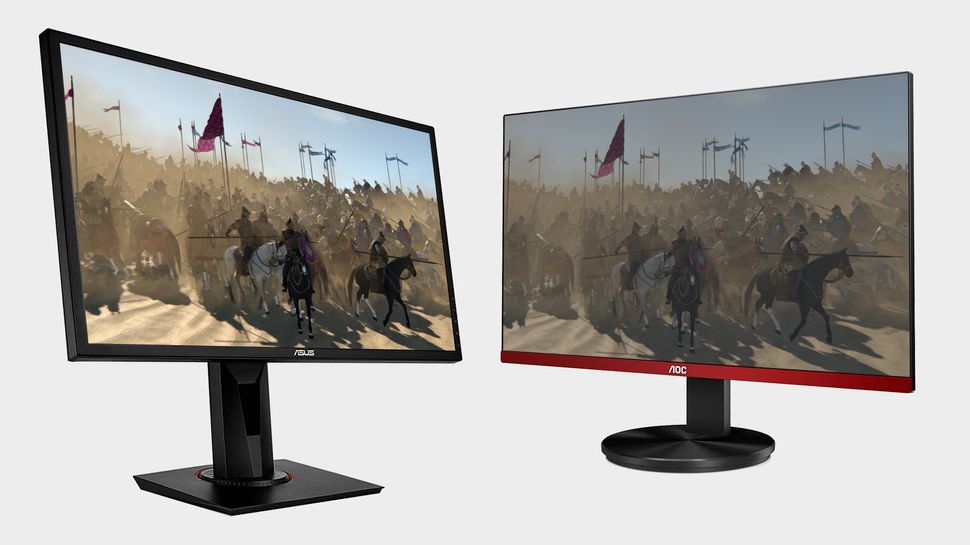 Best gaming monitor: Pixel-perfect panels for your PC
Best high refresh rate monitor: Screaming quick screens
Best 4K monitor for gaming: When only high-res will do
Best 4K TV for gaming: Big-screen 4K PC gaming
You also get to choose between three levels of overdrive. The fastest setting introduces a little overshoot and inverse ghosting, but the middle option is a nice overall compromise. What with the 165Hz refresh, latency is kept well in check, too.
Granted, 1080p feels a touch stingy these days as native resolutions go. But thanks to the compact 24-inch diagonal, the pixel density isn't all that bad and as we observed when we reviewed the BenQ Mobiuz EX240, at least you don't need to be running a cryptocurrency Ponzi scheme to pay for this monitor.
Even better it, it's even dropped from $200 down to just $160 since we reviewed it just a month or so ago. It was a nice deal at $200. For $160 it really is one heck of a screen for the money thanks to good pixel response, reasonable overall calibration, generally punchy and pleasing image quality, and nice low latency, all stuffed into a good looking chassis.