The most hated champions in League of Legends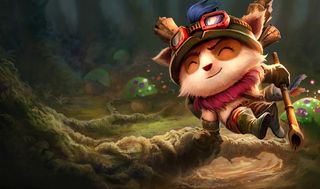 Everyone who plays League of Legends has a champion they hate to lane against, whether it's because they feel they can't do anything or just don't fully understand how to counter them. We have all been in unpleasant, often frustrating situations where the game feels like a test of our patience and a drain of our mental stamina. You'd be hard pushed to find a League player who holds an abundance of love for each and every champion.
Instead you'll most likely come across players showcasing their anger toward certain champs in all chat, pleading Riot for nerfs and venting their frustrations in various forum posts. So who are the champions people love to hate the most?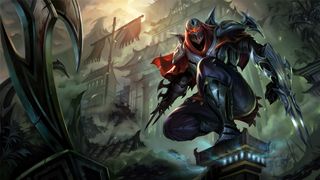 Zed: the Master of Shadows
Even Zed mains can't deny how utterly annoying the Master of Shadows can be. He's not a fun champion to face, especially when ahead. The slippery assassin can really limit what champions you can pick, as you want to ensure that you don't get absolutely crushed in lane. After all a fed Zed can be an absolute nightmare for you and your team. This is not a particularly fun trait, but picking a champion that you don't want to necessarily play in order to counter or survive his burst is better than increasing your blood pressure, and will pay off in the long run. It's just better to be safe than sorry. However, those who play AD carry are not so lucky. Zed is the bane of any AD carry's life, a life that is usually cut all too short thanks to his ult, Death Mark.
During Death Mark, Zed will become untargetable and dash behind his opponent, dealing physical and magic damage. The mark will eventually detonate for additional damage, allowing you to sometimes walk around like a headless chicken before your inevitable death. Understandably, many AD carry mains feel utterly helpless against Zed, unless they get ahead or their support manages to apply a well-timed exhaust, peel or ult.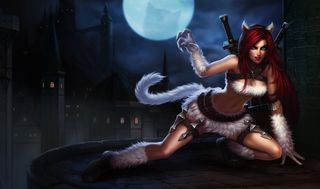 Katarina: the Sinister Blade
The hate for Katarina has greatly declined due to the current meta and she is being picked less as a result, but she can still be really frustrating. Katarina's early laning phase allows her to constantly lay down a barrage of poke with Bouncing Blades. The Sinister Blade has no mana constraints so she can happily spam her Q over and over again without a care in the world. In teamfights, Katarina just needs to wait till her teammates chip away enough health before she can go ballistic with her ultimate, killing champion after champion. This allows her to reset her abilities thanks to her passive Voracity, which gives her plenty of opportunities to secure that all important pentakill.
Obviously, this becomes increasingly difficult to pull off at higher ranks and the chances of Katarina getting a pentakill greatly diminish, but if you make that one mistake or your team happen to give her a few opportunities to snowball, then you're in for a rough time.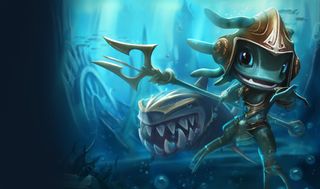 Fizz: the Tidal Trickster
You only have to look at his alias to know you're in for a bad time. For many players, the Tidal Trickster can feel like a champion that has little to no counter play. His high burst damage, low cooldown abilities and his invulnerability from Playful/Trickster makes for some truly frustrating gameplay. The amount of times Fizz will one shot you and jump out with just a sliver of health is absolutely infuriating.
His kit allows him to capitalise and punish even the smallest of mistakes, leading to moments that can tilt even the calmest of players. If Chum of the Waters ever lands on you there is very little you can do to escape the damage from its serrated jaws. Fizz scales very well throughout the game and can find success in both mid and top lane, making him a popular pick. Once tilted and frustration levels rise, Fizz can easily begin to snowball into a terrifying monster.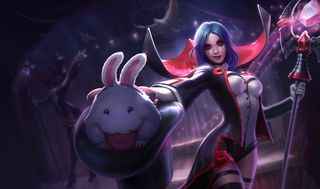 LeBlanc: the Deceiver
The Deceiver receives a lot of hate, and it's not hard to see why. While her kit may look flashy and difficult to master, it's actually deceptively easy to use. She has a great gap closer with Distortion, lots of burst damage from Sigil of Malice and her ultimate Mimic allows the trickster to casts a mimic-ed version of her most recently used basic ability. This combined with the proc from Thunderlord's Decree can chunk squishy champions with very little effort.
Her high mobility can make catching and stopping her from melting your squishies a very tricky task, often leading players on a not so 'Magical Journey' around the Rift as they try to catch her. LeBlanc's strong laning phase, daunting lane pressure and survivability can make for a very frustrating experience.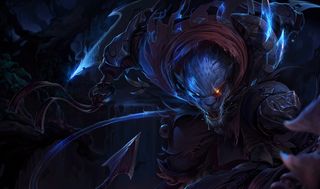 Rengar: the Pridestalker
With an insane gap closer, decent crowd control and added survivability from his empowered Battle Roar, the Pridestalker is able to unleash some crazy damage with his mix of deadly stealth and burst damage. The Rift's resident feline is great at catching people out, and can easily lead his team to victory in solo queue. Capitalising off the lack of team coordination allows Rengar to feed off his unsuspecting prey, transforming him into an unstoppable force. If this kitty manages to get fed, I really do feel for you.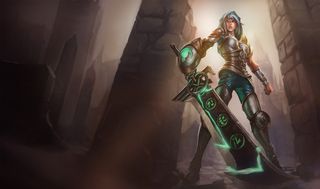 Riven: the Exile
While Riven is no longer as strong as she used to be due to past nerfs, the Exile still manages to pull off some truly ludicrous plays thanks to her high mobility, burst, AD scaling shield, and the ability to take on groups with just a couple of kills under her belt. Her full combo, while difficult to land, can easily kill most champions. Facing a good Riven can be nightmarish, but having a feeding Riven can make you want to 'Exile' her from your team. There's also the stereotype that Riven mains are among the most toxic players in the game, further cementing the communities hate for the former Noxian soldier.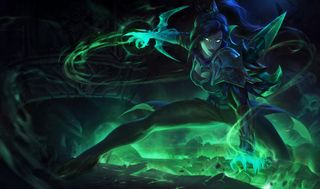 Vayne: the Night Hunter
This late game monster will have you questioning how an underfed champion with a non-existent laning phase has managed to transform into a terrifying killing machine. If Vayne manages by some miracle to win her lane then your team is in for a very bad time. Her playstyle really capitalises on the mistakes you and your team make, while the Night Hunter's stealth and Tumble mechanic and added true damage from Silver Bolts can allow her to easily take on your entire team. She receives a fair amount of hate considering her abundant weaknesses.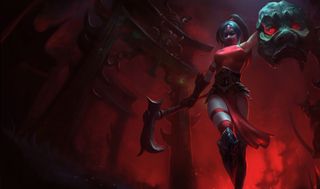 Akali: the Fist of Shadow
Akali is another champion who is very difficult to stop when she manages to snowball. One of the main reasons people dislike Akali is because of her ultimate. Shadow Dance's cast range is fairly high and allows her to dash to an enemy champion up to a maximum of three times. This can make it feel nearly impossible to avoid at times and can really hurt when synergised with her already high damage output. The latest changes to Hextech Gunblade make her even harder to deal with, especially for those who happen to be playing immobile champions. "I suggest you run... I want to savor this."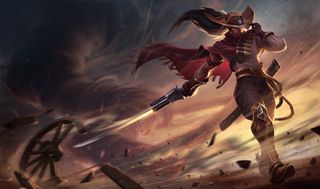 Yasuo: the Unforgiven
With loads of utility, an AoE knock-up, and a Wind Wall that can block almost everything, Yasuo is on the list for good reason. However, the steel wielding Samurai has received a lot of attention recently in the top lane with an annoying tanky bruiser build which has led to him being a top ban at every rank.
While lacking the explosive offense of a crit build, Tank Yasuo's damage and mobility has remained above average thanks to his kit, and has given him the durability he normally lacks.
The Unforgiven also greatly benefited from a fix to a bug where his first basic attack after R - Last Breath was delayed if it was a critical strike. The patch 6.18 nerfs aim to decrease his damage output should he opt for a more defensive build, but if you weren't already a fan of the agile swordsman you certainly won't be anytime soon.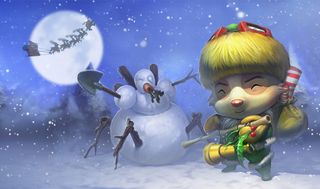 Teemo: the Swift Scout
This cute, mischievous Yordle has garnered a lot of hate since his original release in 2009, and continues to push his opponents and teammates to the brink of insanity. Despite his genuinely warm character design, something switches off inside Teemo's mind during combat turning him into a psychotic killer, earning himself the nickname 'Satan'.
The feeling of getting away from a fight with just a slither of HP only to step on a Noxious Trap is easily one of, if not the, single most annoying thing in League of Legends. If an enemy steps on a mushroom, it will detonate and poison all nearby enemies, slowing them while dealing magic damage for four seconds. These life-taking mushrooms can be placed all over the map, and can only be damaged by basic attacks when made visible. Stepping on a Noxious Trap in the late game will easily take half your health, unless you have built a lot of magic resist, but if the cute critter has built a Luden's Echo or Liandry's Torment all you can do is watch in horror as the poison eats away at your health and sanity. "That's gotta sting."