Having one of the best Wi-Fi range extenders may be critical for boosting a Wi-Fi signal. Your home network can have variable Wi-Fi signal strength for a range of reasons, but a Wi-Fi signal booster will help prevent that pesky signal dropping when you're trying to get some hardcore gaming underway.
Most gamers will want to find a way to connect their gaming PCs using an ethernet cable—whether via a Powerline or just a long cable—but if that's impossible, then extending a Wi-Fi signal may be the next best thing. Sure, having one of the best gaming routers helps Wi-Fi signal strength, but sometimes even they need a little extra oomph to reach from the basement to your attic.
Wi-Fi extenders come in all shapes and sizes, some of which may fit better than others in your home. Similarly, different models perform better when relaying 2.4GHz or 5GHz wireless signals, and depending on what devices you have at home, you may need one more than the other—some smart home devices and set-top boxes like Rokus and Amazon Fire TVs only operate on the 2.4GHz band.
Of course, we prefer models that excel at both. So here are our picks for the best Wi-Fi extenders right now.
You'll notice that a lot of these are 802.11ac (Wi-Fi 5) devices. Wi-Fi 6 (aka 802.11ax) extenders are starting to appear, and we will update this guide as the new extenders hit our labs. The 802.11ac extenders listed below will work with Wi-Fi 6 routers, although you won't get all the benefits of Wi-Fi 6 from the extenders, obviously.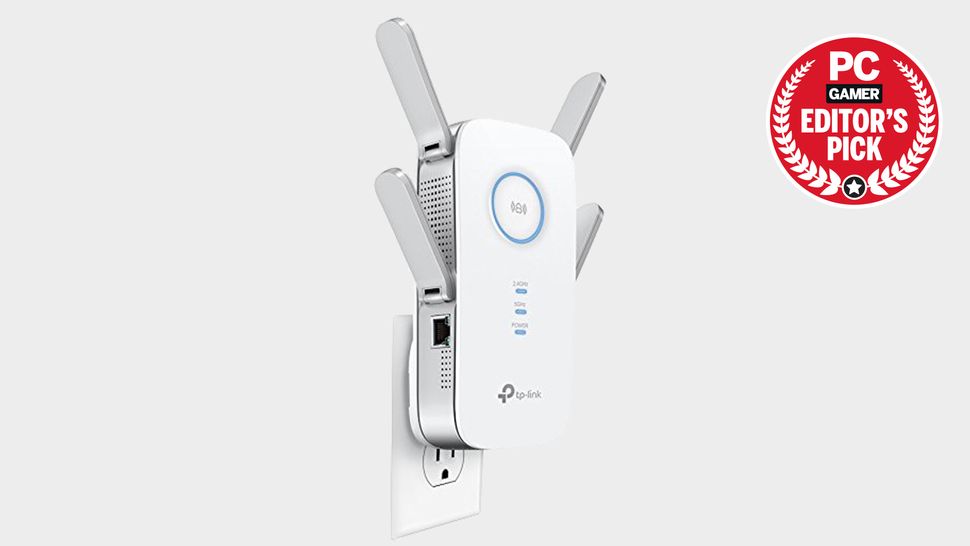 TP-Link offers a variety of wireless extenders, and this AC2600 Wi-Fi Range Extender (RE650) is its premium entry in the extender space. This model has top specs with AC2600 speeds (N800 + AC1733), and four external antennas. We also like the integrated gigabit ethernet port that allows you to use it as a wireless bridge, or access point, giving you flexibility to adapt as you build your network.
This extender has the option to transmit the same SSID, even with routers of a different manufacturer, allowing this RE650 function as a 'pseudo-Mesh' node.
The throughput tests of the 2.4GHz frequency are a little lackluster, however, the 5GHz tests are the standout, starting with the Speedtest download of 132.91 Mbps, the best throughput we saw from any of our smaller extenders. This exceptional performance and the affordable price make the TP-Link RE650 our top recommendation for a wireless network extender.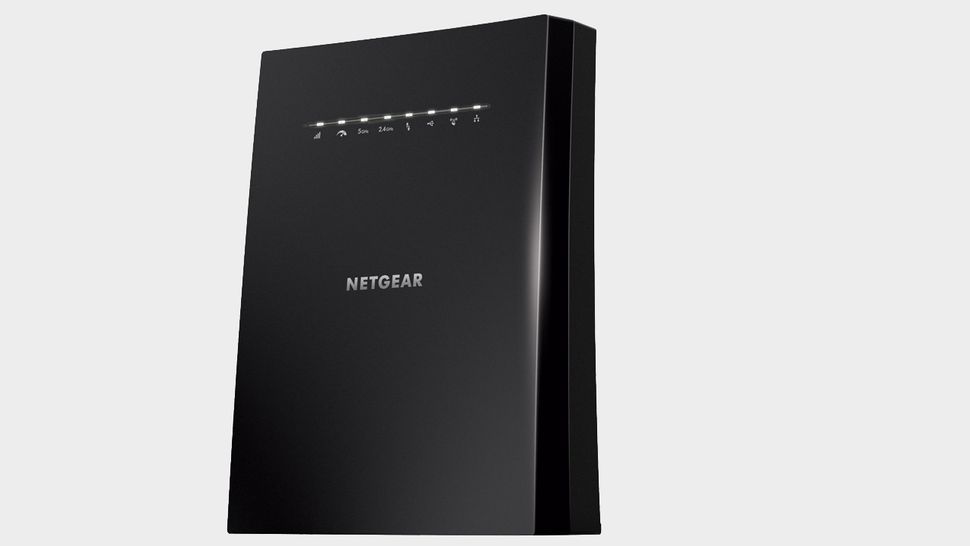 Most of these other Wi-Fi extenders go for the unassuming, plug-into-the-outlet approach, and maybe stick a few small antennas into their design. The Netgear Nighthawk X6S goes for a monolithic desktop design instead and keeps the six antennas internal. The benefit of the larger unit is there is plenty of room for additional features, including four gigabit ethernet ports, a quad-core processor, and a USB 2.0 port that supports ReadySHARE Print.
The wireless specs check all the right boxes, including Tri-band support that uses one of the 5GHz frequencies for dedicated backhaul to the router dubbed FastLane3, Beamforming+ for better range and throughput, and an Access Point mode.
In our tests the Nighthawk X6S performed well across many of our benchmarks. On the 2.4GHz frequency we clocked 57.38 Mbps of throughput, and on 5GHz, it managed a ridiculously fast score of 193.08 Mbps—the fastest of any extender. Also, the upload speeds were close to full bandwidth. It's just a shame it's so expensive.
Best mesh router kit | Best gaming laptops | Best gaming motherboards
The Linksys RE7000 wireless extender offers AC1900 (N300 + AC1733) speeds and can boost your coverage by up to 10,000 square feet. The antennas are internal, giving the RE7000 a compact size. It also supports the same SSID, but only when connected to a Linksys router, which provides it with the behavior more like a mesh node, than a typical add on the extender.
There is an integrated gigabit ethernet port, which allows the RE7000 to function as a wireless bridge or as a wired access point giving flexibility in deployment. Finally, it supports Beamforming, MU-MIMO, and has dedicated backhaul to the router on the alternate frequency via Linksys' Cross Band technology.
The RE7000 did quite well on the 2.4GHz download test with a speed of 55.32 Mbps, although it lagged the competition at 5GHz, but had a still serviceable 90.57 Mbps of download speed.