Hot off the news that the long-running plan to merge with Kioxia has ground to a halt yet again, Western Digital's board of directors has approved a plan to split the company up. Its NAND flash and hard drive divisions will become entirely independent public companies, pending final board approval and other regulations.
Western Digital, or just WD as a brand name, has been around in the world of technology for 53 years and these days it's best known for its self-titled SSDs and HDDs, as well as SanDisk mobile storage. In the NAND flash world, it's the fourth largest supplier of such chips, behind Samsung, Kioxia (formerly Toshiba Memory Corporation), and SK Hynix.
To make SSDs and tiny flash cards, Western Digital uses manufacturing plants owned by Kioxia, and the two have worked hand-in-hand developing new technologies for a number of years. Muddying the picture, though, is the fact that one of WD's closest competitors, SK Hynix, has invested in Kioxia and enjoys a reasonable return on that cash injection.
So when I read about Western Digital's plan to become two separate firms, one that just does flash stuff, and the other dealing with HDDs, I instantly got a headache trying to figure out what this will all mean for the various companies and brands. Will the new SSD branch then merge with Kioxia? Whether it does or not, what will happen to the WD and SanDisk brand names? Would another company then buy out the new HDD company?
Western Digital's flash drives are some of the best SSDs you can get right now, as they offer tons of performance and storage, for a relatively low price. The market is very competitive, though, and both Kioxia and SK Hynix also have their own SSDs, as well as selling the chips to other firms. For example, Solidigm SSDs are actually SK Hynix ones, and they both have models in every segment, including 61TB server monsters.
The news about the split came out on the same day that Western Digital announced its financial report for Q1FY24 and the figures were somewhat mixed. Compared to this time last year, revenue in the client and consumer segments was up 11% and 14% respectively, whereas the cloud division was down 14%.
Peak Storage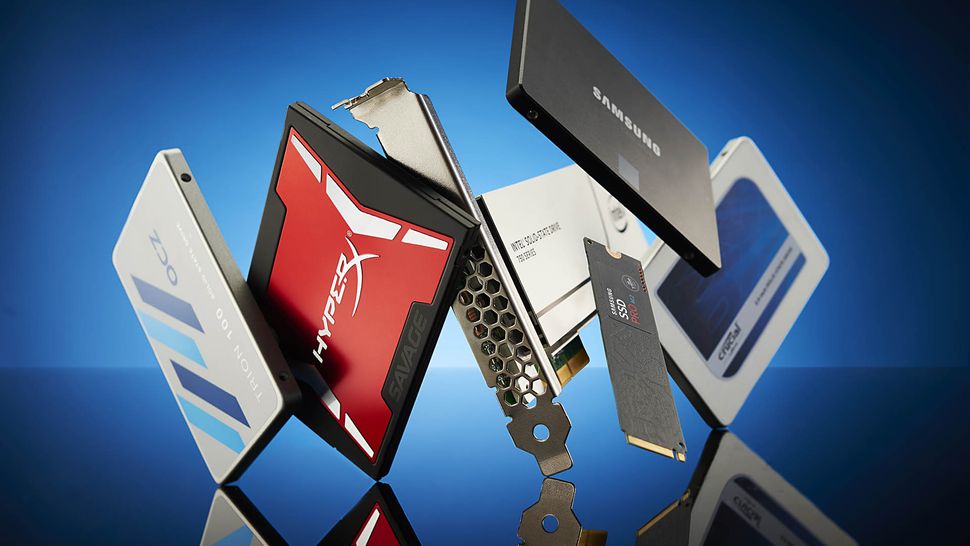 Best SSD for gaming: The best speedy storage today.
Best NVMe SSD: Compact M.2 drives.
Best external hard drives: Huge capacities for less.
Best external SSDs: Plug-in storage upgrades.
However, the overall net income for this and the last quarter were not good, with losses of $685 and $715 million. Why so bad? Well, it's mostly down to the fact that NAND flash prices are still rock bottom and although WD has sold plenty of them for consoles, the firm just hasn't been making enough money from it all. This isn't news in the flash industry, as it's really volatile, with prices bouncing around like a Halloween-possessed space hopper every year.
It's unclear as to whether the mitosis of Western Digital will ultimately result in the Kioxia merger going through in some manner and, while I'm sure lots of investors and stock markets would like to see this happen, a reduction in the number of competitors in the sector isn't good news for the general consumer. You only have to look at graphics cards to see what happens when a market is dominated by one company.
But even if it does go through, there's no sign of Micron or SK Hynix looking to pair up with other groups, which means there will still be four NAND flash manufacturers battling hard for your money. I've said it before and I'll say it again now: Get yourself a good SSD upgrade now while the prices are still sensible.