We're in a boom time for TV shows based on videogames—The Witcher was better than we expected, Arcane won an Emmy, and The Last of Us is a hit—and it hasn't nearly reached its peak. We're about to drown in game-to-TV and film adaptations. There are so many on the way that you've probably forgotten at least half the ones that have been announced. Because I did. Every time I thought this list was finished I turned around and found John Wick writer Derek Kolstad's name listed as director for yet another.
Many of these adaptations are still out on the horizon, including the one based on PlayStation's Horizon games, while others like the Fallout TV show and Twisted Metal—yes, really—are further along in production. In Fallout's case, we've already seen snapshots from the set.
Here are most of the shows and movies we know are coming and how close they are to actually becoming reality.
Fallout
Who's making it?
Amazon Studios with Jonathan Nolan as executive producer and director and Geneva Robertson-Dworet and Graham Wagner as showrunners.
How far along is it?
Filming has been in progress and we've seen quite a few set photos making their way online.
What's it about?
There isn't a ton to go on just yet, but we do know that the Fallout TV series is going to be a new original story, not an adaptation of one of the games. The official (and unofficial) images we've seen so far include power armor, a Red Rocket gas station, Super Duper Mart, and Vault 33. Based on the numbering conventions in Fallout lore, we're expecting that to be a vault somewhere near the west coast US. Based on the official Vault 33 door opening image Amazon has shared, it seems fair to expect that this will start as plenty of Fallout stories do with a dweller emerging in the wasteland for the first time.
Over on IMDB there's a decent amount of cast with character names attached. Moisas Arias is playing a character named Norm, joined by Ella Purnell and Walton Goggins. Others are listed as roles with very Fallout-y names like Chet, Maximus, Reg, Davey, Sheriff Rex, and "Power Armor #5". Yup, that's Fallout alright.
Twisted Metal
Who's making it?
Sony Pictures and Universal for Peacock with a script by Rhett Reese and Paul Wernick. Anthony Mackie of Winter Soldier will star and act as executive producer alongside Will Arnett, Marc Forman and Cobra Kai writer Michael Jonathan Smith.
How far along is it?
The first season wrapped filming in August, 2022 according to showrunner Michael Jonathan.
What's it about?
A mostly 1990s game series about car battles is not what I expected to be up for a film adaptation but it sure is. Anthony Mackie will play literally "John Doe," a milkman with no memories of his past who receives a "once in a lifetime opportunity" of a better life, but only if he can deliver a package across a post-apocalyptic wasteland. Oh, and Sweet Tooth the car battling hell clown will be there too, voiced by Will Arnett. That tracks as a Will Arnett role.
Borderlands
Who's making it?
Lionsgate Films for an actual theatrical release with quite an ensemble cast including Cate Blanchett, Kevin Hart, Jamie Lee Curtis, Jack Black, and others.
How far along is it?
It wrapped filming in 2021 with Eli Roth as director and last we heard had ordered some reshoots scheduled for March 2023 to be conducted by director Tim Miller.
What's it about?
The Borderlands movie sounds like it's going to be a take on Gearbox's first game in the series, following Lilith (Blanchett) teaming up with Roland (Hart), Tiny Tina (Ariana Greenblatt), Krieg (Florian Munteanu), Tannis (Curtis), and Claptrap (Black) while they hunt down Atlas' missing daughter. Think what you will of Borderlands' bar for humor but it's a pretty stacked cast that seems set to pull it off.
The Medium
Who's making it?
Platige Image with the game's writer Piotr Babieno and Tomasz Bagiński, who was executive producer on the first season of The Witcher TV series for Netflix.
How far along is it?
Last we heard, it was still in a concept phase without a cast or production timeline announced.
What's it about?
Not to be confused with the 2005 show "Medium," this one is an adaptation of Bloober Team's 2021 horror game.
"The story we told in the game was appreciated by players, and now more people will be able to hear about it," Babieno said. "The whole team working on the concept of the series felt they were working on something special, we hope that this enthusiasm will be visible in the quality of the series."
Ghost of Tsushima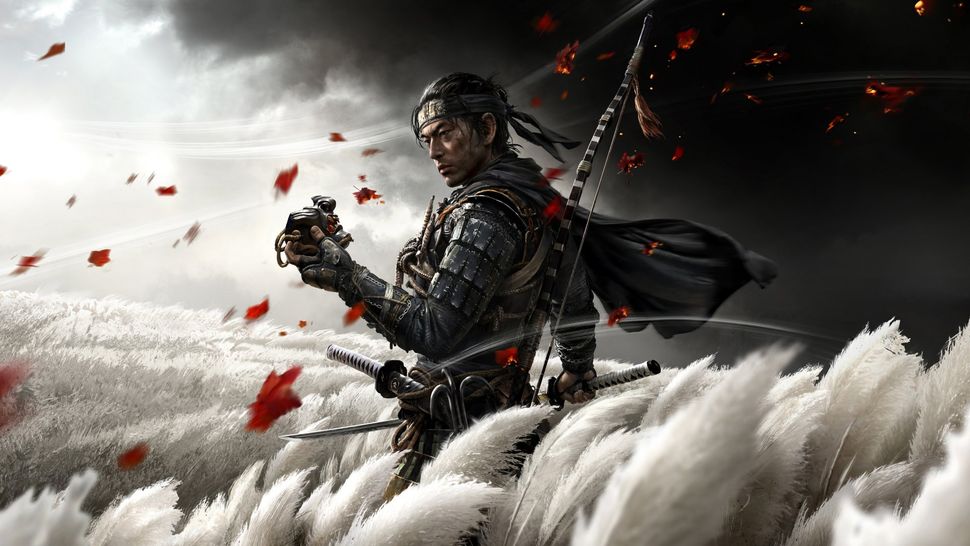 Who's making it?
Sony Pictures and 87Eleven Entertainment with Takashi Doscher (Only) as scriptwriter and Chad Stahelski (John Wick) as director.
How far along is it?
Director Chad Stahelski said in an interview with IGN that a script has been written but it seems production has not started in full yet.
What's it about?
Back when it was announced, the head of PlayStation Productions said the film would "bring their vision of Jin's story to the big screen," so this is another that's likely to be a pretty faithful adaptation of the game's story. Stahelski has also previously said, "We're working very closely with the game developers to make sure we stick to what's great about it."
God of War
Who's making it?
Sony Pictures and Amazon Studios, written by Mark Fergus and Hawk Ostby (The Expanse), with Rafe Judkins (The Wheel of Time) as showrunner and Sony Santa Monica's Cory Balrog as an executive producer.
How far along is it?
Writers, producers, and showrunner have all been announced but no casting or production just yet.
What's it about?
"The series follows Kratos, the God of War, who, after exiling himself from his blood-soaked past in ancient Greece, hangs up his weapons forever in the Norse realm of Midgard," reported Deadline. "When his beloved wife dies, Kratos sets off on a dangerous journey with his estranged son to spread her ashes from the highest peak—his wife's final wish. Kratos soon realizes the journey is an epic quest in disguise, one which will test the bonds between father and son, and force Kratos to battle new Gods and monsters for the fate of the world."
With that summary, it sure seems like the God of War series will follow the game closely, possibly down to shot-by-shot recreations of scenes the way The Last of Us show did.
Death Stranding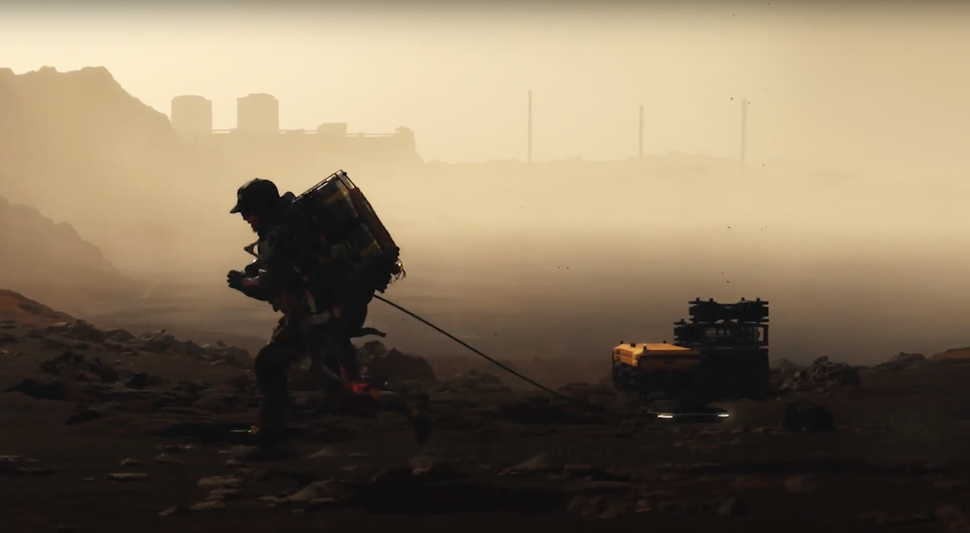 Who's making it?
Kojima Productions is collaborating with Hammerstone Studios of Barbarian and Bill & Ted Face The Music fame.
How far along is it?
It was only announced in December 2022 but Kojima Productions says that it's "on the fast track."
What's it about?
"Unlike other big-budget tentpole videogame adaptations, this will be something far more intimate and grounded. Our goal is to redefine what a videogame adaptation could be when you have creative and artistic freedom," said Hammerstone producer Alex Lebovici. We do know it's going to feature "new elements and characters," so presumably this is not a theatrical ballad of Sam Porter Bridges. It's all Kojima-standard vague at this point.
Return to Silent Hill
Who's making it?
Christophe Gans, the same director on the Silent Hill movie of 2006, with producer Victor Hadida (Resident Evil: Welcome to Raccoon City).
How far along is it?
It was originally revealed back in 2020 and in late 2022 we got the deep dive video above with Christophe Gans and some storyboards and concept artwork for the film. "Filming is due to get underway soon," According to Deadline (opens in new tab).
What's it about?
The new movie will follow the plot of Konami's Silent Hill 2, which Gans describes as "The story of a young guy coming back to Silent Hill where he has known a great love and what he's going to find is a pure nightmare." Gans also confirmed that Pyramid Head is back again, though the studio will be looking to redesign the game's classic enemy. Despite that, Hadida says the studio hopes to "make it modern, but also very true to the video game."
Horizon Zero Dawn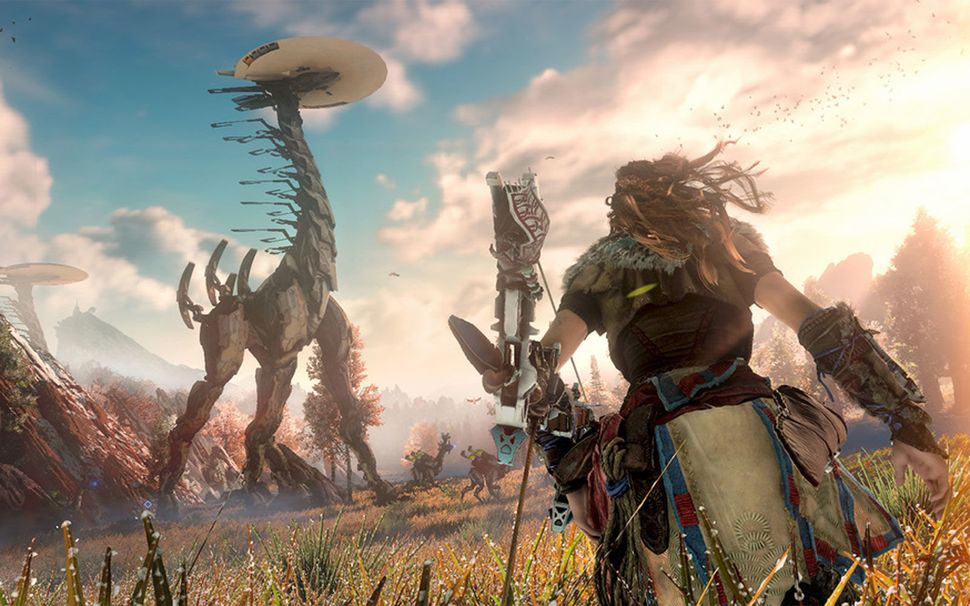 Who's making it?
Sony Pictures and Netflix
How far along is it?
Unknown, with no production or casting announced yet.
What's it about?
There aren't any official details about the Horizon show yet, but some rumors reported by Eurogamer suggest it could be named "Horizon 2074" and cover both the original fall of civilization and events contemporary to the plot of Horizon Zero Dawn. We don't know anything about casting yet, but it's worth noting that Aloy's voice actor Ashly Burch has already been involved in one video game adaptation, the Dragon Age: Absolution show, with Netflix. Bringing Burch on to continue as Aloy in another Netflix series is certainly possible.
Hitman
Who's making it?
Fox and Hulu with Derek Kolstad, writer of the John Wick movies, as executive producer.
How far along is it?
It was first announced in 2017 and last we heard is still in the writing phase without a showrunner chosen yet, so it's a ways out yet.
What's it about?
Yes, this is a new Hitman movie, not the Rupert Friend one. In Kolstad's interview with Collider (opens in new tab) from 2021, he talked about what sounds like a new origin story for Agent 47. "I wrote Episode 1 and 2, and what was great is they let me come in [and] introduce a character like that to our post-modern world," Kolstad said, describing a more Bond-like setup for Agent 47 with good hair, gigs, and a handler. "But at a certain point, he gets a gig, and that gig unveils the reality that no choice he's ever made has been his own. And of course, the show ends with him at a mirror, finding hidden under his skin, the barcode."
A Plague Tale: Innocence
Who's making it?
Focus Entertainment and Merlin Productions with director Mathieu Turi (Meander).
How far along is it?
It was announced in 2022, but no cast or production schedule has been mentioned yet.
What's it about?
In Turi's original post about the announcement, he said "I can't wait to bring Amicia and Hugo's journey to the screen." Seems safe to assume that as with The Last of Us this will be a pretty direct adaptation of the game's story.
Henry Cavill is going to be Mr. Warhammer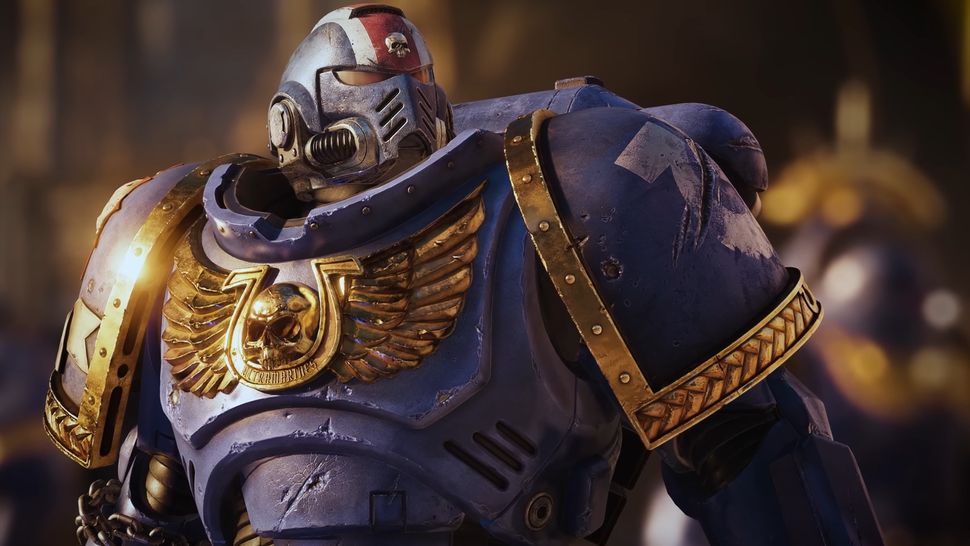 Who's making it?
Amazon Studios with Henry Cavill as a star and executive producer.
How far along is it?
Likely still at its inception—though for Cavill to have hung up both his Superman cloak and Witcher swords for it, he must be looking to get serious soon.
What's it about?
A lot of things, if we had to guess. "For 30 years I have dreamt of seeing a Warhammer universe in live action," Cavill said during the announcement. "Now, after 22 years of experience in this industry, I finally feel that I have the skill set and experience to guide a Warhammer Cinematic Universe into life." So it seems we aren't looking at just one series or film but an entire suite of them, at some point.
Alan Wake
Who's making it?
Remedy Entertainment and Contradiction Films for AMC. Peter Calloway (Cloack & Dagger) has been named writer and showrunner with Remedy's Sam Lake as executive producer.
How far along is it?
Still in a concept phase without talent or production attached, as far as we know.
What's it about?
Back in 2018, Contradiction Films partner Tomas Harlan told Variety (opens in new tab) that they're interested in exploring supporting characters like Barry Wheeler, Alan's wife Alice, and Sheriff Sarah Breaker. "I think it's important to embrace those characters and to bring Alan Wake to where he was [in the video game,]" Harlan said. "We can't start the show off where he is fully functioning, running through the forest, taking down lumberjacks." Harlan also mentioned that the show won't follow a story in "lockstep" with the games.
But wait, there's more
There are even more videogame TV shows and movies that have been announced with various stages of planning behind them, though many of these have no real details yet.
Assassin's Creed: A live-action Netflix show is in development, plus an animated series.
Far Cry: Ubisoft's also got two animated Far Cry projects coming to Netflix, one of which is Captain Laserhawk: A Blood Dragon Remix.
Splinter Cell: Ubisoft with yet another

(opens in new tab)

animated series, and another that Derek Kolstad is attached to.
PUBG: Yep, the battle royale game is getting an animated show

(opens in new tab)

. Adi Shankar, who executive produced Netflix's Castlevania show is working on it.
Gran Turismo: Based on a true story about a gran Turismo player who became an actual race car driver, Deadline reported

(opens in new tab)

last year that it was planned for an August, 2023 premiere.
Five Nights at Freddy's: This adaptation muddled around for years but actually started filming

(opens in new tab)

in February.
Metal Gear: Back in 2019 director Jordan Vogt-Roberts said a script had been finished for a Metal Gear movie and in 2022 tweeted a hint

(opens in new tab)

that it's still being worked on.
Dead By Daylight: Recently announced as a partnership between Atomic Monster and Blumhouse still seeking a director and screenwriter.
Duke Nukem: Legendary Entertainment acquired the rights to this in 2022 which Gearbox reconfirmed

(opens in new tab)

as upcoming.
Saints Row: Announced back in 2019 with F. Gary Gray directing and Greg Russo as scriptwriter.
Firewatch: As of 2020 this was still being produced with Snoot Entertainment but details have been nearly nonexistent since.
Just Cause: Yet another project with director Derek Kolstad's name attached but without cast or other details.
Portal: This was announced a decade ago, and JJ Abrams and Warner Bros are still allegedly working on a script.
Yakuza: Sega announced another live-action Yakuza adaptation in 2020 (yes, there was already a Japanese film based on the game series in 2007) but other details haven't emerged.
Destiny: Sony expressed interest in adaptations after buying Bungie but nothing's been concretely announced.
Ark Survival Evolved: Studio Wildcard is working with Vin Diesel on this too, but presumably Ark 2 is taking first priority.
Mass Effect: Amazon acquired the rights to this in 2021 but there aren't other details yet.