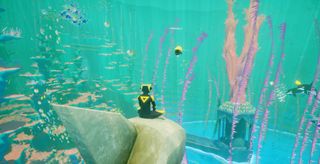 Flick to any news channel and it's like watching the pre-credits sequence for an apocalyptic action movie. So turn your TV off and switch on your PC, where lovely, precious videogames will help you forget about the world burning outside. These are some of the most tranquil games on PC, and the perfect antidote to a stress-filled life. At least for an hour or two.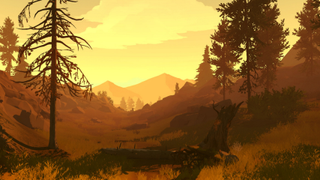 Firewatch
There are some stressful, scary, and occasionally sad moments in Firewatch, but between all that there's hours of peaceful rambling across its gorgeous wilderness. Exploring the woods as Henry, using your map and compass to navigate, chatting with Delilah, is so relaxing that I wish there was more of it in the game. For a more authentic experience, disable the maker that shows you where you are on the map.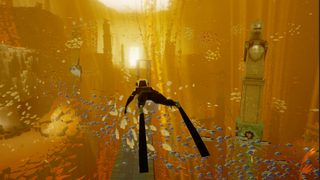 Abzu
One of the prettiest games on PC, Abzu sees you swimming gracefully through a series of colourful, psychedelic underwater worlds to an achingly beautiful score by Austin Wintory. The fluid, smooth swimming controls and the laid-back pace make it a great game for relaxation. Remember to set the 'fish' graphics option to ULTRA if your PC can take it. The sheer amount of sea life on the screen is awe-inspiring.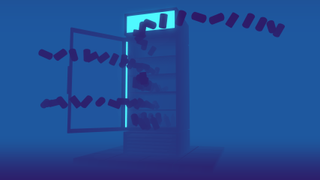 Islands: Non-Places
This interactive art installation stretches the concept of a 'game' very thin, but it's an incredible, atmospheric experience. Mundane objects and settings appear before you, but slowly mutate into surreal, unpredictable dreamscapes. It's cheap on Steam, and well worth an hour of your time.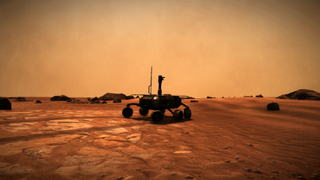 Take On Mars
This slow-paced simulator sees you exploring the surface of the red planet with a variety of rovers and landers. The missions don't get any more exciting than 'probe some soil', but the feeling of being alone on a distant, lonely world is palpable. The howl of the Martian wind as you trundle through the dust creates an evocative atmosphere, and the sedate pace of the rovers makes for a strangely hypnotic experience.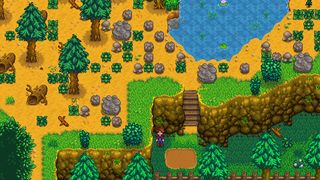 Stardew Valley
If you work in an office, you've probably dreamed of packing it all in and escaping to a simple life in the country. Well that's the premise of Stardew Valley, a beautiful farming sim with a wonderfully easygoing pace. No pressure, no stress, just you and the earth. And, er, the occasional monster. But don't let that put you off. This is a great way to spend a quiet afternoon.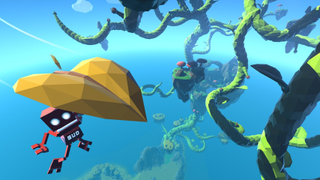 Grow Home
This colourful game by Ubisoft's Reflections studio in Newcastle started life as an experiment in procedural animation, eventually becoming a game in its own right. It's quietly one of the best 3D platformers on PC, with a brilliantly tactile climbing system and a level that reaches to dizzying heights. Navigating BUD around this blocky, stylised world is strangely relaxing, especially when you get the ability to glide and float around it.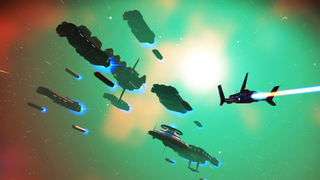 No Man's Sky
No Man's Sky can be a really chill game. Taking your ship and lazily hopping between systems, checking out random planets, is like a lovely space-themed screensaver for your brain. Forget whatever path the game's nudging you down and go your own way. It helps if you play in Creative mode to give yourself infinite fuel and resources to avoid all that tedious mining.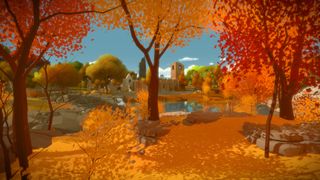 The Witness
Some of the puzzles will have you swearing under your breath, but the general ambience in The Witness is strangely soothing. I think the focus on environmental sound over music contributes to this, and the island is wonderfully peaceful and still.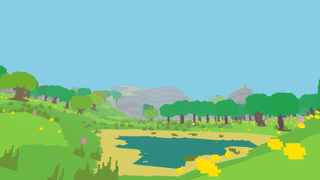 Proteus
This surrealist exploration game marries sound and visuals in a really captivating way. As you wander around a procedurally-generated island, constructed from simple, abstract shapes, the dreamy music reacts to your actions. Then the seasons begin to change, transforming the landscape around you, and your worries slip away. It only takes an hour to finish Proteus, but the world layout is different every time.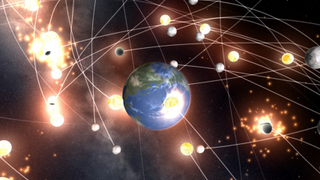 Universe Sandbox 2
Is it a game? Probably not, but who cares. Universe Sandbox 2 is a brilliant physics-driven simulation of the universe. You can view realistic models of the Solar System, distant galaxies, and planetary orbits, or you can turn into an evil deity and start causing mayhem among the stars, smashing galaxies together and hurling the Earth into the Sun. It's a great toy, and the ambient music and cosmic scenery is quite soothing.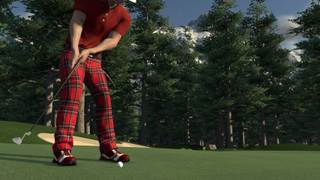 The Golf Club
Golf is what high-flying businessmen play to escape the pressures of the rat race, but you don't have to be a bloated tycoon to enjoy the sport. The Golf Club isn't the best golf sim I've ever played, but it nails the calm, placid feel of the sport. Knocking balls around these beautiful, green courses, the sound of birdsong in the air, is a great way to soothe a stress-addled mind. Expect some putting-related moments of fury, though.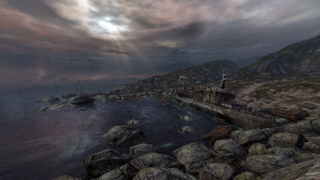 Dear Esther
The bleak Hebridean island that this short, story-led game takes place on is one of my favourite virtual places to hike through. It evokes the same lonely feeling as Take On Mars, but with a more earthly setting. The world and sound design are hauntingly atmospheric, and the understated music and narration give it a serene, dreamlike feel. Can we have more games set on remote Scottish islands, please?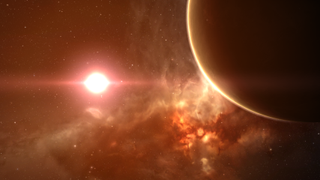 EVE Online
Yeah, really. In the dangerous parts of New Eden, where the space-police can't protect you, EVE is anything but relaxing. But stick to high security areas and it's a great place to just float around admiring the cosmic scenery. If you're a sci-fi fan, I'd say it's worth signing up for the free trial just to experience the atmosphere. Just make sure you stay near your starting area, otherwise pirates will burst your relaxation bubble.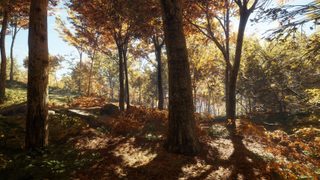 The Hunter: Call of the Wild
Shooting a deer with a big rifle isn't terribly relaxing, granted, but the long process of tracking them through The Hunter's beautiful forests is. This is far from a great game, but the environments are stunning and hugely atmospheric. It's one of the best recreations of nature on PC, and a nice place to go for a virtual hike. Just watch out for bears. They don't take kindly to trespassers.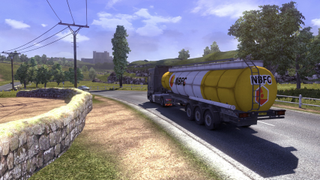 Euro Truck Simulator 2
This is my current go-to game for post-work relaxation. I don't bother with any of the business management stuff: just the driving. Hauling cargo around grey, rain-soaked European motorways might not sound that relaxing, but it weirdly is. Stick on some live radio from the country you're in to really escape into the, er, fantasy. The swish of the wipers going back and forth is hypnotising, but keep your eye on the road.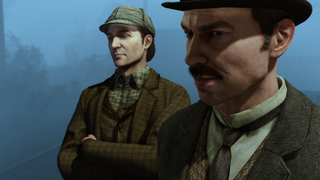 Sherlock Holmes: Crimes and Punishments
This detective adventure is like watching an episode of Poirot or Morse or something. It has that sedate British crime drama vibe about it, and even though most of the cases are about grisly murders, the gorgeous, authentic environments are a pleasure to explore. It's like being transported to Victorian England. The pace is slow and measured, and none of the puzzles are too taxing. The perfect game for a lazy Sunday.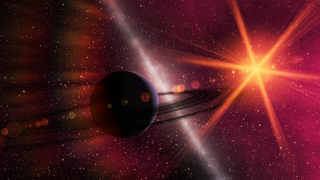 Space Engine
This one's tricky. Flying around Space Engine's beautiful 1:1 scale recreation of the universe can be remarkably humbling and soothing, but you run the risk of suddenly realising just how small and insignificant you are and having a mild existential breakdown. For the best experience, disable the in-game music and listen to the sci-fi-tinged ambience of 'Tomorrow's Harvest' by Boards of Canada.