Update: The developer behind this Microsoft Hackathon project posted a message on Reddit last year saying that they were gaining "some support" for the project and asking for feedback. Today, they posted a new comment stating that the project "didn't go much of anywhere" and isn't something currently in development at Microsoft.
"Problem is—we just didn't have the right engineers to do a lot of what we wanted to do in the short hackathon project timeframe," they wrote. "Maybe this odd article [on The Verge] can help me pitch this to Microsoft again. Phil Spencer was very nice and tried to drive me to some people that could help, but everyone was tied-up at the time."
---
Original story: A recent video leak shows Microsoft has been working on ways to improve Windows functionality on handheld PC devices such as the Steam Deck. Or, at least, it has been encouraging developers to come up with experimental ways to get Windows to play nice on handheld devices (via Windows Central).
The leaked video gives a "rough and ready overview" of a Microsoft Hackathon project from September of last year covering a potential dedicated Windows Handheld Mode. The company's Hackathons are internal events where employees can play around with different projects that aren't necessarily part of their day-to-day work.
If this leaked project is anything to go by, a Windows handheld gaming mode could be less far-fetched than we imagined, though it's going to need a great deal of support in order to take off.
In the video, the developer explains the project initially set out to focus on the following issues with using Windows on a handheld:
Controller support outside of Steam apps and games
Games having trouble interpreting the display type
Games and/or Windows components have trouble accessing the VRAM
Touch keyboard on Windows is "very odd" and maybe meant for portrait devices
Non-optimised UI elements for handheld
Drawing inspiration from a Handheld Sprint lead by Dorothy Feng around all the things Windows could benefit from in a handheld mode, the developer mentions the potential for controller navigated keyboard input, an expanded taskbar for easier touch interactions, and that they would be working with developers to get Steam Deck control support working globally in Windows.
The developer also talks about incorporating the Gaming Shell project by senior Microsoft software engineer Hayden McAfee to make launching games much simpler on handheld.
Your next upgrade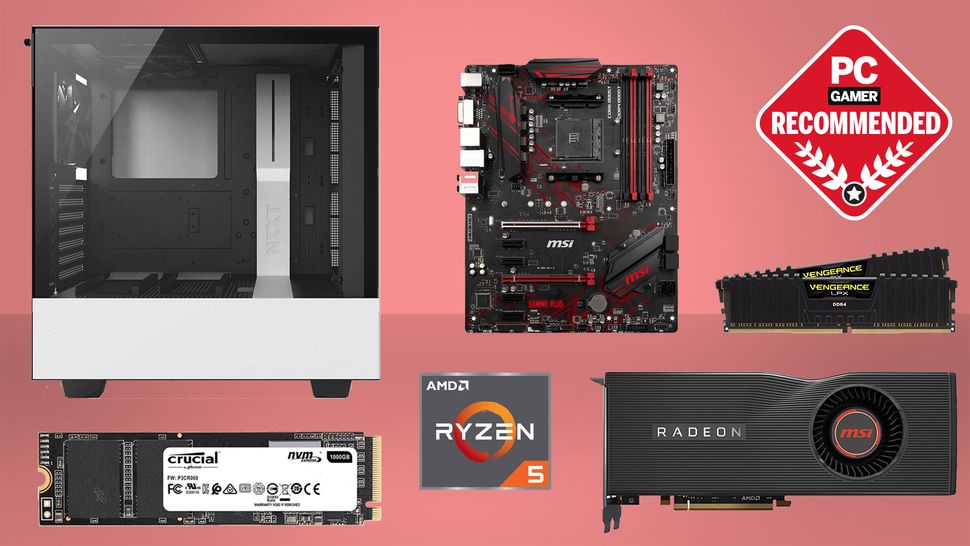 Best CPU for gaming: The top chips from Intel and AMD
Best gaming motherboard: The right boards
Best graphics card: Your perfect pixel-pusher awaits
Best SSD for gaming: Get into the game ahead of the rest
The video explains there's now a working onboarding process—where drivers and services are installed on setup—as well as Steam Deck controller support, and a good foundation for a launcher that can switch between games and stores.
The vid goes on to explain that the devs are still looking into alternative Deck control drivers, a suitable touch keyboard, UI scaling, and a few more "definitely achievable" goals. There's no specific mention of improvements in gaming performance, though the hope is that better driver support will improve things in that respect.
There are a few reasons we've been sticking with SteamOS when it comes to the Steam Deck, not least due to the lack of full driver support for Microsoft's OS. Along with performance issues, there are weird little bugs that crop up when using Windows on a handheld.
My guess is that we're going to see a lot of support for the project, and the more support it gets the more likely it is that the project will be adopted by Microsoft. And with mainstream PC companies jumping onboard the handheld gaming wagon, such as Asus with its ROG Ally device, there will likely be some pressure from manufacturers, too.
Our Dave is of the opinion that jamming Windows onto the Steam Deck robs it of its soul. But imagine a handheld Windows gaming mode that meant you could have all the familiar comforts of a Windows device, a lighter footprint, and a smooth controller-based gaming experience? That might change some minds.