The long-time PC gaming hardware soothsayers at Jon Peddie Research have a new note out predicting tough times for the industry in the short to medium term before returning to growth in 2025.
But there's a catch. JPR reckons mid-range gaming hardware is going to flatline while both the high-end and low-end segments experience a decent uptick in 2025.
JPR's numbers also demonstrate just how huge the hardware frenzy was in 2021. According to their numbers, the overall PC gaming hardware market turned over a massive $68.5 billion in 2021, dipping to $42 billion in 2022.
JPR forecasts $37 billion this year, $41 billion in 2024, and then $47 billion in 2025. Drill down into those figures and it's clear just how big an impact demand for high-end hardware had in 2021.
Of that $68.5 trillion figure for 2021, JPR says fully $46 billion came from high-end hardware. That plummeted to less than half in 2022 at just under $23 billion for 2022.
Meanwhile, entry-level and mid-range hardware also dropped off, but only by relatively small amounts. JPR's forecasts for 2023, 2024 and 2025 see relatively little growth in the mid-range while both high-end and entry-level hardware looks increasingly healthy, albeit nothing on the scale of the bumper year of 2021.

As for why, at the low end JPR reckons Intel's entry into the graphics market with its Arc GPUs, including the Intel Arc A770, is helping to boost that segments, along with older AMD GPUs which the research outfit says are still being manufactured.
Meanwhile, at the high-end of the PC market JPR says "a renaissance in PC gaming display development with gamers gravitating toward ultra-wide screens with High-End aspirational products now available in 5K and 8K resolutions."
Net result? "This increase in screen resolutions will force gamers to upgrade their systems so that they can obtain smooth frame rates."
That's quite a claim and not one I entirely share. Will gamers really be buying 5K and 8K monitors in big enough volumes to impact the market on such a broad scale?
There are very few such monitors available today and existing roadmaps for upcoming LCD and OLED panels from the big names in the industry, including the likes of LG, Samsung and BOE, have very few upcoming panels that fit into those categories.
That said, one thing we do agree with is JPR's broader assessment of where the focus of PC gaming hardware is these days, with high-end growth as a consequence of "a focus by manufacturers in this category but at the expense of developing Mid-range offerings."
Your next upgrade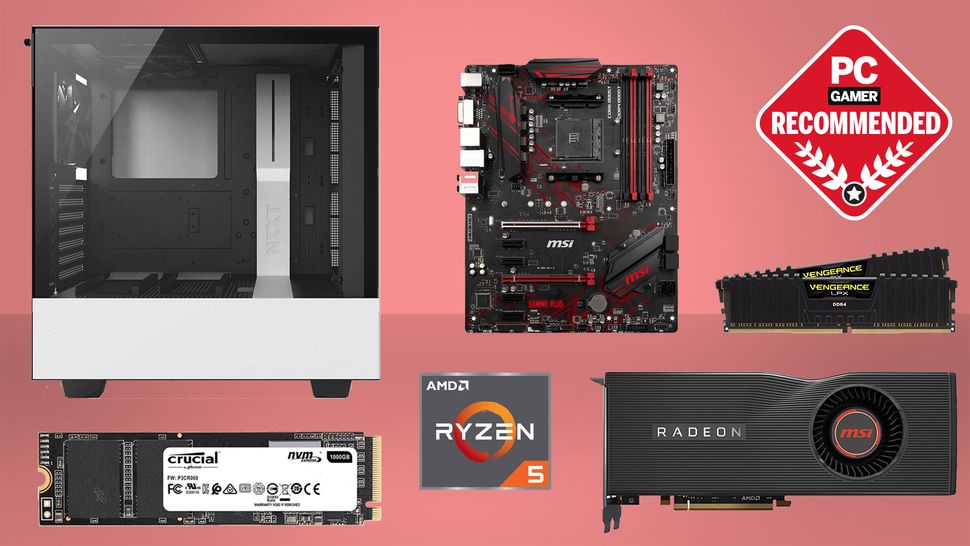 Best CPU for gaming: The top chips from Intel and AMD
Best gaming motherboard: The right boards
Best graphics card: Your perfect pixel-pusher awaits
Best SSD for gaming: Get into the game ahead of the rest
Nvidia and particularly AMD have been pretty slow to roll out more affordable desktop variants of their latest RTX 50-series and RX 7000 GPUs and there's no doubting that graphics cards in particular have shifted dramatically upmarket in recent years.
The slightly tricky bit is that it's not totally clear how JPR defines the three segments. Is an RTX 4070 Ti high-end? What about the RTX 4070 if it does indeed launch at the rumoured $599?
Likewise, GPUs are now a bit of an outlier with pricing of most other major PC hardware elements returning to what you might call normal levels. SSDs are now super cheap, DDR5 memory way more affordable than it was, you can get a nice 34-inch ultrawide monitor for $250, and AMD AM5 motherboards can now be had for well under $100.
So how much JPR's conclusions apply across the board as opposed to just graphics cards is an open question. We're not totally convinced. But then again, JPR's forecast numbers don't actually show a huge shift to the high-end, more a flatlining in the mid-range and a bit more growth on either side, which sounds plausible enough.