There have already been plenty of big, new games in 2020 but there's no doubt it's been a chaotic year. The Covid-19 pandemic forced studios to begin working from home, a new workflow that has created delays for the biggest and smallest games of the year alike. Even at the end of the year, Cyberpunk 2077 has seen another delay, pushing its release to December. 
New consoles are also arriving this year, making November a pretty big month for large launches on the shiny new hardware. Some bigger games have had their release dates moved to line up with Sony and Microsoft's plans for the Xbox Series X and the PS5. 
Despite all the delays and changes, we're keeping this updated as dates are announced and moved. You can check back here to keep track of what you'll actually be able to play each month, including when the heck Cyberpunk 2077 is actually really releasing.
Best of the best
(Image credit: CD Projekt RED)
Best PC games
Best free PC games
Best laptop games
New games of 2020
We've rounded up every major new game for the year so you can check back to keep an eye on what's coming up next. We've got the dates (definite or approximate) and the details for every game you'll want to keep an eye on throughout the year. This is your big guide to PC gaming in 2020.
We've organized all the 2020 games by month and highlighted the biggest games of the whole year just below. Check back often to see how release dates have changed and what new PC games have popped up. Also, don't miss the "Release date TBA" section for everything that hasn't committed to an exact month yet. There's still a handful left.
November's 2020 games
November has turned into quite a month of releases between the next Assassin's Creed game, the next Yakuza game, and Call of Duty: Back Ops Cold War. Cyberpunk 2077 lived here for a time, but has now sauntered off to December.
November new game highlights
Here are our personal picks from the biggest games of November followed by a full list of the month's new games.
Assassin's Creed Valhalla
November 10 | Ubisoft Montreal | Link | Open world Vikings
The next of Ubisoft's quasi-historical assassin adventures is a story about Vikings raiding and settling in northern Britain. You'll play as Eivor, a warrior helping to fight against the Normans to claim a new home. Like other recent Assassin's Creed Games, Valhalla leans into some RPG elements and will let you build up Eivor's settlement as you explore. 
Yakuza: Like A Dragon
November 10 | Ryu Ga Gotoku Studio| Link | Turn-based crime dramedy
The eighth main Yakuza game is arriving near the end of the year and promises to shake up a lot of expectations for the series. Past protagonist Kiryu Kazuma is getting the shelf in favor of newcomer Ichiban Kasuga. Ryu Ga Gotoku is also ditching the usual brawler combat in favor of a turn-based system, though Yakuza's usual ridiculous finisher moves will definitely still play a part. As ever, Yakuza: Like A Dragon promises to be a mashup of crime drama, silly side quests, and lots of monologues. 
Call Of Duty: Black Ops Cold War
November 13 | Treyarch | Link | COD of the year
The next Black Ops game is headed to the 80s with a story campaign revolving around the hunt for Soviet agent Perseus. Cold War is also bringing back zombies mode with its own new story. Meanwhile, standard multiplayer is getting some new, bigger game modes of its own. Like Modern Warfare, Cold War will have some crossover with Call Of Duty: Warzone, adding its weapons and operators to Activision's COD battle royale.
November PC game releases
December's 2020 games
Ah December, the prime time to release big AAA games that were delayed out of November to avoid sparring with meatier games. Except, whoops, Cyberpunk has slipped its launch date yet again and has muscled into December. It's now joining Ubisoft's Zelda-looking Greek mythology game at the very end of 2020.
December new game highlights
Here are our personal picks for the biggest games of December followed by a full list of release dates.
Empire Of Sin
December 1 | Romero Games | Link | Tactical mobsters
Do you suppose mobsters took turns shooting one another? Well, in Romero Games' upcoming strategy game they sure do. Set in prohibition-era Chicago, Empire Of Sin is a turn-based tactical game about building and maintaining a crew of procedurally generated mobsters to maintain your empire of underground businesses. John Romero even put his gangster great-grandmother in it because apparently she was a real badass.
Immortals Fenyx Rising
December 3 | Ubisoft | Link | Zelda: BOTW, but Ubi
Ubisoft is making its own Zelda: Breath of the Wild-type open-world RPG set in a Greek mythological world of gods and monsters (which, coincidentally, used to be the game's title). That comparison isn't superficial, it checks almost every box of BOTW's exact mechanics: climbing everything, Magnesis levitating, physics puzzles, gliding, marking points of interest. Not to mention there's a central location shrouded by evil that players eventually have to conquer, not unlike Zelda's central Hyrule Castle.
Cyberpunk 2077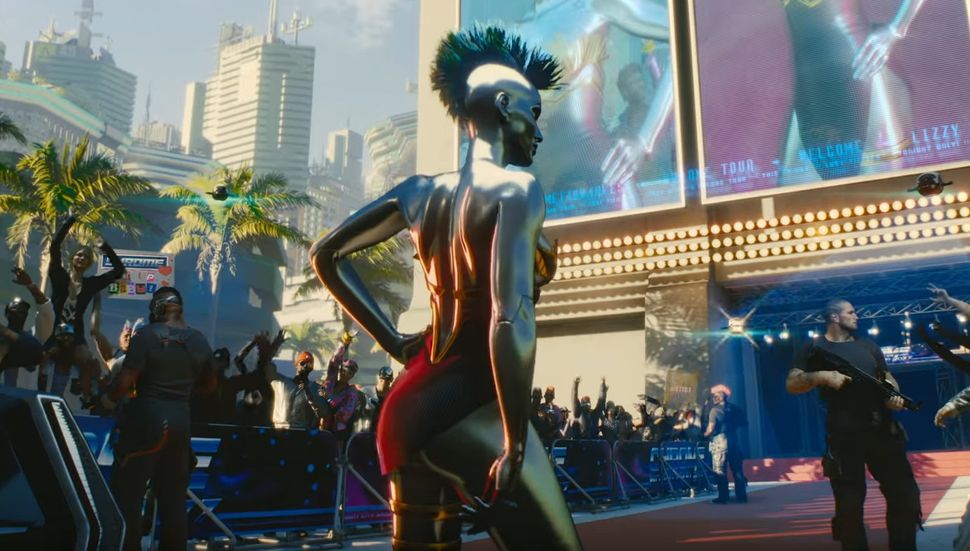 December 10 | CD Projekt Red| Link | Open-world RPG shooter
After several delays and years of trailers, CD Projekt Red's next open-world RPG is finally dropping in December. For real this time, probably. Andy recently sat down and played a whopping 4-hour demo of the game and came away impressed and excited to play more.
December PC game releases
New 2020 games TBA
Here's every game that's been announced as coming in 2020 but hasn't chosen a specific release date yet. There may be a few in here that we're just hoping to finally see in 2020 based on some educated guesses (and unchecked pining).  We'll be moving games off this list throughout the year when their expected dates are announced so expect it to shrink throughout the months!
New games 2020 without release dates
Looking forward to 2021
Here are the games that made this list early in the year when they were planned for 2020, and maybe a few that we just hoped would make it for 2020. They've now been delayed or formally announced for 2021 instead, but don't forget about them!