It was bound to happen: There is now a 3D printer that will print chocolates. It's like a low-tech replicator from Star Trek that only makes dessert.
The Cocoa Press (opens in new tab) is the name of this confection-making device (spotted by Tom's Hardware) (opens in new tab), which builds treats layer by layer like any other 3D-printed object. "It's kind of like an automated piping bag," says the company behind the device.
The chocolate is loaded into the printer via 70g tube cartridges called "chocolate cores" that will sell for $49 for a pack of ten (the device hasn't been released just yet). The chocolate is a custom milk or dark chocolate made with palm oil. You can use your own chocolate, but the company says you may have to do some experimenting to get it to work. Printing temperature is one variable that could be tricky: The printer works by heating the chocolate to "just below body temperature" so that it solidifies quickly in the air, but different kinds of chocolate will behave differently.
The Cocoa Press has a build volume of 140x150x150 mm, so you won't be able to print a 1:1 chocolate replica of the Master Chief helmet. More limiting is the size of the 70g tubes: the company says it's working on a method for reloading chocolate cores in the middle of a print for bigger creations.
Cocoa Press offers designs to use (opens in new tab), but like with any 3D printer, you can make your own with CAD software. The pre-made designs vary in complexity from little chocolate coins to fish to a barrel and of course, a little 3DBenchy (opens in new tab) boat. Printing can take between five minutes and two hours, depending on size.
Pre-orders (opens in new tab) for the Cocoa Press will be available starting April 17, estimated to ship out in September. DIY kits start at $1,499 and require a $100 deposit. According to the company's FAQ, you'll have to build it yourself, which will take about 10 hours. A Pro version of the Cocoa Press will come fully built for $3,995 and will ship in 2024. That may sound like a lot of money but hear me out: If you sell little chocolate bathtub Geralts (opens in new tab) for $20 a pop, you'll have a return on your investment in no time.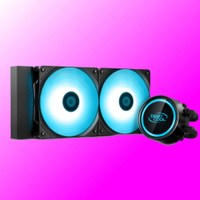 (opens in new tab)