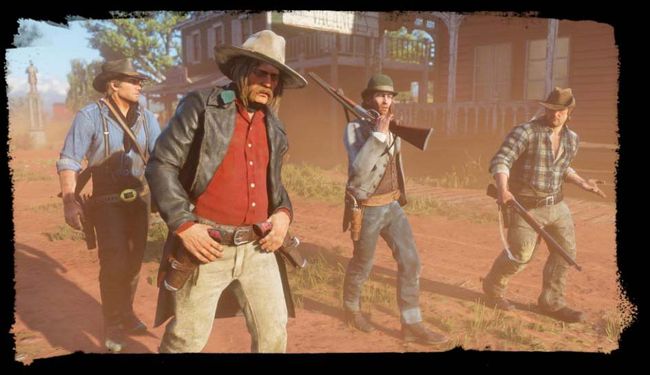 We don't know yet if Red Dead Redemption 2 will be released for PC: Rockstar has so far only committed itself to the Xbox One and PlayStation 4 platforms. The same holds true for today's announcement of Red Dead Online, "a new online connected experience set against the backdrop of Red Dead Redemption 2." But it's pretty big news, especially given the continued popularity of GTA Online on PC, and so I'm here to tell you about it.
Red Dead Online First details: https://t.co/s8NfHClZnV pic.twitter.com/Mbjim30E1vSeptember 19, 2018
Red Dead Online is "an evolution of the classic multiplayer experience in the original Red Dead Redemption," Rockstar said, with a narrative framework supporting both competitive and cooperative play. It will be playable solo or in groups, and "constant updates" are promised, "to grow and evolve this experience for all players."
It certainly sounds a lot like GTA Online, then (which gives us real hope for RDRO), and Rockstar is therefore also anticipating some GTA Online-style teething troubles, warning that "there will inevitably be some turbulence at launch." To help smooth those potentially rough waters, it will launch first as a public beta in November—after the October 26 release of Red Dead Redemption 2. Red Dead Online, in beta and full release, will be free for all RDR2 players.