Cable management is one of the banes of the PC building world. Anyone who has assembled their own machine has battled against the slew of mandatory cables to get their machine running. First, there's making sure everything can actually be plugged in, which isn't always easy depending on your setup. Then, there's hiding any evidence (opens in new tab) that this was ever done.
Often this involves cramming all those loose bits of cable into a hidden pocket at the back of the case, but PC part makers don't exactly make this task an easy one, with all those ports on the front of the motherboard. It's enough to make many give up on cable management (opens in new tab) altogether. This might be set to change, with a new motherboard from Asus smartly sporting its connectors on the back. And gosh darn it all. it's so simple it just might work.
The back port revolution was spotted on Asus's new TUF Gaming B760M-BTF WIFI D4 (opens in new tab) by prominent tech Twitter account momomo_us (opens in new tab). It turns out the BTF in the mobo's name stands for "Back To (the) Future", referencing this new backport design. We might get to see more of this style of motherboard in the future, which could be a huge win for PC building.
That doesn't mean there won't be challenges, especially if it enters the mainstream. While hiding all those chunky power connectors, sata, and basically everything else around the back sounds great, most cases just aren't built for it, as Intel PR Mark Walton (opens in new tab) points out in his Tweet sharing a Club386 (opens in new tab) article on the board. He also notes a bit of DIY work with a Dremel might be the solution to this problem.
Your next upgrade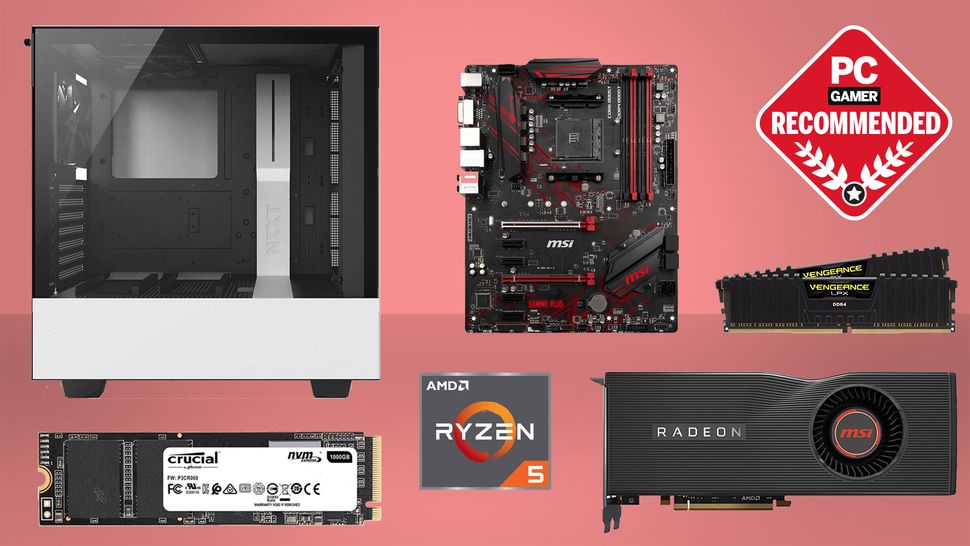 Best CPU for gaming (opens in new tab): The top chips from Intel and AMD
Best gaming motherboard (opens in new tab): The right boards
Best graphics card (opens in new tab): Your perfect pixel-pusher awaits
Best SSD for gaming (opens in new tab): Get into the game ahead of the rest
An easier answer is to simply get cases made to suit this new style of hidden port design, and we'd be surprised if Asus doesn't already have one in the works. A reply to Walton's Tweet shows a fairly convincing picture of one (opens in new tab), but without any further verifiable information. In it, you can see holes in the back panel allowing for all those ports to poke through, and it looks like a dream to wire up compared to the usual front port configuration.
Aside from the lack of cases to go with it, the Asus TUF Gaming B760M-BTF WIFI D4 looks to be a fairly capable little micro-ATX board. It's an Intel socket supporting 12th and 13th gen processors with the B760 chipset like the Asus Rog Strix b760-F Gaming WiFi mobo (opens in new tab). There's PCIe 5.0 for the GPU, while everything else appears to still be PCIe 4.0 as well as using DDR4 RAM, and having WiFi 6 onboard.
When it comes to ports there's a fair few on offer on the rear I/O. You've got HDMI and DisplayPort (opens in new tab) for your output choices, as well as three audio jacks and a 2.5Gb ethernet. When it comes to A-type USB connections you get seven of the damn things. Four USB 2.0 and three USB 3.2s including a Gen 2 port. This is combined with three type Cs, just to prove that it really took until 2023 for us to think about putting cables on the back of motherboards.