We've been umming and ahhing in the office today over this pair of RTX 4070 powered gaming laptop deals. Both of which are sat at a genuinely impressive price, though both of come with their own little caveats. Not huge ones, or we wouldn't be recommending them, but certainly enough to mean we can't quite decide which one we'd 100% recommend.
The options are thus: a $310 discount on one of the best RTX 4070 laptops around—the The Lenovo Legion Pro 7i—which has dropped down from $2,300 to just $1,990; or a cheaper RTX 4070-toting $1,479 MSI Katana. That's the one with the caveat because it ships with a lower wattage GPU variant, therefore middling cooling, and a smaller discount of $20.
Now, to give some context we've been checking the numbers on the Lenovo Legion Pro 7i's RTX 4080 model, and the numbers are so well balanced that, especially for its price, it's hard not to love. The similarly tempting Legion Pro 7i we're considering here is effectively the same laptop, complete with a powerful Intel Core i9 13900HX, only it's instead paired with Nvidia's RTX 4070.
You still get the same 1TB SSD, the same 16:10 screen, and although you're not getting 32GB of DDR5-6000 as with the RTX 4080 version, its sister gives us real hope. Our main issue has been with the 60 minute battery life, which is a little lacking against some other laptops we've been testing.
As for this little dealio dilemma, you're at least going to be bagging a slightly higher-power GPU with the Legion, than with the Katana listed here. That's the major difference between the two laptop's, actually. The Katana packs a 105W GPU against the Legion's 140W RTX 4070 variant, and it'll mean a slight downturn when it comes to performance.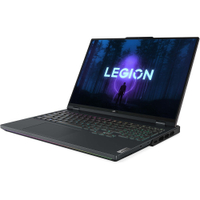 Lenovo Legion Pro 7i | Nvidia RTX 4070 | Intel Core i9 13900HX | 16-inch | 1600p | 240Hz | 16GB DDR5-5600 | 1TB NVMe SSD | $2,299.99 $1,989 at Newegg (save $310)
We are big fans of the RTX 4080 version of Lenovo's Legion Pro 7i. This Legion pretty much has the same spec as that laptop except it's got an RTX 4070 GPU which brings the cost down to under $2,000. It's got a great CPU, a speedy 1600p 240Hz display, and 16GB of DDR5 RAM.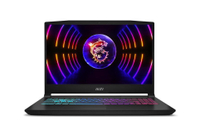 MSI Katana 15 | Nvidia RTX 4070 | Intel Core i7 12650H | 15.6-inch | 144Hz | 1080p | 16GB DDR5 | 1TB SSD | $1,499 $1,479 at Newegg (save $20)
Proof that Nvidia's new RTX 40-series graphics tech doesn't always come at a crazy price. This RTX 4070 laptop is relatively affordable and comes ready to roll with 16GB of RAM and a 1TB SSD. The 15.6-inch screen rocks IPS tech and 144Hz, too. OK, it runs last-gen Intel CPU tech, but with six performance cores, it has all the processing grunt you need for gaming.
The MSI Katana is no slouch, though. Despite the RTX 4070 being paired with Intel's last-gen Core i7 12th Gen 12650H it's got a lot going for it for the price. The 16GB of DDR5 memory should see you though in most of today's use cases, and with a 144Hz panel and a good chunk of storage there's hardly a thing to complain about. Except perhaps the bloatware we've come to expect with MSI laptops, as was a major concern we noted in our recent MSI Cyborg 15 review. It's also likely not the best when it comes to temps, which helps explain the choice of 105W GPU.
The much lower price is starting to make sense now, huh? But you can see why we're having trouble deciding which one to recommend.
Do you go with the Katana for $500 less, and take the hit to performance and thermals, as well as the potential bloatware… or spend the extra cash on the Legion, but be tethered to the wall and a little more out of pocket for a while? If you can afford it the Legion is absolutely the better machine, with a quicker GPU, CPU, and better screen. But can you spare another five hundred clams?
Decisions, decisions. At least there are options, though.