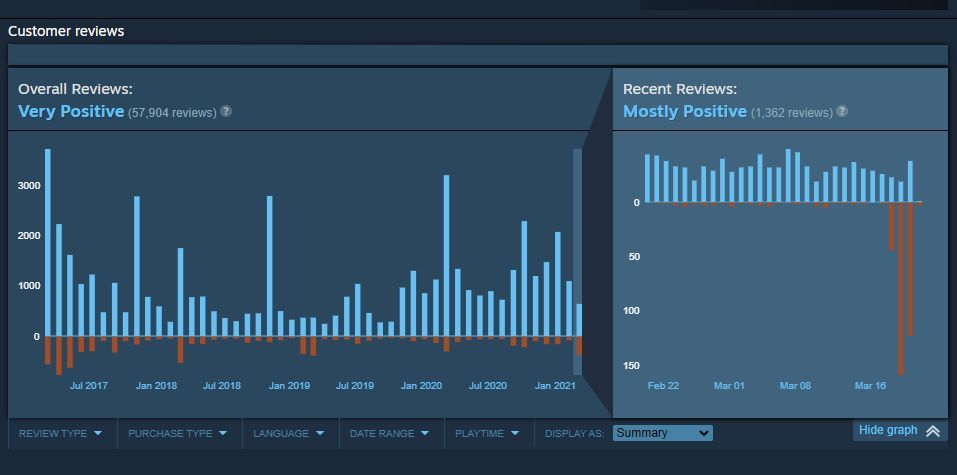 Nier: Automata (opens in new tab) was released on the Windows Store and Game Pass for PC on March 18 in a different edition to the one available on Steam. It's a port of the Xbox One's 'Become A God' edition, without many of the issues that affected the 'Game of the YoRHa' edition (opens in new tab) released on Steam.
Those issues were never patched and can only be addressed using a mod tool called FAR. Players were plenty frustrated at the time, but now there's a version of the game unaffected by the same resolution problems, or the stuttering and crashes some players experienced, and that's reopened old wounds. There's a thread on its Steam forum (opens in new tab) calling for it to be review bombed "until Square Enix give a patch fixing this mess", and in the last three days it's received over 300 negative reviews (opens in new tab). That's enough to drop Nier: Automata's Recent Reviews rating down from 'Very Positive' to 'Mostly Positive', but it'll take more than that before it drops to the negative.
Meanwhile, it's been noted that the Game Pass/Windows Store rerelease of The Evil Within is also a different version to the one available on Steam. It's got a first-person mode—an option that the sequel has on PC, but was never patched into its predecessor. Players are less bothered by that, with only a single negative review citing it so far (opens in new tab).