I can't be the only person who shifts around in their gaming chair and ignores all ergonomic advice, right? For me gaming chair backrests have never quite hit the mark because I lean and I move—I'm just generally an awkward sitter, apparently. Even the most expensive gaming chairs I've tested seem to be missing something in the backrest department, especially now I've had a chance to sit in ThunderX3's all new Core range of gaming chairs at Computex today.
Seriously, this thing has me questioning why adaptive backrests aren't already the standard for gaming chairs.
As it goes, it took about 50 years from the invention of the can for the can opener to be invented. Similarly, it's taken ThunderX3 50 years to invent the adaptive backrest, since NASA first observed Skylab astronauts and discovered neutral posture so the first ergonomic office chair could exist.
To be clear when I say adaptive backrest, I don't mean adjustable. There's no knob to push the lumbar support into your spine. Nor is there a separate cushion with adjustable straps; frankly these just don't do it for me anyway, and I'm sure I'm not alone in the fact I usually end up using them as the headrest instead. The company has dubbed it Lumbar 360, though it doesn't have 360 degrees of motion. It's more like thirty in each direction.
Instead of the many (now totally inferior) alternatives, the Core-Loft backrest actually moves around with you as you shift in your chair. Now I didn't realise this was something I needed, but now I'm feeling like all the static, and even adjustable backrests, I've tested are really pale in comparison.
I must say the chair itself isn't the most attractive thing I've ever sat in, though. The wings on either side of the headrest are a little extra, and the headrest itself is kinda shaped like a human pelvis, but let's not think about that. The rest of the chair is pretty sleek looking, with no super obnoxious patterning and even a handy pocket on the back for storing documents and the like.
There are a few colourways coming, including the refined light grey, white and black, with fabric and PU leather options. And more with some bright coloured stripes down the edges are expected too, though I'm not as keen on those ones.
Sitting comfortably?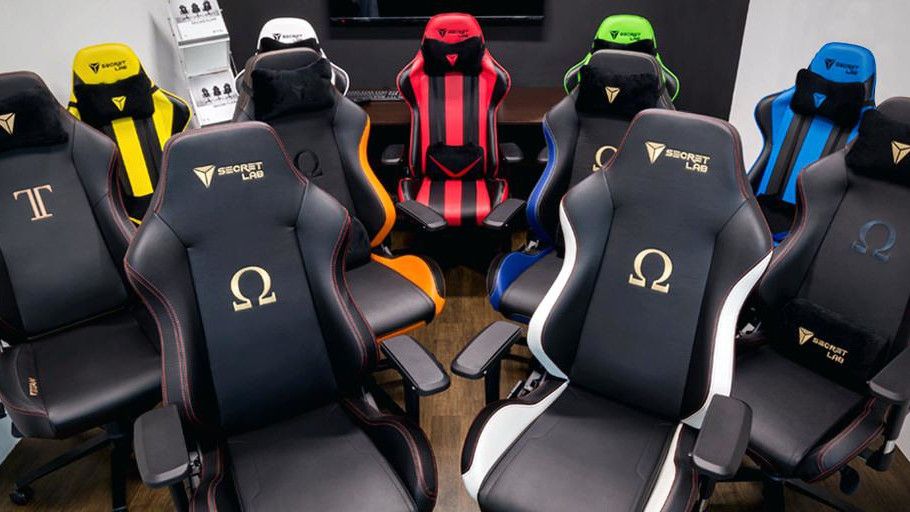 Best chair for gaming: the top gaming chairs around
Best gaming desk: the ultimate PC podiums
Best PC controller: sit back, relax, and get your game on
The max weight of the Core range sits at 125kg, and with it you get plush 4D armrests, and adjustable base that also adapts to your seating position if you want it to. Known as a front tilt mechanism, it can tip forward as you lean back thanks to the front tilt mechanism. Each one comes with a support cushion, too, for leaning your arms on when you use a controller, and for use as a footrest.
Standard colours are coming in mid August, with more colourways expected to hit us soon after, all for around $400. While that may seem a bit steep, there are enough impressive features here that make me think it might just be worth the money.
We'll have to find out for sure if we get one in for testing, but damn that thing was comfy.