We live in fairly unreliable times when it comes to hardware releases. Chip shortages, supply issues, and a global pandemic has thrown a spanner into the works for all sorts of development and distribution efforts. One of the more notable delays of late has to be the release of PCIe 5.0 SSDs. We've been hearing about them and their impressive speeds for years now, and given the compatible controllers and AMD Ryzen 7000 series of CPUs are out in the wild, well, in the word's of Lara Bingle: where the bloody hell are you?
Well scream to the sky on an empty beach no more, as we're finally seeing unstocked listings for PCIe gen 5 SSDs show up in online stores. VideoCardz has spotted listings for Gigabyte's Aorus offerings of these new storage devices on both Amazon sold by the Gigabyte store, and Newegg. While both read "out of stock" for now, we should see these listings turn into active sales, hopefully relatively soon.
For those with the compatible hardware, these new SSDs, while a little more costly than a Gen 4, look mighty tempting. Newegg lists the Gen 5 Gigabyte Aorus 10000 2TB at $340 while the Gen4 7000s 2TB has been marked down from that price to $282. If you're after a PCIe gen 4 compatible drive, it might be worth holding out for a more considerable price drop in the future.
While not promising the top level speeds PCIe 5 can potentially deliver, these new sticks are still a huge step up from their predecessors. The Gen4 7000s are named so due to the 7,000 Mbps sequential read speed. Similarly, the 10000 in the name for these Gen5s isn't just a flashy number, but refers to the 10GB/s top read speed and 9.5GB sequential write speed offered by the drive. That's a massive overhaul from the previous generation, especially for the first offerings to come from PCIe 5.
Peak Storage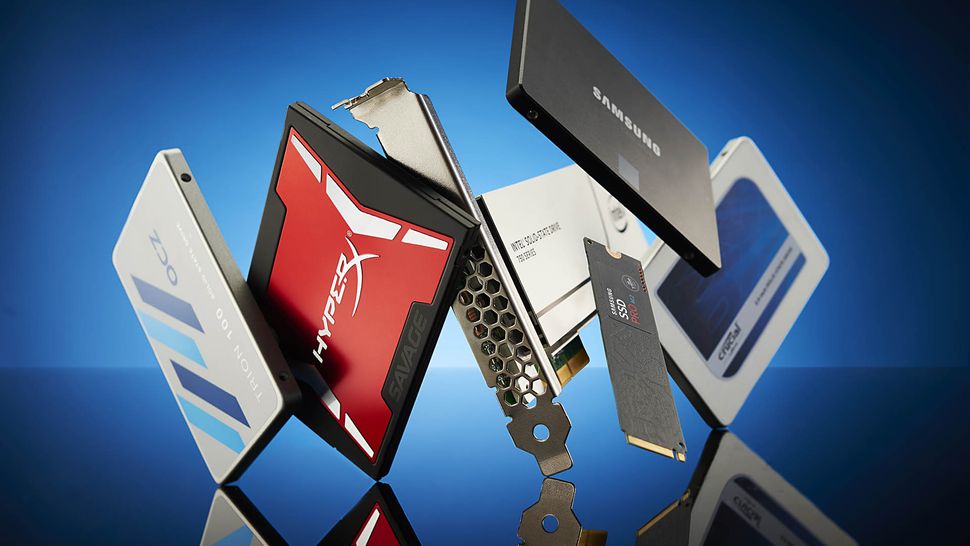 Best SSD for gaming: the best solid state drives around
Best PCIe 4.0 SSD for gaming: the next gen has landed
The best NVMe SSD: this slivers of SSD goodness
Best external hard drives: expand your horizons
Best external SSDs: plug in upgrades for gaming laptops and consoles
Due to that massive gain in power, these are likely produce a fair bit of heat, which is why they come packaged with a huge heatsink. The Thermal Guard Xtreme heat sink looks like it's about the size of twenty of these SSDs stacked on top of each other. It's likely required to keep these drives cool while running at such high speeds, but there's no word on whether or not they can work without these included cooling behemoths.
Seeing this finally listed on retail sites must be a huge boost of confidence for all those folks waiting to start their Gen 5 builds. Hopefully this will start a trend and we'll see offerings from other brands soon. They'll want to be quick, as PCIe 7.0 is set to quadruple the bandwidth of Gen 5 and is due out in 2025.