Cherry, long-time maker of the old faithful MX switches, is back with a new mechanical gaming keyboard. May I present to you, the MX 10.0N RGB. It's a full size, sturdy beast of a keyboard with one very special party piece: low profile switches.
It may not sound like much to anyone, but low profile switches can allow for an even snappier typing experience and quicker inputs when gaming. This puts the MX 10.0N RGB in good stead, especially considering it utilises some light, linear MX Low Profile Speeds, a particular favourite for FPS gamers in their normal, full-size configuration.
They feel great for gaming exploits, be it for pwning noobs in the ol' classic of CS:GO, or otherwise, especially thanks to a slightly higher actuation point of 1mm, compared to the standard 1.2mm of MX Low Profile Reds. You will also find full NKRO and anti-ghosting here to ensure maximum precision, as if the MX 10.0N RGB needed to flex its gaming muscles even more.
As for the typing experience, these Speed Silvers have never been my preferred option, being a little too light, and also being linear switches with no feedback. But in actual fact, the MX 10.0N RGB felt pretty good for day to day working, even though the short travel can take some getting used to. If you're used to using laptops though, you shouldn't have too much of an issue.
MX 10.0N specs
Switch: MX Low Profile Speed Silver
Keycaps: ABS, laser-etched
Lighting: Per-key RGB
Onboard Storage: 8MB
Extra Ports: None
Connection Type: USB Type-A
Cable: 1.6m, non-braided detachable
Weight: 854g/ 1.88lbs
Price: $160 (opens in new tab) / €170
On the point of laptops, it's worth noting that these MX Low Profile switches aren't the lowest Cherry makes. Oh no. If you go out and pick up an Alienware m15 R4 gaming laptop from last year, chances are it'll feature what the German brand refers to as ULP, or ultra-low profile switches, inside. How long it'll be before these get put into a keyboard is anybody's guess, and would be pretty interesting.
Anyways, back to the MX 10.0N RGB. Cherry isn't the first to release a low profile gaming keyboard into the wild—that honour most likely goes to Logitech with their G815 and G915 models from a couple of years back that I loved. On the design front, there are some similarities between the pair with a sleek construction and metal frame that makes the MX 10.0N RGB feel like a properly premium product. It's incredibly slim and just looks fantastic, as well as being nicely weighty, even with its low profile design. You could also take this 'board on your travels, given the USB-C cable is detachable, which is a nice feature, too.
A lot of the more modern, premium gaming keyboards these days are jam-packed with loads of extra stylistic choices to make them stand out from the crowd. For instance, Steelseries' Apex Pro features a nifty little OLED screen, or Razer's Huntsman V2 Analog features large multimedia controls, a wristrest and analogue switches.
(opens in new tab)
Sometimes, though, simpler is better, and that's definitely the approach that Cherry has taken with the MX 10.0N RGB. There are no extra bells and whistles here with additional macro keys, screens or anything of the sort. Not that you need them, though. Those wanting a typical 'gaming' looking keyboard will find plenty to like with some suave-looking RGB lighting and sturdy metal construction, but if you're wanting more of a professional aesthetic, then Cherry also has you covered.
When it comes to RGB lighting, the way manufacturers choose to implement it within their keyboards either goes one of two ways. For some, it can be there to improve looks, and when well-executed, can make a keyboard look fantastic. For others though, it can leave a sour taste, making an expensive 'board feel cheap and lacklustre. In the case of Cherry's latest candidate, I'm pleased to say it's the first option. The lighting on offer is bright, vibrant and just adds an extra air of class. If I squint enough, I could be looking at a keyboard made by Razer with lighting this good.
Perfect peripherals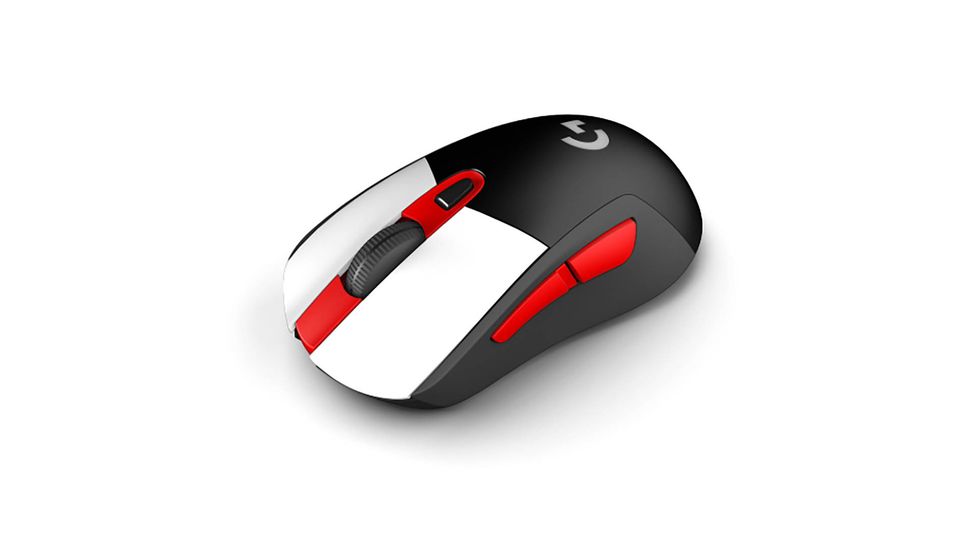 Best gaming mouse (opens in new tab): the top rodents for gaming
Best gaming keyboard (opens in new tab): your PC's best friend...
Best gaming headset (opens in new tab): don't ignore in-game audio
Everything is nicely configurable within Cherry's Utility software which also looks to offer as easy a user experience as the MX 10.0N RGB itself. All the different options are laid out on the software's main screen and within easy reach, whether you want to program keys or change the lighting around. This contrasts with other peripheral manufacturers' software that takes an age to install and may be looked upon as bloatware by some with all its unneeded functions.
All in all, the Cherry MX 10.0N RGB offers a back to basics approach that ticks all the right boxes for those wanting a powerful gaming keyboard without any unneeded features or functions. It is expensive though, it must be said, and the high mark-up is of course something to consider, especially when you note what you can get for your $160 or so these days. If you are after the power of low profile, speedy switches in a gorgeous-looking chassis with none of the fuss of any unneeded gimmicks, then this is an amazing option.