What's happening with the Warzone nuke event? Well, it finally happened. The zombies completely flooded Verdansk, and the map was nuked during the Destruction of Verdansk event on April 21. Unfortunately, the greatly anticipated event had a few server queue hiccups along the way, and some of us missed out experiencing it for ourselves. Thankfully, that's not the end of Warzone's live event.
Rebirth Island Resurgence is currently the only playlist we can play, and it sends us to Warzone's smaller map at night. There's a neat Easter egg that gives us a few clues about Verdansk's fate, and the event is also running for considerably longer. There's still more to do before Warzone Season 3 kicks off, so here's everything we know about the Warzone nuke event.
Warzone's Verdansk map just got nuked, watch it here
Warzone's long-awaited nuke event has come to pass and Verdansk will never be the same. The explosive finale began today with The Destruction of Verdansk Part 1 limited-time event, a 100-player survival mode where dead players would instantly come back as zombies to kill the remaining living. Despite players' best efforts to save Verdansk, all was lost as a dramatic cutscene showed a nuclear missile collide near the stadium, seemingly destroying the map.
Warzone nuke event time: Here's what to expect
Following the Destruction of Verdansk Part 1, there are a few more Warzone live events to look forward to. As I mentioned above, we're currently stuck on Rebirth Island until the next part of the story is revealed. The Call of Duty Twitter account previously shared a list of cryptic dates and times. So, here's what to expect from the rest of the Warzone nuke event:
April 21-22
Rebirth Island Resurgence quads, mini royale duos, and king slayer modes (at night)
9pm PT/ 12am ET/ 5am BST - 12pm PT/ 3pm ET/ 8pm BST
April 22
Final Warzone live event
12pm PT/ 3pm ET/ 8pm BST - 1pm PT/ 4pm ET/ 9pm BST
What will the new map look like?
Win more with these Warzone loadouts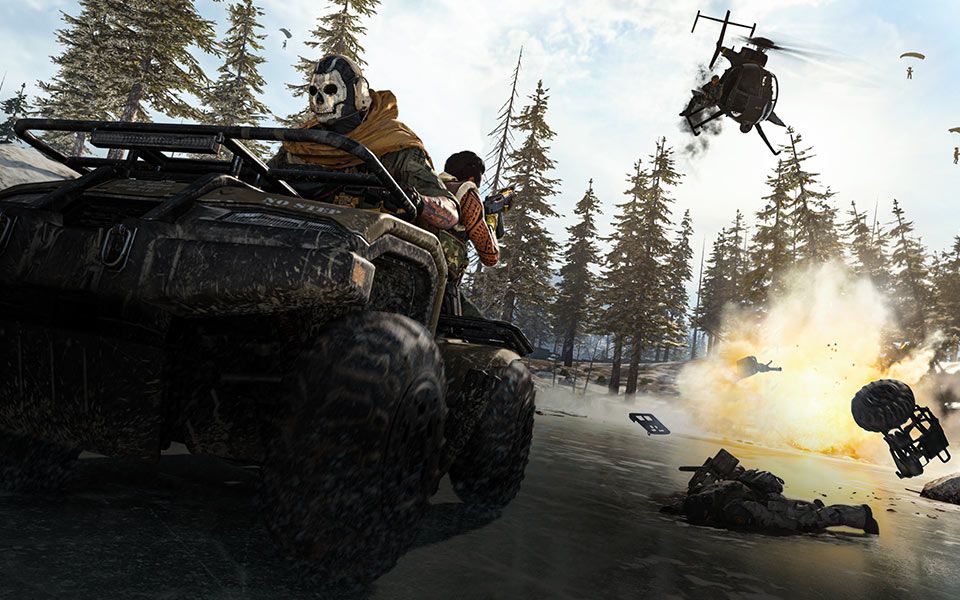 Best Warzone loadout: The gear to choose
Best M4A1 loadout Warzone: Top all-purpose AR builds
Best MP7 loadout Warzone: Effective SMG setups
Best Grau loadout Warzone: Strong AR builds
Best M13 loadout Warzone: Attachments to choose
Best Kilo 101 loadout Warzone: Boost the punchy AR
Recent teases, previous rumours, and leaks suggest that the new Warzone map will be an overhauled Verdansk set in the 1980s. An Easter egg found on Rebirth Island led players to unearth a secret phrase that reads "Rebirth from the ashes". ModernWarzone discovered that by heading to a website with the same name and sharing your location, you can view parts of what appears to be a new version of Verdansk.
The 1984 Verdansk map was also briefly playable in private lobbies after the first live event. Previously, we've seen leaked snippets of the map, featuring an under-construction stadium, an aqueduct, an underground mine shaft, and a huge radar array—similar to the one at the end of Black Ops - Cold War's campaign.
Interestingly, while we can't join any other Warzone modes apart from Rebirth Island, we're already greeted by the Season 3 splash screen when launching Warzone, and the new battle pass is visible. There's also an in-game countdown to remind us that it won't be long until the final live event. It's been an exhausting wait, but we're almost there.