Want to know the Warzone nuke event time? If you've been paying attention to the many rumours, leaks, and obscure teases over the last month or so, you'll know that Verdansk's future is looking pretty bleak. We've known for some time that Verdansk will explode and as the zombies move into more areas of the map, it's safe to assume that the end is nigh for the popular Warzone map as we know it.
It has been confirmed that the end is coming on April 21 at 12pm PT/3 pm ET. The timing fits earlier estimates: The end of Season 2 was expected on April 22, based on the listed end of the season battle pass, and now the date for Warzone Season 3 has been confirmed. That gives you very little time to get your affairs in order, but in the meantime, here's everything we know about the Warzone nuke event.
Warzone nuke event time: Here's what to expect
The long-awaited Warzone nuke event is almost here. Below you'll find the local times that the event will take place on April 21:
12pm PT
3pm ET
8pm BST
9pm CEST
That's not all that Activision has in store for us, though. The Call of Duty Twitter account also shared these cryptic dates and times, but there's no description attached, so we'll have to wait and see what happens:
April 21: 12pm - 2pm PT & 2pm PT - 9pm PT
April 21-22: 9pm PT - 12pm PT
April 22: 12pm PT - 1pm PT
But what can you expect from the Warzone nuke event? We know the date and time but aside from that, Activision is keeping the details firmly under wraps. Of course, there have been various leaks and rumours about a new '80s flavoured Verdansk map and recent happenings in-game have pointed towards the much-talked-about nuke event.
If you managed to get inside Warzone bunker 11 while it was still accessible, you will have seen the nuke housed there. Add to that the recent spread of zombies within Verdansk and the now critical contamination rate, and it's looking likely that bunch of nukes will be unleashed to wipe the slate clean and usher in a new map.
Warzone celebrated its first birthday on March 10, but you wouldn't have known that by logging into the game. There were no playlist changes or hints on its anniversary that indicated it was a special occasion for the battle royale, which makes the looming speculated nuke event all the more mysterious.
The devs published a blogpost to commemorate its anniversary. This article looks back over each Warzone season so far, spanning from its launch during the Modern Warfare era to its integration with Call of Duty: Cold War. It's the end of the article that's most interesting though, here's what it says:
Win more with these Warzone loadouts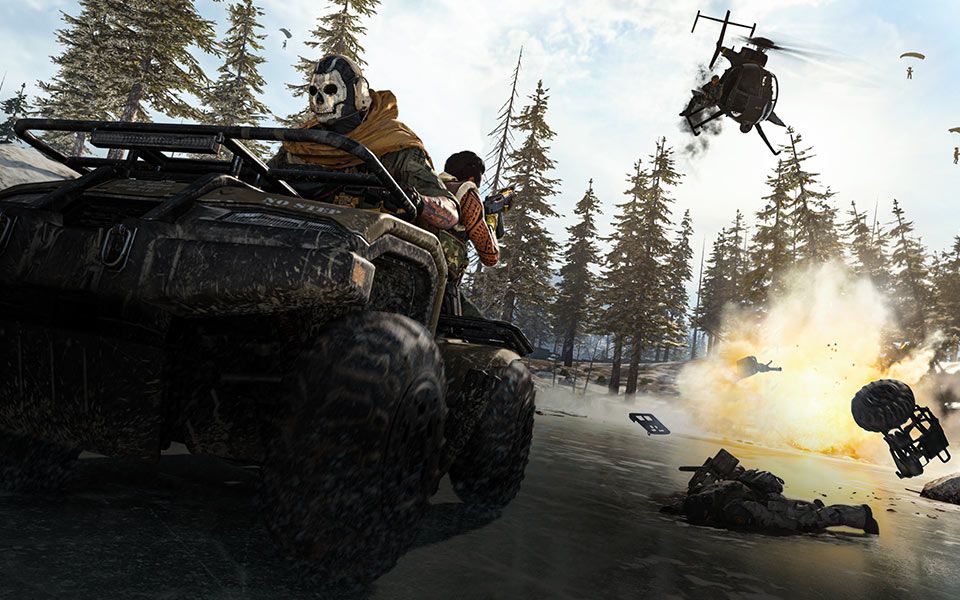 Best Warzone loadout: The gear to choose
Best M4A1 loadout Warzone: Top all-purpose AR builds
Best MP7 loadout Warzone: Effective SMG setups
Best Grau loadout Warzone: Strong AR builds
Best M13 loadout Warzone: Attachments to choose
Best Kilo 101 loadout Warzone: Boost the punchy AR
"It seems that after a year of smooth sailing, Warzone may have to prepare for a threat never before seen in Verdansk, and any Operators who wish to survive might need to save the celebration for another time and get back in the fight before it's too late.
Once again, thanks to you, the community, for being with us for the past year of Warzone. With Season Two's story continuing through the game's one-year milestone, we cannot wait to share with you what's in store for the year to come… but it'll be better for you to experience it for yourself.
Execute the mission."
The long-running theory speculates that once the zombies have completely overrun Verdansk—which they now pretty much have—the nukes will be triggered to detonate below its surface on April 21, just in time for Warzone Season 3.
Considering that the anniversary blog post simply ends with "execute the mission", we can't make a definite call on exactly what will happen next, but whatever the developers have in mind is clearly going to be big.
A new map is expected
While a new map hasn't been officially confirmed—at the time of writing—thanks to various leaks, we can be almost certain that the nuke event will pave the way for an overhauled Verdansk map, set in the 1980s. The Season 2 'outro cinematic' hints at this heavily, too.
As previously reported by VGC, it's been assumed for a while that the new map would release this April. Season 3 has now been confirmed to start on April 22, and with 'the end' scheduled for April 21, this is surely when we'll finally see Warzone shift into the Cold War era.
A recent leak, quickly taken down by Activision, shows the new map, featuring an under-construction stadium, an aqueduct, an underground mine shaft, and a huge radar array, similar to the one at the end of Black Ops Cold War's campaign.
According to VGC, Warzone was supposed to head to the 1980s at the end of last year, but it was pushed back and will now release much closer to its first birthday. One thing's for sure, waiting for the new Warzone map is exhausting.
New Warzone skull icon: The contamination rate is now 100 percent
Following an update on April 15, the skull icon contamination level has not only reached 100 percent, but players are being turned into zombies if they die within 'toxic zones'. Zooming in on certain infected areas on the map reveals a nuclear symbol. If you try to enter one of these zones, you'll start taking damage.
'The end' is set for April 21, when we'll presumably see the Warzone nuke event in-game to usher in the start of Season 3. So you've still got a few days to take in the sights of Verdansk before all hell breaks loose—y'know, more than it already has.
Current Warzone zombies location: Gora Dam
The zombie infestation is growing—not content with wreaking havoc at the Shipwreck, Prison, Hospital, Acropolis National Bank, TV Station, and Superstore, they have now descended on the Gora Dam.
Gora Dam keeps the water out, but it's also keeping the zombies IN...⚠️ Threat Level: Hopeless🌊 Objective: Survive pic.twitter.com/x6Bdve9foxApril 15, 2021
As already noted, the contamination rate has now reached critical levels and is sitting at 100 percent. Clearly the situation is getting out of hand and drastic action will need to be taken to get things back under control—cue the hugely anticipated nuke event, which is set for April 21.
What happened in Warzone on March 11?
Zombies appeared in Verdansk at the beginning of Season 2 and are still on the move. On March 11 they moved from the Shipwreck to the Prison, and have continued to appear in different locations on the map since. They currently appear to be on a weekly schedule, here's where they've visited so far:
Vodianoy (Shipwreck)
March 11: Prison
March 18: Hospital
March 25: Acropolis National Bank
April 1: TV Station
April 9: Superstore
April 15: Gora Dam
We expected Warzone's zombies to continue spreading across the map over the course of Season 2, but so far they've simply been jumping from place to place, instead.