Until very recently, the best wireless gaming mouse wouldn't work as well as its wired counterpart. Issues with connectivity, battery life, and price all made the idea of getting a wireless mouse feel impractical. In the last couple of years, though, things have changed. Though wireless mice are still considerably more expensive than their tethered counterparts, the technologies around them have reached a point of parity, so going wireless is now a luxury, no strings attached.
As with our picks for the best gaming mice, the best wireless mice define themselves by their comfortable shapes and accurate sensors, as well as well-placed, customizable inputs.
These days, most mice also require a configuration app to change settings and create custom profiles, and each manufacturer makes their own. The software often goes overlooked, but going with a brand like Razer, Corsair, or Logitech—which all make good software—can be the difference between a so-so experience and a great one.
When you go wireless, there are a few other components: Connectivity is vital, as is battery life. At the tippy-top of the heap, you can find mice with wireless charging, which makes the mouse truly wire-free, though that's a luxury and often costs more than it's worth right now.
If you're looking to live that wireless life, check out our list of the best wireless gaming keyboards, as well. If you're anything like me, your desk is cluttered enough as it is.
Best gaming PC | Best gaming mouse | Best gaming chair
Best CPU for gaming| Best gaming keyboard| Best graphics cards
Image 1 of 5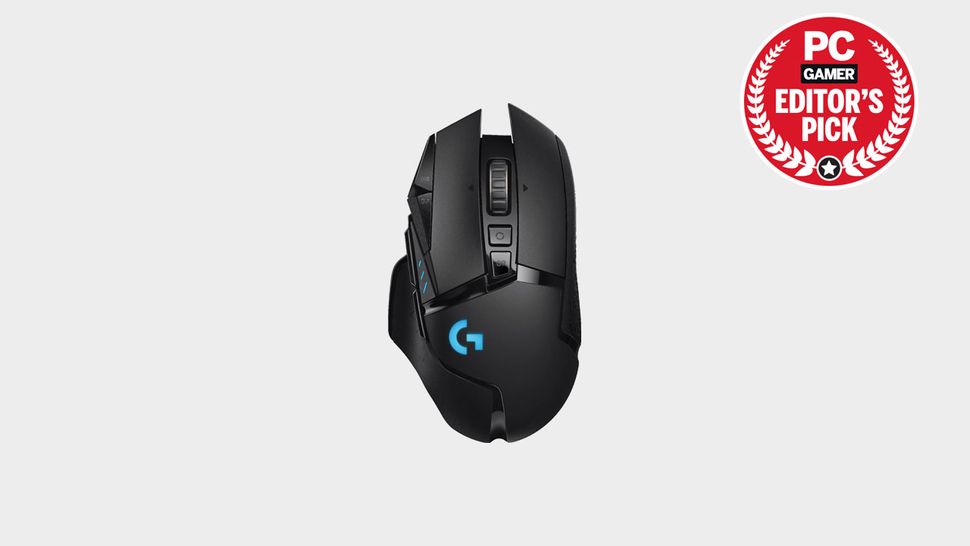 Image 2 of 5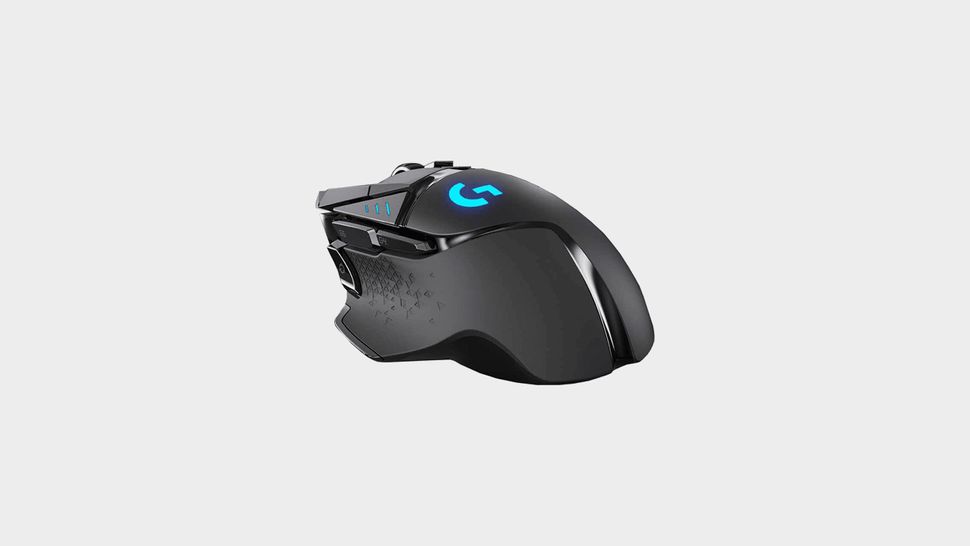 Image 3 of 5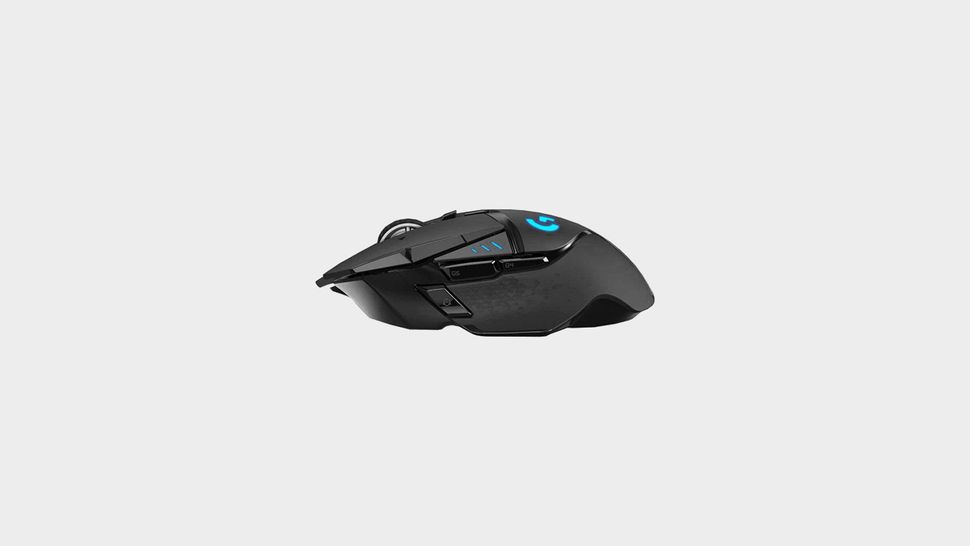 Image 4 of 5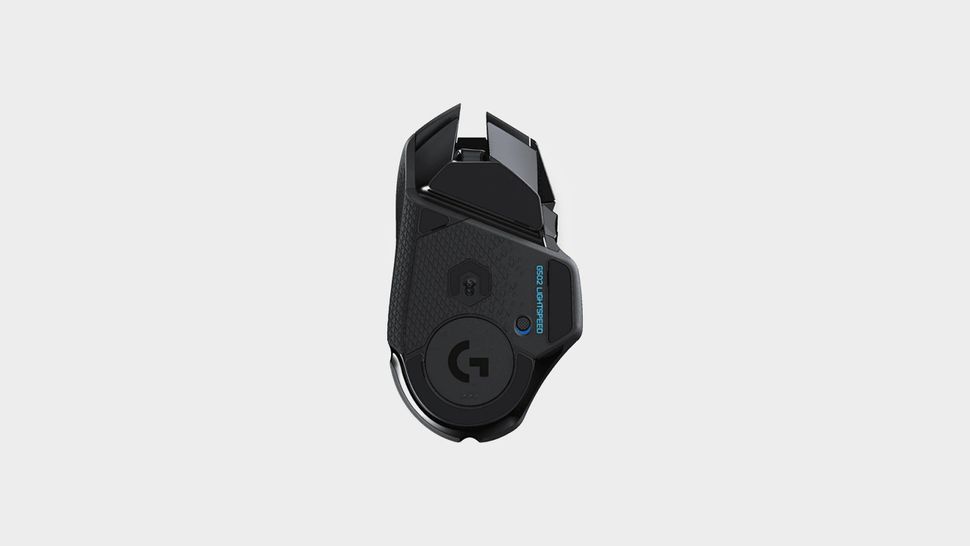 Image 5 of 5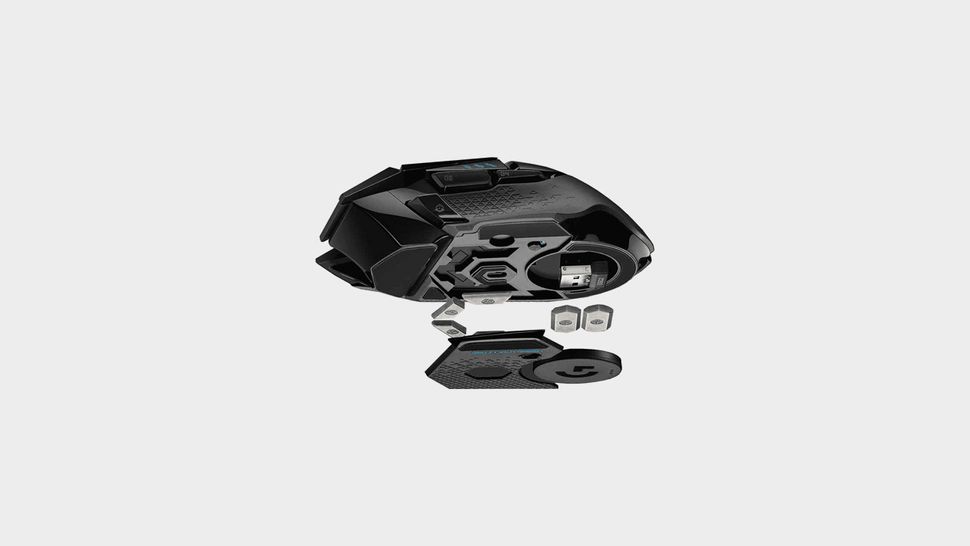 1. Logitech G502 Lightspeed wireless
DPI: 16,000 | Sensor: Optical HERO 16K | Battery: 40+ hours rechargeable | Interface: USB | Buttons: 11 | Ergonomic: Right-handed | Weight: 114 g (0.25 lbs)
Tons of macros
Excellent design
Adjustable weight
Pricey
Aggressive form factor
Ousting the versatile G903, the G502 Lightspeed Wireless is the latest iteration of a long-standing favorite for Logitech veterans, the G502 Proteus Spectrum. It has gone through a bit of an evolution rather than revolution over the years. Initially being upgraded with a 16K DPI sensor, Logitech took the next logical step by pairing this beast of a gaming mouse with its PowerPlay technology, allowing it to remain charged continuously and connected. Even without the PowerPlay mat, the G502 can remain functional for more than 40 hours on a single charge.
Not a single feature was removed to make room for this convenience. Everything that made the original G502 great is present here, from its adjustable 16g weights to its unlocked mouse wheel and 11 buttons. While its aggressive batmobile aesthetic may not appeal to everyone, the performance of this mouse is second to none.
While the G903 remains an excellent alternative, especially for southpaw shooters, the added customizability and macros let the G502 inch ahead of the competition, but just barely.
The wireless version of this venerable warhorse is the spitting image of its ancestors and the pinnacle of uncompromising performance when it comes to wireless gaming mice.
Image 1 of 4
Image 2 of 4
Image 3 of 4
Image 4 of 4
2. Logitech G305
Best affordable wireless gaming mouse
CPI: 12,000 | Sensor: Optical Hero | Battery: 250 hours, AA | Interface: USB | Buttons: 6 | Ergonomic: Ambidextrous (left-side thumb buttons) | Weight: 99 g (0.22 lbs)
Amazingly light, with solid build quality
Logitech's best sensor in an affordable body
Fewer features than a high-end mouse
The Logitech G502 above has a peerless design, but it isn't affordable for everyone. With the newer G305, Logitech tried to make a high-performance wireless gaming mouse for everyone. At a mid-range price, it's competing directly against some high wired mice, but there are no real compromises here in terms of performance or design.
The G305 uses Logitech's newest Hero sensor, an iteration on the fantastic performing sensor in the G502. It can last more than 200 hours on a single AA battery (which helps keep the cost down vs. being rechargeable). The small wireless dongle can be stored inside the body of the mouse, but critically, the left- and right-click buttons are separate pieces from the removable palm rest, ensuring a reliable and satisfying click.
The shape of the G305 is based on a small, ambidextrous design Logitech has been using for years, and they haven't messed with a good thing. While components like the scroll wheel and buttons don't feel quite as premium as the ones in the G903, they're still far better than anything you'll find in a cheap gaming mouse. The quality and performance of the G305 are killers for the price.
Image 1 of 4
Image 2 of 4
Image 3 of 4
Image 4 of 4
3. Razer Basilisk Ultimate
The best wireless mouse with a charging dock
CPI: 20,000 | Sensor: Focus+ | Battery: up to 100 hours rechargeable | Interface: USB | Buttons: 11 | Ergonomic: Right Handed | Weight: 107 g (0.23 lbs)
Comfortable
Excellent Wireless Performance
Great Battery Life
Neat Charging Dock
Expensive
Not many Features
The Basilisk Ultimate takes full advantage of Razer's HyperSpeed wireless tech by making it one of the fastest gaming mice out there. The comfortable right-handed mouse sports a total of eleven button inputs, 20K Focus+ sensor, and 14 zones of custom RGB lighting that uses Razer's Synapse software (which can often be hit-or-miss). Other than that, it's a fast wireless mouse that fits well into your hand with over 100 hours of battery life (with RGB lightning off).
Billed as mostly an FPS gaming mouse, playing games like Apex Legends and Halo: Reach played pretty well especially when handing precisions weapons like the Wingman or Battle Rifle. The paddle on the mouse makes changing your DPI on the fly super easy. As someone who still plays Starcraft 2, I was able to micro-manage my Zerg brood with relative ease as my 'lings tore into some poor Space Marines.
One of our favorite things about the Basilisk is the conveniently sized charging dock that doesn't take up much space on your desk, though we do wish it did wirelessly charging like the Firefly V2.
Image 1 of 4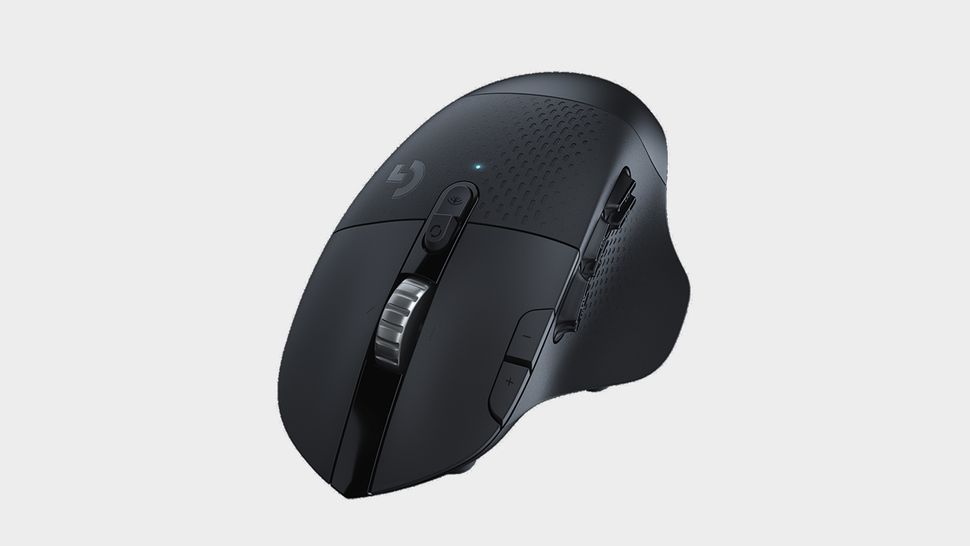 Image 2 of 4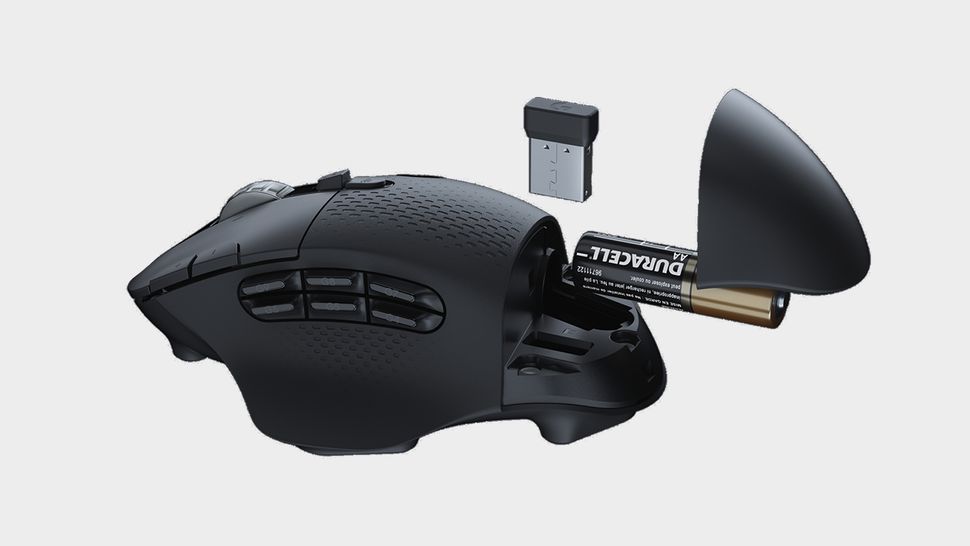 Image 3 of 4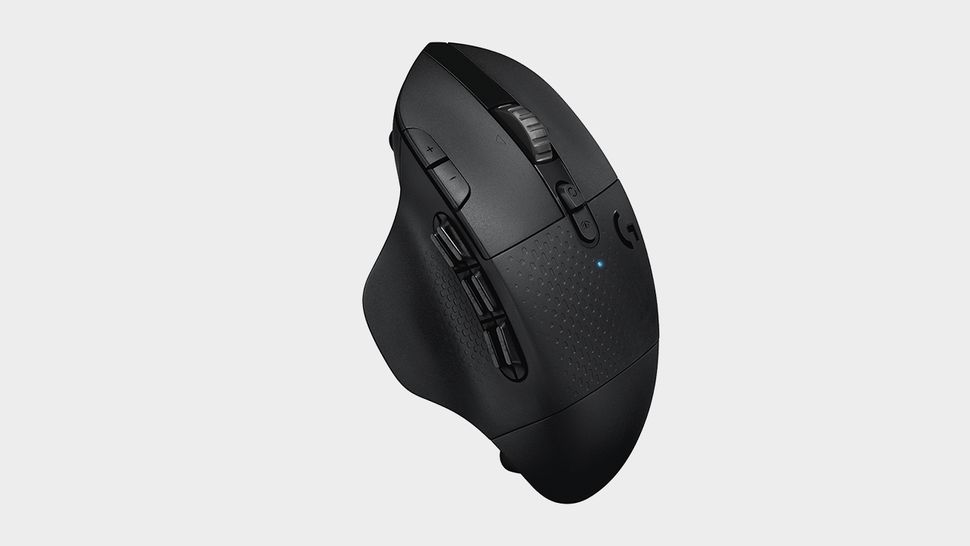 Image 4 of 4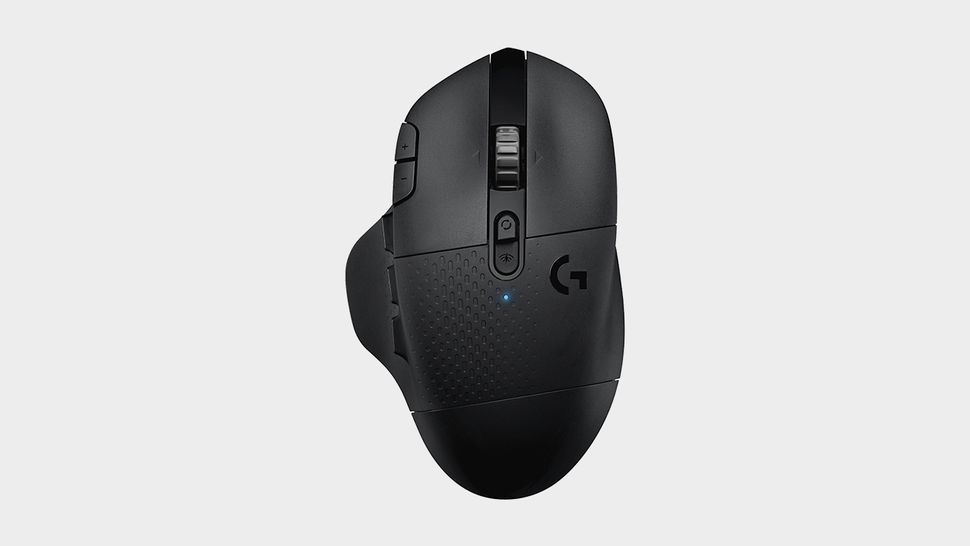 4. Logitech G604 Lightspeed
The best wireless mouse with the longest battery life
CPI: 16,000 | Sensor: Optical HERO 16K | Battery: 240 hours (1 | Interface: 2.4GHz wireless / Bluetooth | Buttons: 10 | Ergonomic: Right-Handed | Weight: 135 g (0.29 lbs)
Excellent battery life
Comfortable design
Lots of well-place buttons
No RGB lighting
No Rechargeable battery
The Logitech G604 Lightspeed has only recently become one of our favorite gaming mice of the year. Its insanely long battery makes it the perfect mouse for gaming on the go. Logitech boasts that the G604 can last over 200 hours in a single AA battery through some sorcery.
While less flashy than your typical gaming mouse, it still has everything you need a PC gamer needs. For starters, the six reprogrammable buttons along the comfy thumb-rest make the G604 a great for who religious remap their controls. If you play a lot of MOBAs or MMOs, the Logitech G604 might be the mouse for you.
Image 1 of 4
Image 2 of 4
Image 3 of 4
Image 4 of 4
5. ASUS ROG Spatha
Best wireless gaming mouse for big hands
CPI: 8200 | Sensor: Optical | Battery: 50 | Interface: 2.4GHz wireless / | Buttons: 12 | Ergonomic: Right-Handed | Weight: 206g (0.45 lb) | :
Sturdy build
Comfortable for large-handed users
Charging Dock
No Bluetooth
Large bulky design
If you're a big and tall gamer, you already know a lot of gaming accessories don't cater to your massive mitts. As wireless gaming mice trend smaller and lighter, it's easy to feel like you're the verge of crushing the darn thing.
The Spatha is large, hefty gaming that's almost double the weight of the lightest mouse on the list. A lot of credit goes to the thoughtful design and button layout. Its six programmable buttons on the side are large enough and spaced that are easy to distinguish apart to prevent misclicks, which is the case with other gaming mice that try to cram as many buttons as humanly possible in one spot. We do wish it was a touch better than its modest 8,200 CPI considering other wireless gaming mice are easily hitting up to 20,000 CPI
What the Spatha has going for it was what's always working against it. If you have medium to small-sized hands, the bulky design will feel uncomfortable, and some of the buttons are hard to reach. If you're used to a lightweight, zippy mouse, you'll have to look elsewhere.
Image 1 of 4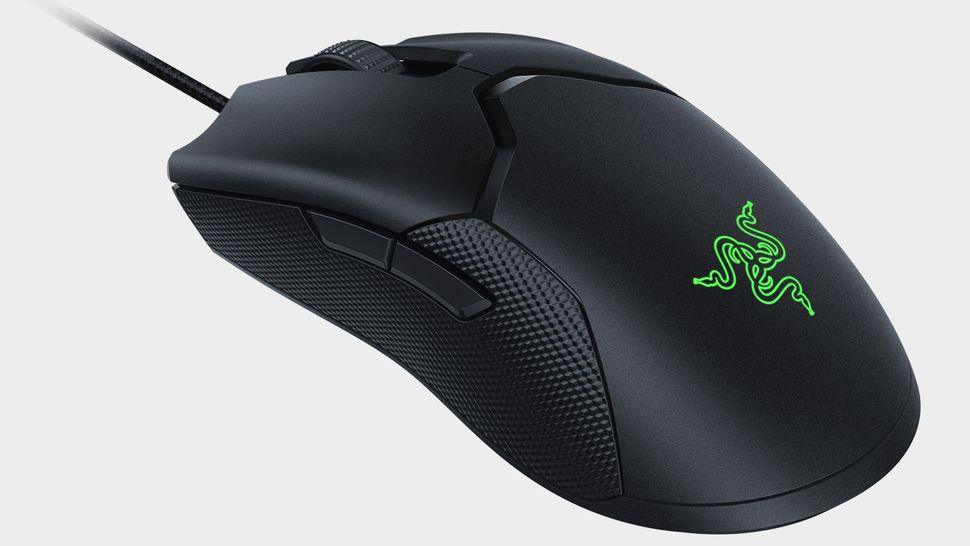 Image 2 of 4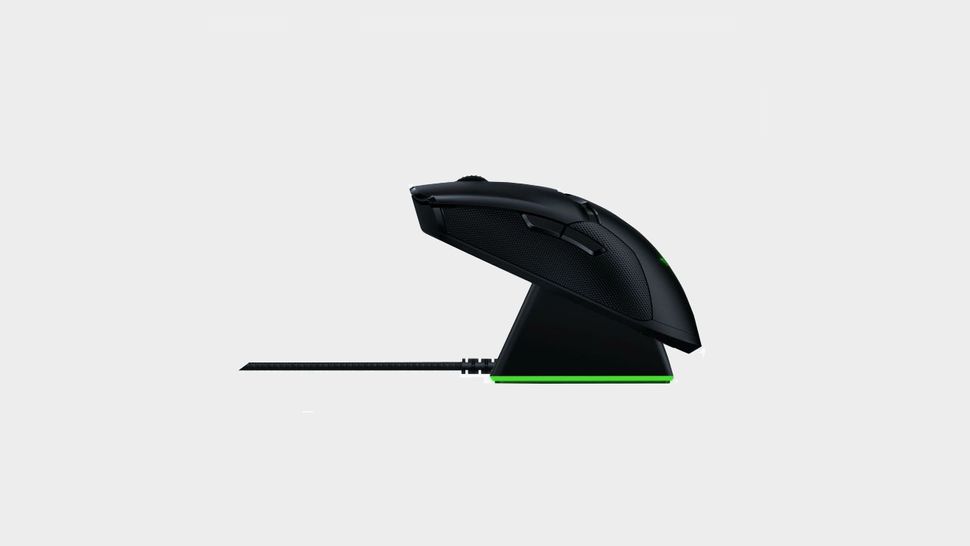 Image 3 of 4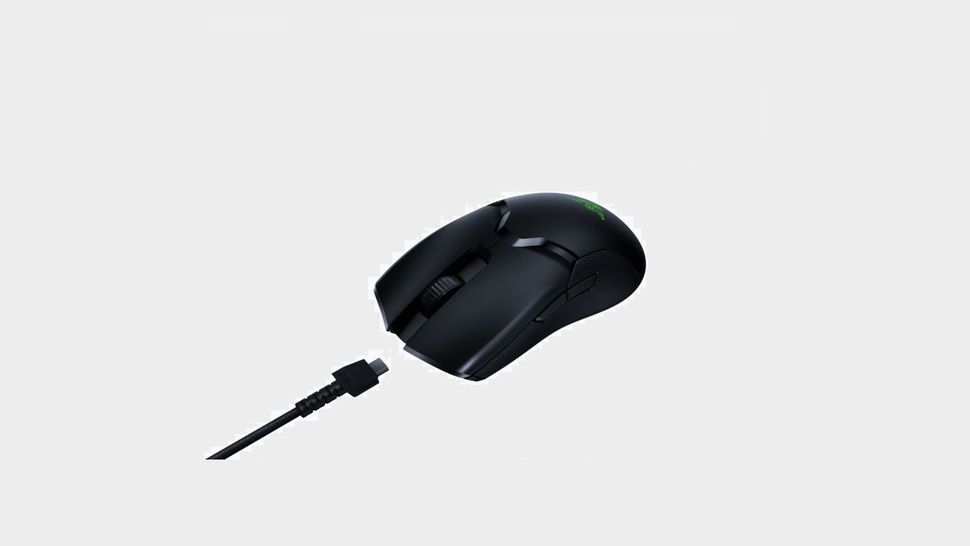 Image 4 of 4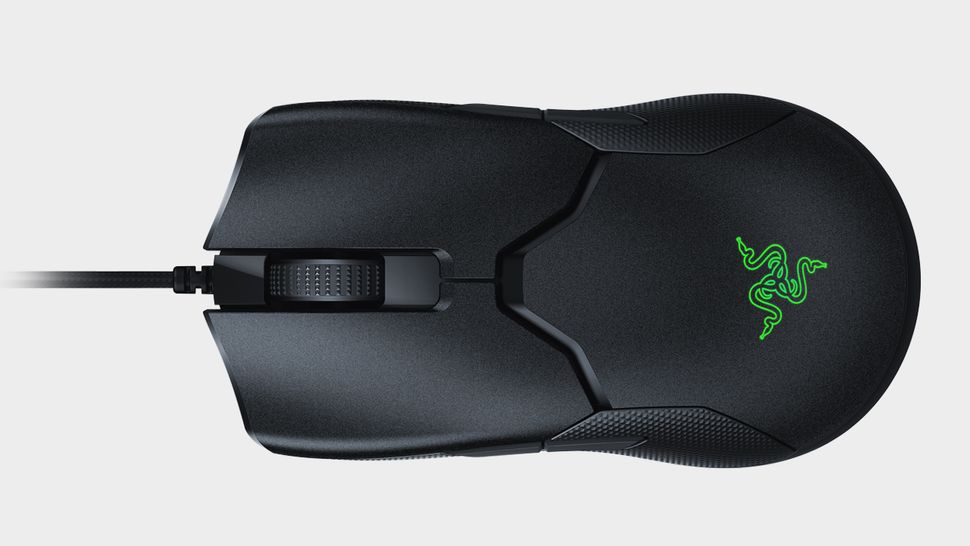 6. Razer Viper Ultimate
Best Wireless Ambidextrous Mouse
CPI: 20K | Sensor: Focus+ Optical | Battery: 70 hours **Interface:** Hyperspeed Wireless | Buttons: 8 | Ergonomic: Ambidextrous | Weight: 74g (0.16 lbs)
20K CPI Sensor
Lightweight
Ambidextrous
Long Battery Life/Quick Recharge Time
Less programmable buttons than competitors
Expensive
This wireless, ambidextrous esports gaming mouse is for the serious competitor that wants something fast and accurate. The Viper Ultimate is almost a complete opposite from its bigger brother, the Razer Basilisk Ultimate, sacrificing buttons for a lighter weight design.
The Viper Ultimate comes equipped with Razer's HyperSpeed Wireless transmission, which gives the mouse a latency of less than 0.2ms, making it just as fast as its wired counterpart. Like the Basilisk, the Viper Ultimate comes with its wireless charging dock that'll fully charge the mouse in less than two hours. If you value accuracy and speed above all else, the Viper Ultimate's performance can compete with some of the best gaming mice out there.
In our review, the only real shortcomings we found are that the right/left mouse buttons can feel a little flimsy due to the entire mouse being so light. It has way less programmable buttons than its competitors like the Logitech G502 Lightspeed or even the Basilisk Ultimate at the same hefty price range. Thankfully, its speed, 70-hour battery life, and ambidextrous design best wireless mouse for competitive gaming around.
How we test wireless gaming mice
Today, most of the conventional wisdom about wireless gaming mice is outdated. Some wireless mice are still more expensive, and poor ones could suck their batteries dry in the middle of a match or lag thanks to a weak wireless receiver. But good wireless gaming mice today perform almost indistinguishably from wired ones, without a hint of wireless lag or stutter to be found. To test wireless gaming mice, we get our current hands-on models from big names like Logitech, Razer, and SteelSeries. We also scoured Amazon to find other popular wireless gaming mice, most of which are budget models.
We used each wireless gaming mouse for several days, at minimum, getting a sense of how the mouse felt in our hands, the grip and material, and the feel of its buttons. We pay attention to battery life and how often the mouse needs to be recharged if it was rechargeable.
For gaming, we primarily test mice with Destiny 2 and Apex Legends, as well as twitchier shooters like Quake Champions, to see how our performance stacks up against other mice. We scrutinize the cursor movement and responsiveness for lag, jitter, and other issues.
We used each mouse with its wireless receiver plugged into a keyboard giving it the best possible wireless situation to work with. We also tested their wireless receivers connected into our test system a few feet away with my legs in between, increasing the opportunity for lag and interference.