2022 is almost half over, and it's already been a strong year for PC games despite some major delays kicking big games down the road. The triple-A release calendar has taken a beating, it's true, but we've still had several worthy additions to our selection of the best PC games since the start of the year: a slick port of Monster Hunter Rise, gleeful destruction engine Teardown, foxy adventure Tunic, and, of course, Elden Ring.
Elden Ring casts a long shadow—it's probably the game we're going to keep coming back to all year long. But if you're looking for more recommendations of what to play right now, as spring turns to summer and the schedule of big releases looks a bit barren, we have some ideas.
This is our answer to the question "What new PC games should I play right now?" with picks pulled from the best PC games of the year, old favorites we think now is a good time to revisit, and some 2022 hidden gems. It's a reflection of what the PC Gamer team is playing right now.
2022 games: This year's launches
Best free PC games: Freebie fest
Best laptop games: Low-specs
For a more comprehensive list of great PC games past and present, check out our annual Top 100 (opens in new tab) list of the best games on PC. We have some fresh picks for the best Steam Deck games (opens in new tab), specifically, if you have one of Valve's handhelds on the way.
We also stay on top of the year's calendar with our guide to the new games of 2022 (opens in new tab), organized by month.
As of this spring it seems like the graphics card shortage is finally easing up, which means you may actually be able to build a new PC again. We have a guide to putting together an entry-level gaming PC (opens in new tab) for around $750, but going pre-built is also an option if you want to jump straight into gaming. We can recommend some pre-built PCs (opens in new tab), too.

Icon key
Reference these emojis to narrow down what you're looking for in our selection of the best PC games below.
💻 = Suitable for low-end PCs
🙋‍♀️ = Singleplayer
🙋‍♀️🙋‍♀️ = Multiplayer
🎮 = Best with a controller
🆓 = Free-to-play
What we're playing now
These are the games the PC Gamer team is currently playing: the up-to-the-minute (or at least, month) stuff on our Steam quick launch menus.
Citizen Sleeper (80%) (opens in new tab) 🙋‍♀️💻
You're a synthetic slave of the corporations hiding out on a space station, and you really need a job. Citizen Sleeper is an RPG where you spend dice on actions to help you escape bounty hunters and build a new life delivering noodles while capitalism collapses around you.
Rogue Legacy 2 (88%) (opens in new tab) 🙋‍♀️💻
The long-awaited sequel to a beloved roguelite delivers, expanding its premise of inheriting the personality quirks of your ancestors each time you start a new run. Rogue Legacy 2 "stands among the finest in a genre it helped create," says our review.
Wingspan (90%) (opens in new tab) 🙋‍♀️🙋‍♀️
The excellent digital version of one of the best board games of the decade just got better with the European Expansion, released in May. More birds and even better, more music to birdwatch to.
Teardown (90%) (opens in new tab) 🙋‍♀️
Teardown is a physics-based destruction engine perfect for viral tweets, and it's also a genius puzzle game. There's a full campaign, robust level editor, and an active modding scene that includes everything from portal guns to perfect recreations of de_dust2.

Elden Ring (90%) (opens in new tab) 🎮🙋‍♀️🙋‍♀️
Surprise, surprise: The latest fantasy gauntlet from Dark Souls creator FromSoftware is brilliant. The real treat of this enormous RPG is that it's so open-ended, you can easily start up a second or third run to carry you through the quiet summer months.
Norco (94%) (opens in new tab) 🙋‍♀️💻
A "profoundly somber and bitingly funny" point-and-click adventure game set in a sci-fi dystopia known as South Louisiana. "A must-play for anyone interested in narrative-driven games," we said in our review.
Tunic (86%) (opens in new tab) 🙋‍♀️
The charming style of a classic Zelda, but with sharper teeth: "difficult combat and meaningful exploration make Tunic a retro-inspired modern marvel," our reviewer said. And it has its own language and Fez-like puzzles to crack, if you're clever enough.
Lost Ark (78%) (opens in new tab) 🙋‍♀️🙋‍♀️🆓
The hot new MMO of the year. "Ambitious to a fault, it offers a vast and spectacular fantasy adventure elevated by a stunning combat system and an astonishing sense of scale," Rick said in our review.
Wordle (80%) (opens in new tab) 🙋‍♀️💻🆓
Like everyone else, our mornings are now devoted to this simple but satisfying word puzzle game that offers a new challenge daily. We all know a lot of 5-letter words now.
Best of the best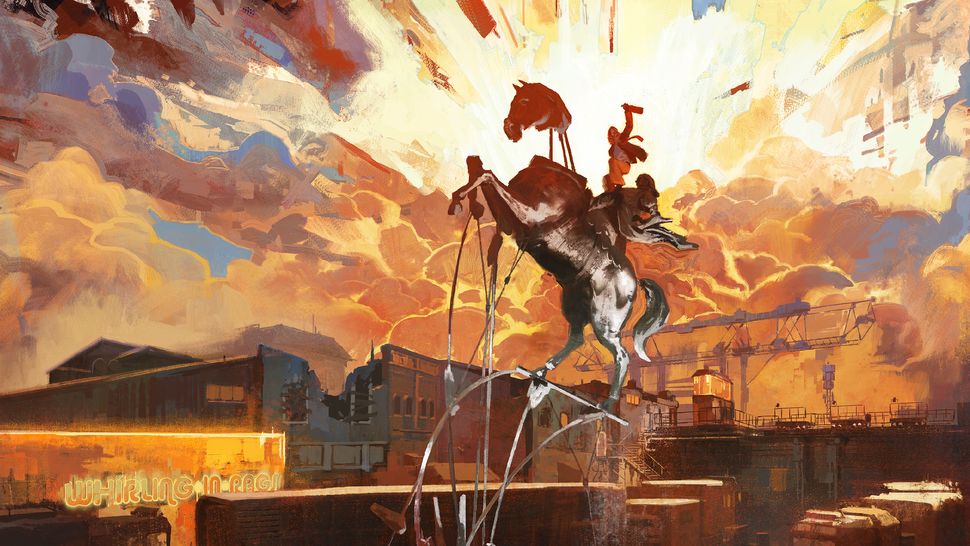 These games aren't all piping hot out of the oven, but some things get better with age. They're the cream of the crop on PC, either scoring 90%+ in a review or appearing on our list of the Top 100 PC games (opens in new tab). If you just want a damn fine PC game from the last several years, check these out.
The best competitive multiplayer games right now
Apex Legends (93%) (opens in new tab) 🆓🙋‍♀️🙋‍♀️
One of our favorite current battle royale games. The map is fantastic, the 'ping' communication system is something every FPS should have from here on, the guns and movement are great fun (no wallrunning, but sliding down hills feels great).
Rainbow Six Siege (90%) (opens in new tab) 🆓🙋‍♀️🙋‍♀️
Siege might lack the sharp hit detection and purity of CS:GO, but it's a more accessible and modern FPS that rewards clever timing and coordinated teamwork as much as aim.
The best PC games by genre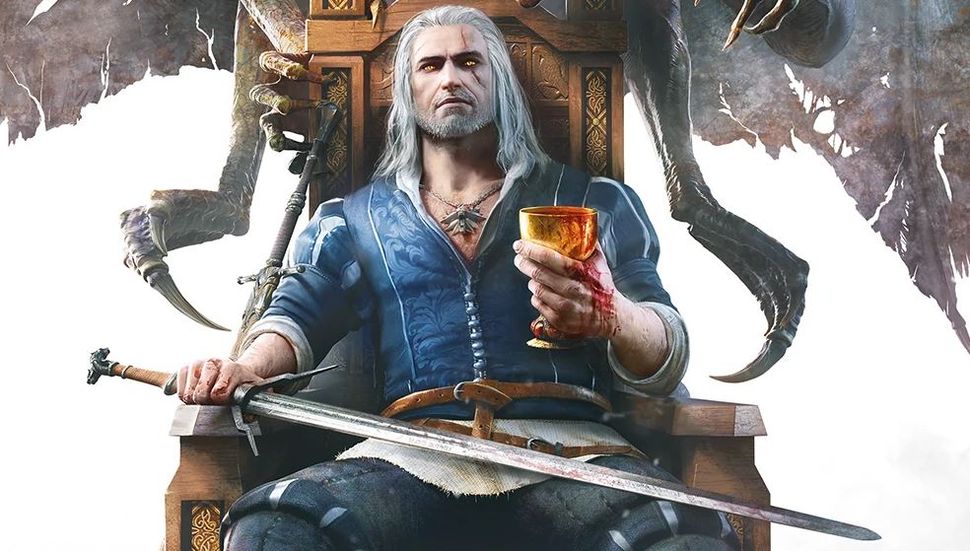 Find our selection of the best PC games just a bit too broad? Perhaps you know you're after a gripping story, or an intense racer, or the kind of sim you can spend a whole weekend playing like a second job. Our genre lists have curated recommendations for RPGs, racing, strategy, and more. Check 'em out: