AMD's next-gen Zen 5 CPU is shaping up very nicely. Well, it is according to the latest rumours which indicate the new CPU design will crank out roughly 30 percent more performance than AMD's existing Zen 4 architecture, as used in Ryzen 7000 Series chips like the Ryzen 9 7950X. That would make Zen 5 the biggest ever upgrade since the original Zen CPUs arrived back in 2017.
The latest purported data dump comes from YouTube channel RedGamingTech. A number of rough performance estimates for multiple core configurations are provided.
According to the channel, the 16-core variant of Zen 5 will knock out around 49,000 points in the multi-threaded run of Cinebench R23. That compares with the 38,000 points that the Ryzen 9 7950X achieves. Similar uplifts are claimed for 12, eight, and six-core configurations.
So, yeah, explicit in there is that the core counts aren't expected to change for Zen 5. As for single-threaded performance, results in the mid to high 2,000s are predicted. Existing Ryzen 7000 chips can return just over 2,000 points at factory clockspeeds. So, those numbers are in line with the 20 to 25 percent IPC or instructions per clock increase predicted for Zen 5.
Overall, then, Zen 5 is being mooted as an even bigger step over Zen 4 than Zen 3 was over Zen 2, the latter being the biggest generation-on-generation leap AMD has managed with its Zen chips thus far.
Speaking of IPC, that's where pretty much all the performance is coming from with Zen 5. RedGamingTech says that there will be very little by way of clock frequency gains, perhaps an additional 200MHz.
What's more, all of this very much aligns with previous indications of Zen 5's performance. Back in April, we reported on a presentation from Tenstorrent's Jim Keller, the leading figure who oversaw Zen development in a previous role at AMD. His showed a chart putting Zen 5 performance 30 percent above Zen 4 overall and 23 percent for IPC gains.
Incidentally, it increasingly seems like AMD won't be going for a hybrid design for Zen 5. In other words, desktop Zen 5 CPUs will contain exclusively full-fat Zen 5 cores and no smaller Zen 5c cores. It's possible AMD may implement Zen 5c cores in some for laptop APUs, but seemingly not for desktop processors.
Instead, the earliest we're now expecting to see a hybrid desktop CPU will be the Zen 6 generations. Of course, Zen 6 is years away. Very likely, the first Zen 5 CPUs will go on sale in the second half of next year, putting any Zen 6 chips into 2026.
Your next upgrade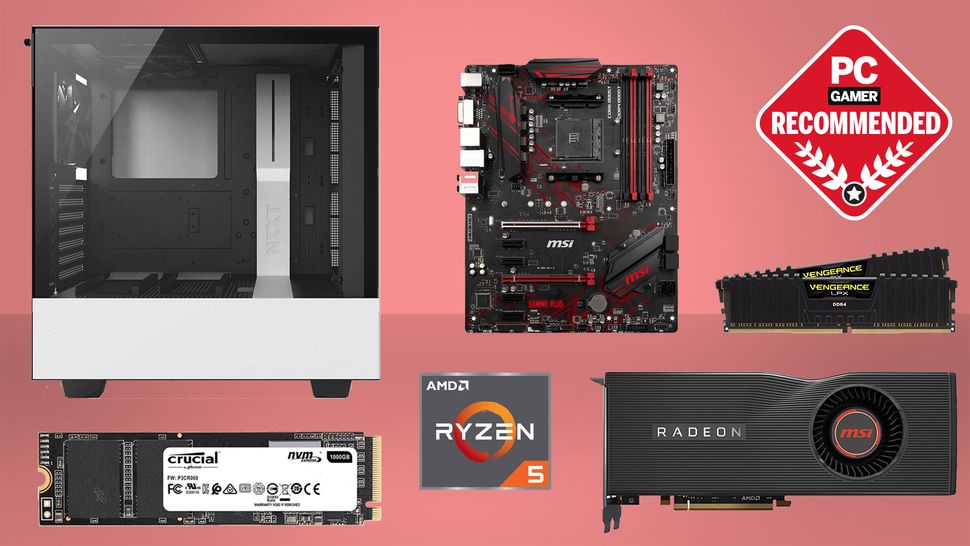 Best CPU for gaming: The top chips from Intel and AMD
Best gaming motherboard: The right boards
Best graphics card: Your perfect pixel-pusher awaits
Best SSD for gaming: Get into the game ahead of the rest
All of this is yet to be proved. But AMD has a very strong track record of delivery with its Zen-based CPU products, so the plausibility levels are high.
We just wish we could say the same about AMD's graphics chips. As we've reported, the latest skuttlebutt there is that AMD has scaled back its plans for next-gen RDNA 4 graphics and won't be releasing any high-end variants at all. That means it's limiting that graphics architecture to the low to mid-range, just as it did with RDNA 1, which topped out with the Radeon RX 5700 XT.
Indeed, if anything it looks like RDNA 4 may not even scale that high and might be limited to lower-tier products equivalent to the current RX 7600.