If there's one thing that you can never prepare for at Computex, it's the heat. The tech show takes place in Taiwan, which is currently dealing with a heatwave as a typhoon builds at sea and it prepares for monsoon season. That means it's humid and hot. Proper sweaty weather. I'm running between events around at the Taipei-based show, and I've never been happier to see a gaming chair with a fan built in the backrest as I am today.
It's one of Cougar's upcoming gaming chairs and it's called the NxSys Aero. It's your pretty usual looking gaming chair until you reach the backrest, which forgoes PU leather or dense material for a breathable mesh, behind which sits a massive fan.
Removing my backpack and sitting on the chair was a dream. It's cold on your back but doesn't feel like a fan blowing air on you. For once I'm thinking a mesh-backed chair might actually make sense, as I've usually not been a fan of that sort of support.
Granted, I didn't sit on it for long, and my issue with mesh chairs is more about their comfort over a long period. But for right now I can forgive it almost anything for the cooling effect it produces.
Sitting comfortably?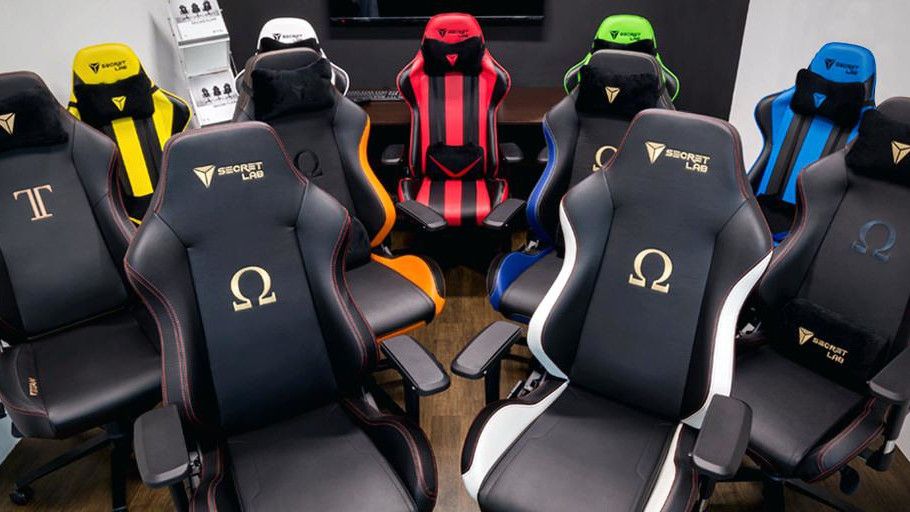 Best chair for gaming: the top gaming chairs around
Best gaming desk: the ultimate PC podiums
Best PC controller: sit back, relax, and get your game on
You can control the fan speed from the side of the chair, and it's powered by a battery pack hidden in the rear. That's a little awkward, as I'm certainly the type who will forget to ever charge it, but at least it saves a cable running from the chair that's always likely to get run over. Otherwise the chair's pretty much your usual fare.
Cougar tells me the NxSys Aero will launch later this year, for a sticker price of $399. A little steep, and does make me think it will probably be a niche product for stickier climates, but nonetheless it was the right chair for me at the right time.