20 Weirdest Adventure Games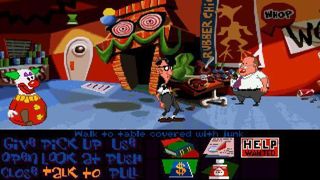 A look back at the weirdest PC adventure games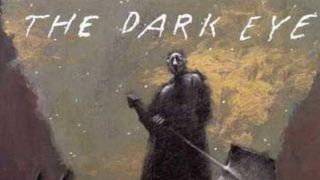 The Dark Eye: Edgar Allan Poe meets morbid claymation and locales with a trippy twist in The Dark Eye. This obscure adventure in all its unsettling glory relies on one of the creepiest narrators ever (William S. Burroughs) to advance its plot, snaking its way through some of Poe's most famous literature to advance the plot. For Poe fans or horrorhounds alike, this one is sure to crawl right under your skin and leave its mark.
Commander Blood: Taking a new approach to the time-tested adventure game, Commander Blood was a hybrid of FMV segments with Muppet-like characters and deep space exploration, right down to intergalactic game shows and amnesiac ship captains. You're tasked with aiding one of the oldest beings in existence in seeing the Big Bang. If that description alone weren't enough to clue you in that this is going to be one spectacular journey, we're not sure what will.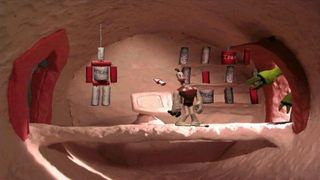 The Neverhood: A colorful world of clay and strange characters await you in this 1996 epic. Protagonist Klaymen (an elongated yellow humanoid creature) wakes up in a strange new world known as the Neverhood with no memory of having gotten there or why. Though the narrative is fairly run-of-the-mill, what feels disconcerting is the all-claymation world and its decor. It's a visual and aural treat, and criminally underappreciated.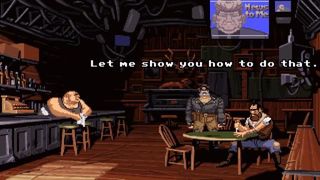 Full Throttle: You're missing out if your adolescence didn't include jamming with hardened biker Ben of the Polecats, a gritty motorcycle gang. Ben is inadvertently mixed up with some shady customers, a murder, and a plot to turn a shareholder's company into a minivan manufacturer. Plenty of dark humor, sardonic narrative, and some of the oddest combat you'll ever see permeate Full Throttle, the game all about the bonds between bikers and their brethren, and the craziness going on within.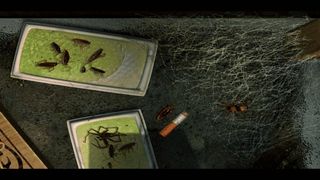 Bad Mojo: Ever wanted to live life as a cockroach? Bad Mojo makes it possible. After scummy Roger decides to steal a million dollars from a previous employer, a special locket from his deceased mother turns his soul into a cockroach -- to teach him a lesson, of course. As such, the game is played from the perspective of a roach. Cue plenty of challenging environmental puzzles, uncomfortable situations, and all the disgusting parts of Joe's Apartment spliced together into one game.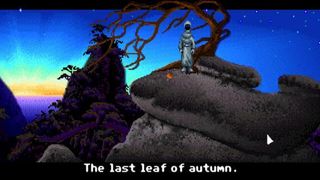 Loom: LucasArts adventure games primarily focused on humor and licensed stories to propel them into cult status, but Loom was a departure with a complex fantasy tale. Rather than relying on items and interaction with the environment in order to solve puzzles, it tasked players with learning "drafts," or tunes consisting of four notes to be played via the protagonist's distaff. In this, it provided much-needed new challenges and landscapes not yet seen in adventures prior.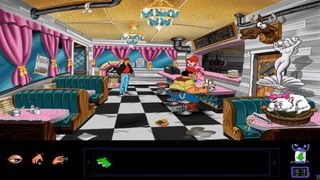 Orion Burger: Developer Sanctuary Woods had their fair share of peculiar games, and Orion Burger was no exception. Its cartoony aesthetic belied a wacky tale that followed a pet shop employee who has been abducted by aliens. When all hell breaks loose, Wilbur (the employee in question) can fight back against the intergalactic corporation with tricks of his own. Bizarre alien practices, hilarious stereotypes, and cartoony landscapes make Orion Burger an odd one that's worth playing.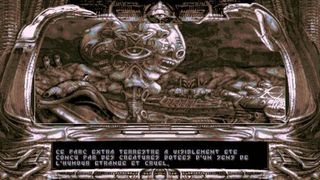 Dark Seed: With a name like H.R. Giger attached to it, you know any project has to be uncomfortable in some aspect. Dark Seed incorporated the famous artist's disturbing imagery to create exercises in psychological horror in which a writer finds himself implanted with an alien embryo. A bizarre journey to the end of the universe unfolds, with the protagonist attempting to stave off the birth of the "Dark Seed," which would end the human race.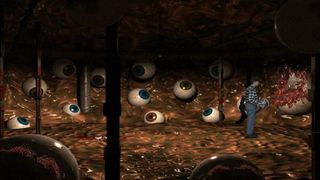 Harvester: Touted as "the most violent adventure game of all time," Harvester runs the gamut of hardcore violence, sexual content, and narrative elements that will make you squirm. It's also one of the most engaging games of the '90s. It may be over-the-top as it revels in its gleeful display of disemboweling, but it's satire of the highest grade, and it's got plenty to keep you coming back...especially when you realize how campy it is.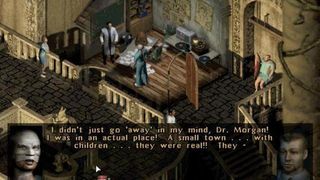 Sanitarium: Max Laughton is a mental patient in Sanitarium who has recovered from a horrible car crash that has not only erased his memory, but his identity. As you slowly piece together clues, you'll slowly find yourself questioning what's real and imaginary. The game's startlingly creepy atmosphere is worth the purchase price alone. Grotesque visions, dreamlike sequences, and a chilling narrative make Sanitarium one worth your time.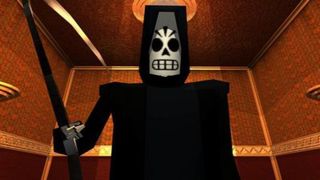 Grim Fandango: Famed adventure developer Tim Schafer continued his string of successes with the first 3D LucasArts adventure game, this time surrounding a skeleton named Manny as he explores the Underworld. The overtly Spanish motifs and "day of the dead" inspiration give the game an otherworldly feel, especially its heavy usage of film noir overtones. It remains a classic to this day, and is shortlisted by many as one of the strangest adventure games out there, as well as the best.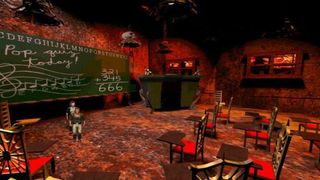 Hell: A Cyberpunk Thriller: In the future, criminals can and will be sent to hell to rot for all eternity. Ethical? No. But that doesn't matter to the fascist theocracy known as the Hand of God, which has taken over the United States in the distant year of 2095. Live-action and animated environments/characters converge to follow the tale of this strange dystopian world.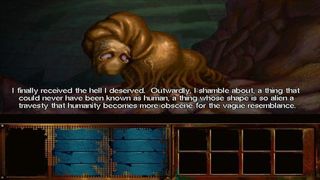 I Have No Mouth and I Must Scream: This psychological horror adventure shows a world where a sentient computer has all but exterminated humanity, leaving five people. These unfortunates have been tortured for years by the evil computer. In order to triumph over the computer, players must somehow prove that humans are, in fact, better than machines. Each of the five remaining characters carries their own unique brand of suffering, and it's truly a harrowing but disturbing tale.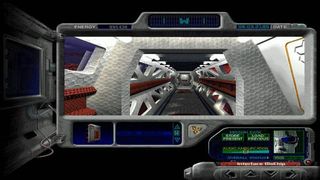 The Journeyman Project: Nothing makes for a rousing good time in gaming like time travel. Using a first-person perspective, players witness an alien race's journey to Earth as delegates meet and prepare to invite the newcomers to join the Symbiotry of Peaceful Beings. Unfortunately, things don't go down so easily and what unfolds is one of the trippiest journey's you will ever go on.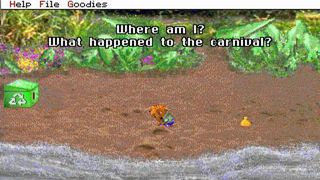 The Secret Island of Dr. Quandary: Being turned into an especially ugly Kewpie doll certainly tops our list of greatest fears. This brilliant exercise in edutainment followed the player on a quest to retrieve their body. While the errands themselves were fairly run-of-the-mill, what made things sufficiently strange were the artwork across the island and the soundtrack. For a children's game back in the early nineties, it breached some rather disconcerting territory.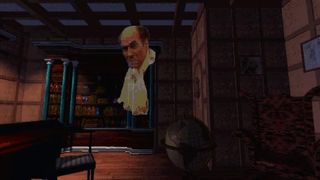 The 7th Guest: Pre-rendered 3D cut scenes, status as a "killer app" in the adventure game community, and plenty of hype, The 7th Guest is an eerie example of what could be accomplished with the early adoption of CD drives. While it's a fairly pedestrian story as far as ghost tales go, it's rife with strange puzzles, ghostly images, and a narrator who can't stand you if you screw up too many times.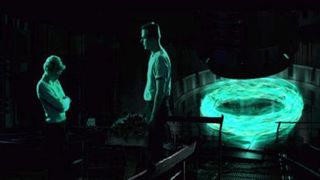 Phantasmagoria: A Puzzle of Flesh: For anyone who found Harvester appalling, the sequel to the original and great Phantasmagoria brought with it a slew of more violence and sexual content, running the gamut from force-feeding a woman animal entrails until she dies to plenty of other visceral scenes annotated by particularly bad acting. Famed developer Roberta Williams did it again, and brought all the pain the second time around.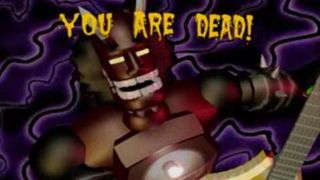 Total Distortion: Thought you were hot? Guess what! You're not. But you're not dead, you're just reading up on Total Distortion, one of the most metal games out there. In the Distortion Dimension, you battle Guitar Warriors in knock-down, drag-out guitar battles in order to become a successful rock star. Livin' large. With a big house and five cars.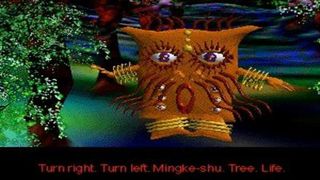 Eastern Mind: Lost Souls of Tong Nou: Eastern Mind is less of a game than an experience. Rin discovers his soul has been stolen by the titular island of Tong-Nou, and if he can't reclaim it he'll eventually wither away and die. After being given a temporary soul to last him just long enough to restore his own, Rin journeys to the island, which actually ends up being an enormous, disembodied human head.