Of all the VR painting apps around, Vermillion (opens in new tab) is the one we've got our eye on right now. It brings the joy of painting with realistic, analog colour mixing into VR games, and one artist has been taking full advantage of its features in Half-Life: Alyx.
Liz Edwards is a Senior Character Artist working on Apex Legends. Just recently, she's been diving into City 17 to create gorgeous oil paintings of the characters (opens in new tab) (via Mixed (opens in new tab)), and her surroundings. When used as an application overlay in VR games, this comprehensive oil painting sim is giving artists the tools to capture gorgeous gamescapes that are far beyond what a simple screenshot can accomplish.
Designed on a whim by Thomas van den Berge (support the creator (opens in new tab)) in under a week, Vermillion's beta overlay mode allows artists to whip out their easel in any Steam VR game they see fit, to have a go at painting in portrait or landscape, small-scale or humungous.
Not only does Vermillion simulate wet-on-wet paint techniques, it even includes an integrated web browser so you can look up the odd tutorial from the man, the meme, Mr. Bob Ross himself when you get stuck. Imagine, taking a break from the post-apocalyptic hellscape around you to paint some happy little clouds in a moment of pure, expressionist serenity.
Painting Russell's portrait inside Half-Life: Alyx using Vermillion ✨ pic.twitter.com/lBP4LgThTeFebruary 11, 2023
Virtual reality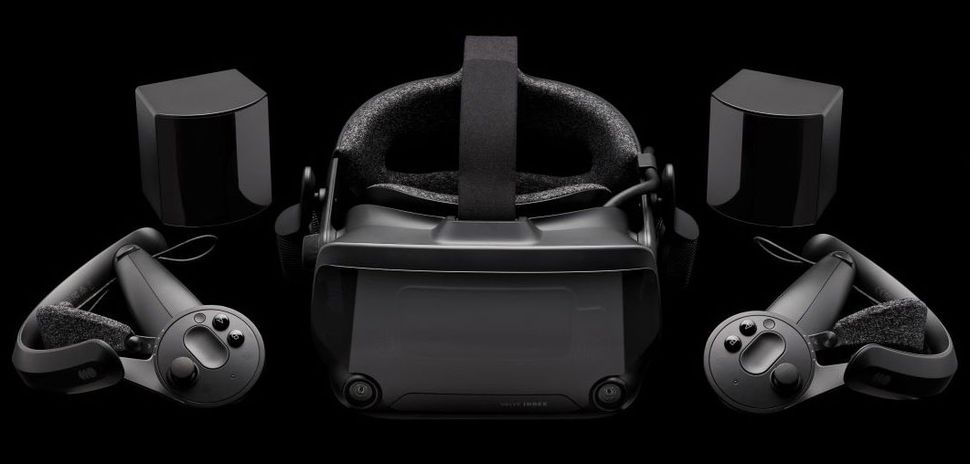 Best VR headset (opens in new tab): which kit should you choose?
Best graphics card (opens in new tab): you need serious GPU power for VR
Best gaming laptop (opens in new tab): don't get tied to your desktop in VR
As our Jeremy says, "It looks like a welcome break from guns, guns, guns." Though Liz's previous painterly exploits involved cracking out a Photoshop overlay in Fallout 4 and attempting to use a Wacom tablet in-game, while being constantly assaulted (opens in new tab). That went probably about as well as you'd think.
The base Vermillion application itself was released last year and allows you to paint happily in a variety of environments, and even in multiplayer. Yes, you can have your own wee virtual artists studio.
And now that studio can be in City 17 with Alyx, the cockpit of an X-Wing in Star Wars: Squadrons, or even in Rick Sanchez's garage... if that's somewhere you want to be. Don't forget there's always the VR version of Skyrim to dip into if you want to draw some potato-faces.
The beta overlay can be accessed through the launch options for the main Vermillion application (opens in new tab). Though as Tom notes, while the HTC Vive and Valve Index seem to run pretty smoothly, he's still looking into "how to keep the overlay from juddering on Quest".