Desperate for Netflix's The Witcher season 3 news? I don't blame you. Ever since the end of season 2, fans have been clamouring for information about season 3. Despite coronavirus delays, the next chapter of the Witcher has wrapped up filming and is confirmed to release next summer. This is also the last season we can expect to see Henry Cavill's rendition of Geralt, as Liam Hemsworth will replace him for Season 4.
Details are still a little thin on the ground about what—and who—we can expect to see in The Witcher season 3, but rumors abound. Let's take a look at everything we know so far.
The Witcher season 3 release date
When is The Witcher season 3 release date?
Filming for Season 3 finished in September, and with many Covid restrictions now lifted worldwide, we held hopes that we'd see a new season this year. However, at Netflix's Tudum live stream, the company revealed that The Witcher season 3 will release in summer 2023.
It's a relief that we finally have a concrete window to expect this season, because there have been a few production delays due to safety concerns. Previously, Netflix confirmed to the Hollywood Reporter (opens in new tab) that the season's production was paused by a coronavirus outbreak, supposedly with Henry Cavill himself testing positive. It's the third time that Covid-19 has led to a halt in the show's filming since 2020.
Season 3 of #TheWitcher has wrapped filming, and Henry Cavill left a nice message to the cast and crew ❤️ pic.twitter.com/i3PCwffFGcSeptember 11, 2022
The Witcher season 3 plot
What do we know about The Witcher season 3 plot?
In series 3, the story will be based on the plot of Time of Contempt, as told exclusively by Hissrich to TechRadar. (opens in new tab) Collider (opens in new tab) was also told that another big story from Blood of Elves is likely to be told in season 3, which separates the idea that Hissrich wants to do a book per season. Many of the novels feature short stories involving Geralt and co. at different times in their lives, so it makes sense to chop and change things to fit the series.
This major Blood of Elves plot could be the formation of the Scoia'tael—a coalition of sorts between the dwarves and elves—or who Rience's master is. We could also meet Shani, a medical student introduced in the books and The Witcher 3 DLC Hearts of Stone. What's certain is that we'll be hearing more from Philippa Eilhart and Dijkstra in Redania and Vilgefortz's real ambitions are likely to be revealed in Aretuza.
More from the Witcher world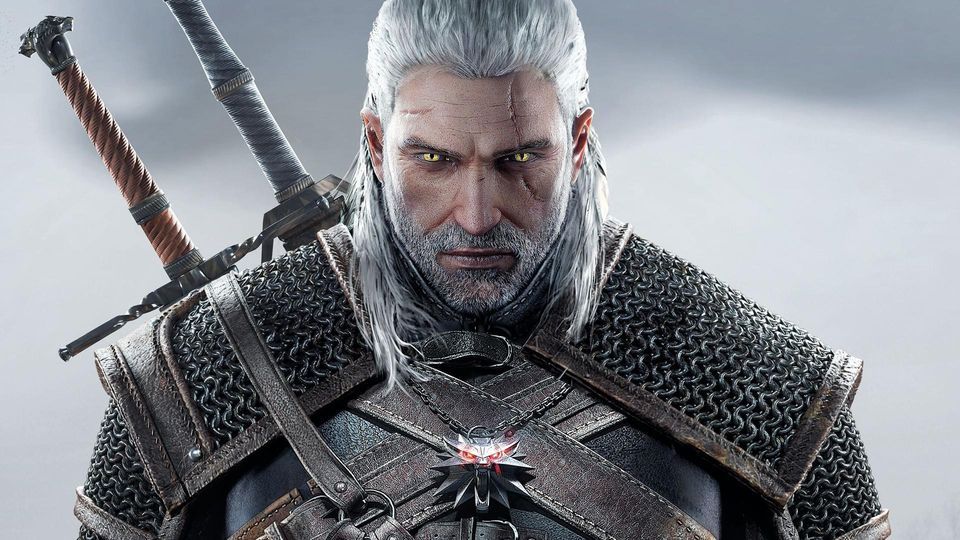 The Witcher 4: What we know
The Witcher season 3: Trailers and cast
Witcher 3 mods: Good hunting
The official The Witcher Twitter account (opens in new tab) revealed that once again, Geralt will be shuttling Ciri off for her protection and Yen thinks Aretuza is just the place. Unfortunately, another dangerous plot is afoot upon their arrival, with political corruption, betrayals and death everywhere. It wouldn't be The Witcher if there was a happy ending, would it?
If Hissrich remains true to Time of Content's plot, the story is about to get even more dark and violent than in previous seasons. As ever, Geralt will be faced with difficult choices to make and sides to choose, with remaining morally grey no longer an option. Ciri's powers continue to grow—both in impressiveness and danger—and more friends and foes than ever before will be hot on her tail, particularly now that her father was revealed to be Emperor Emhyr of Nilfgaard.
Fans of the show who found season 1's fluid timeline confusing will be glad to hear that season three will follow the lead of the second, with the show taking place across a shorter timescale and following a chronological order. Many of the cast, such as Cavill and Anya Chalotra, who plays Yennefer, want to stay as loyal to the books as possible so that their characters are represented properly.
Season 3 will be Henry Cavill's "heroic sendoff"
In November, we learned from Henry Cavill himself that he was departing the show after its third season, to be replaced by Thor sibling Liam Hemsworth. Despite the sad occasion for Cavill fans, there's still hope that his final episodes won't be a complete bummer. Showrunner Lauren Hissrich told Entertainment Weekly (opens in new tab) that season 3 would be a fittingly "heroic sendoff" for Cavill's Geralt era, saying that "Henry has given so much to the show and so we want to honor that appropriately."

It's difficult to know how much of season 3 was finished by the time it was clear that Cavill was outbound, and how much space that left for adjusting the plot to fit in any farewell moments. So while it might be safe to temper expectations, don't dismay: Cavill will be back on our screens to indulge in his fanboy passions in the future. We recently learned he'll be producing and starring in Warhammer 40,000 programming (opens in new tab) for Amazon Studios.
Future seasons of The Witcher
What do we know about future seasons of The Witcher?
Speaking with Collider, Hissrich confirmed that there's a plan to produce seven seasons of the show, though that depends on The Witcher being renewed after each season. This is your one warning not to cancel it, Netflix, or I'm going to be very upset.
We recently learned that Liam Hemsworth will be picking up the Witcher helm (opens in new tab) for season 4, so season 3 will be our last time seeing Cavill as Geralt. It's an odd switch up so late into the series, but hopefully it lands smoothly.
"As with the greatest of literary characters, I pass the torch with reverence for the time spent embodying Geralt and enthusiasm to see Liam's take on this most fascinating and nuanced of men." Cavill said in a post shared to Instagram (opens in new tab)"Liam, good sir, this character has such a wonderful depth to him, enjoy diving in and seeing what you can find."
Sadly, we don't have any trailers or official season 3 images yet but when we do, we'll be posting them here. In the meantime, there's The Witcher prequel Blood Origins to look forward to which should drop this year, as well as a Witcher cookbook (opens in new tab)which came out in October.
Season 1 and 2 recap
If you've forgotten the plot of the last two seasons, you can find the recaps of each episode below.
Season 1 recap
Season 2 recap
Season 3 cast list
Four new characters join The Witcher season 3
Netflix recently announced four new characters (opens in new tab) that will be appearing in The Witcher season 3 alongside their respective actors.
Robbie Amell as Galatin
Meng-er Zhang as Milva
Hugh Skinner as Prince Radovid
Christelle Elwin as Mistle
Milva in-particular is an exciting piece of casting, since fans of the books will know that this straight-speaking archer is one of the most important characters who didn't end up making her way into the games. Though the series has strayed from the books a fair bit, it's still likely that she'll play a big role. Though less important in the novels, Radovid also becomes a pretty big character in the games, particularly in Wild Hunt, so it'll be interesting to see what role he plays.

Witcher fansite Redanian Intelligence (opens in new tab) has also collected two sets of unconfirmed Witcher Season 3 castings (opens in new tab), but until these are verified by Netflix, it's probably safe to take them with a grain of salt.
The Witcher season 3 returning cast
It's unlikely that we'll see Vesemir and the other Witchers in season 3 as Geralt, Ciri and Yen leave Kaer Morhen, but we are likely to see some now-familiar characters like Eilhart, Rience and Francesca in the upcoming season. This list hasn't been confirmed yet but given the central characters in Time of Contempt, it's a good educated guess.
Henry Cavill as Geralt of Rivia
Freya Allen as Princess Cirilla of Cintra
Anya Chalotra as Yennefer of Vengerberg
Anna Shaffer as Triss Merigold
Joey Batey as Jaskier
Eamon Farren as Cahir
Mimî M. Khayisa as Fringilla Vigo
MyAnna Buring as Tissaia de Vries
Mahesh Jadu as Vilgefortz
Chris Fulton as Rience
Aisha Fabienne Ross as Lydia van Bredevoort
Tom Canton as Filavandrel
Mecia Simson as Francesca Findabair
Royce Pierreson as Istredd
Cassie Clare as Philippa Eilhart
Graham McTavish as Sigismund Dijkstra
Ed Birch as King Vizimir of Redania
Lars Mikkelsen as Stregobor
Terence Maynard as Artorius Vigo
Wilson Mbomio as Dara
Bart Edwards as Duny/ Emperor Emhyr/ The White Flame of Nilfgaard
Adjoa Andoh as Nenneke
Simon Callow as Codringher
Liz Carr as Fenn
Kaine Zajaz as Gage
Sam Hazeldine as Eredin, the King of the Wild Hunt
Jim Sturgeon as Aplegatt
Redanian Intelligence (opens in new tab) also thinks it's likely that Netflix has another villain named The Professor, but this hasn't been confirmed yet, either, so watch this space. Additionally, they've shared an unconfirmed report that Rience will be recast in Season 3 (opens in new tab), being played by actor Sam Woolf instead of Season 2's Chris Fulton.
Filming is taking place in Longcross Studios in the UK and in locations in Italy, Slovenia and Croatia, which suggests that we'll be visiting several areas in the world of the Witcher, making this cast list even more likely.
And that's it! If you need more Witcher content in your life, The Witcher 3 next-gen update should be coming soon, seemingly complete with new quests from the show, as well as updates for both DLCs.