F1 driver for Williams Racing and apparent Call of Duty player Alex Albon recently described what it's like to drive an F1 car using an example most of us will understand well: aim sensitivity in Call of Duty.
Albon wrote about his career and struggles as an F1 driver in a blog post on The Players' Tribune (opens in new tab). Most of the post focused on his time as the number two driver at Red Bull and his inability to feel comfortable in a race car designed around his teammate and current F1 champion, Max Verstappen (who has a sim racing rig inside his private jet).
"This isn't to throw shade at anyone at Red Bull Racing or Max or anything, honestly. But the car is set up in a unique way that is built around the lead driver, and that's Max," wrote Albon.
The driver said that he's no stranger to cars with a lot of front-end sensitivity and preferred it, but that the Red Bull car was different. "There was so much nose on the thing that if you blew on the wheel, the car would turn," Albon wrote. "If you play Call of Duty or a game like that, turn your sensitivity up to the highest it will go. That's what it's like to drive that car."
Race on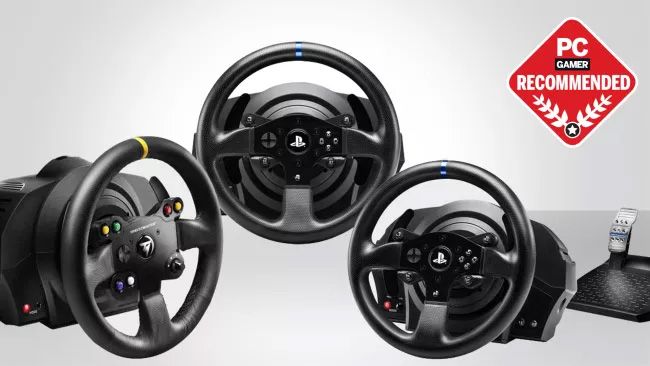 Best PC racing wheels (opens in new tab): perfect for any circuit.
Best VR headset (opens in new tab): which set is right for trackdays?
We all know what it's like to play a first-person game with the mouse sensitivity cranked up, and I can only imagine what it would be like to drive a racecar that can hit a speed of 231 mph with that much steering sensitivity. This would explain some of the nasty crashes (opens in new tab) we saw from Albon in 2020 in that Red Bull.
He's not complaining, though. Albon said that he "completely" understands why the car had to be that way. "Max was, at the time, a future world champion," he wrote. "It was clear for all to see. So, of course, you're going to build your car how he likes."
Albon ended seventh on points in the World Drivers' Championship that season and then was demoted to a reserve driver for Red Bull in 2021, losing his seat to Sergio Pérez. Albon joined Willams Racing in 2022, finished 19th in the standings, and is awaiting the start of the new F1 season, with its opening race beginning March 5 at the Bahrain GP.