Honestly, it's one of the best jobs in the world. I know I'm probably biased, but the chance to spend your days testing the latest PC gaming hardware and then getting to write about it for a dedicated audience of millions of like-minded enthusiasts... well, it was always a dream of mine.
And if that sounds like a career you'd want to pursue, then we want to hear from you. We're recruiting for a new member of the dedicated PC Gamer Hardware team as a remote role within the US. That's right, you get to stay at home. Or the coffee shop. Or, y'know, anywhere you can setup a test rig and benchmark hardware all day long.
You'll be able to work to deadlines, and will be tackling news, attend events, write reviews, features, opinion pieces, buying guides, and cover deals. So I'm looking for someone with a talent for writing and a passion for PC gaming hardware.
Check out the full listing at Workable to apply.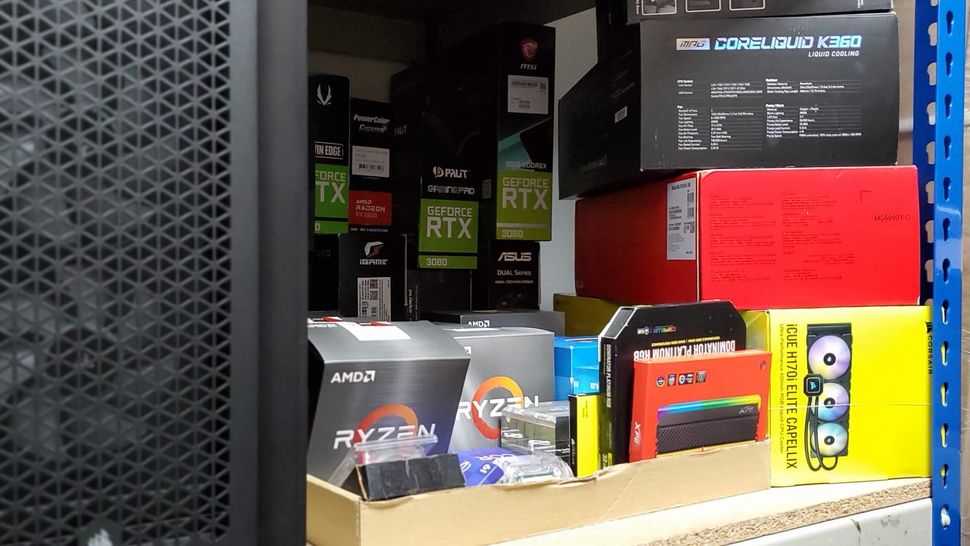 Experience that will put you ahead of the curve…
Excellent knowledge of the PC gaming hardware sector
Ability to explain complex subjects with clarity
An understanding of SEO
You know where to find great deals or compare prices
What's in it for you…
We have a number of awesome perks available to our staff. We offer huge opportunities to learn and develop, whether through professional qualifications, exposure to incredible business projects or informal lunch & learns, hosted by your colleagues. We have a fantastic culture where we really do care about our people and want everyone to succeed. Varied roles mean you're not pigeonholed into one finite area but get the opportunity to develop a wide range of skills and experience.
Additional benefits include health Insurance; ranging from medical to dental and even vision care, and 401k match.
And to top it all off, not only do we offer unlimited holiday because we trust you to manage your workload and time, but we also offer a share in our success whereby every colleague is eligible to join our profit pool bonus scheme—if Future hits their performance targets all colleagues may receive a bonus.
We promote diversity and inclusion not just in our recruitment processes, but everything we do. We're an equal opportunity employer and we will continue to ensure our recruitment process is free of bias and our workplaces are inclusive, positive, free of discrimination and respecting of all backgrounds and beliefs.
Please note, the salary range for this position is $57,000 - $62,000.
This is a position covered under a collective bargaining agreement between Future US, Inc. and the Writers Guild of America East.