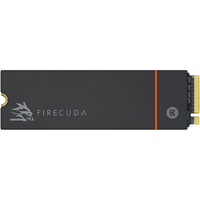 Seagate FireCuda 530 | 2TB | NVMe | 7,300MB/s read | 6,900MB/s write | $269.99 $164.99 at B&H Photo Video (save $105)
The 2TB version is the one to go for; it gives you the highest straight performance and astounding endurance (check out our review). This is the version with the gorgeous EKWB heatsink for just $15 more than the no-heatsink sale price, assuming it's in stock.
B&H has a wildly good deal on one of our favorite all-time NVMe SSDs, which you can pick up right now for only $165. The timing couldn't be better if you're looking for an easy but meaningful upgrade to your gaming PC before you commit the next 300 hours of your life to Baldur's Gate 3, a game that requires an SSD and at least 150GB of available storage to meet its rather beefy minimum requirements.

The 2TB version of the drive usually costs $270, but right now, it's over $100 off, making it an absolute steal and an easy recommendation.
When we reviewed the FireCuda 530, we praised its remarkable performance and unrivaled reliability, positioning it as the leading choice for premium memory storage. The only drawback we found was the absence of AES 256-bit encryption and its steep price tag.

With read and write speeds reaching an impressive 7,300MB/s and 6,900MB/s, respectively, the FireCuda 530 was one of the best NVMe SSDs last year before it was knocked off the list by the impressive WD Black SN850X—which we also spotted on sale earlier this week.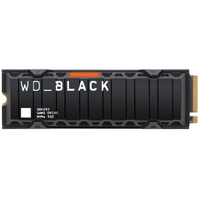 WD Black SN850X (with heatsink) | 2TB | NVMe | PCIe 4.0 | 7,300MB/s read | 6,300MB/s write | $309.99 $124.99 at Amazon (save $20)
This is our favorite SSD for gaming right now. Unlike the cheaper SN770, the SN850X encapsulates the best that PCIe 4.0 offers in terms of performance. That makes it a great fit for a boot drive with space to spare for your game library, and at this price, we're happy to pay the premium for its higher speed.
For those with more disposable income and an insatiable need for storage, the 4TB FireCuda 530 is also on sale for $379, nearly half its usual price. However, if you're looking for the best value, the math suggests purchasing a couple of 2TB 530s would be more cost-effective.
Regardless of the size you choose, all versions of the FireCuda 530 come equipped with an integrated heatsink to ensure optimal cooling performance. Just be sure your motherboard has enough M.2 slots to accommodate them.