Watch the Nvidia GeForce RTX: Game On Special Broadcast Event with us - live updates
Nvidia will unveil its latest product updates at 9am PST today, January 12.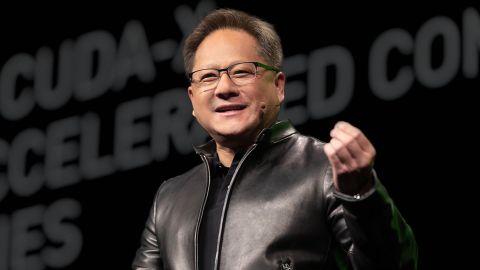 If you're just joining us, you've managed to make it in time to watch Nvidia's GeForce RTX: Game On Special Broadcast Event as it happens... with the PC Gamer commentary! We'll be outlining all the latest product announcements from the show, so stick on this page for the latest.
If you're only just catching up with the world of CES 2021 and the biggest events for gamers, then here's what to expect from Nvidia's event and how to watch it live. (opens in new tab) For the most part, Nvidia is expected to talk about mobile gaming, i.e. RTX 30-series gaming laptops with the very latest Ampere GPUs. Beyond that, there's a good chance of an RTX 3060 12GB graphics card announcement. Exciting stuff.
So stick with us, grab your popcorn, and stay tuned for the latest from the green team's senior VP of GeForce, Jeff Fischer.
Refresh
Want to set the mood? Here's Nvidia's sizzle reel for the show.
Hey, it's Jorge! AMD just wrapped up its CES 2021 Keynote (thanks, Katie!), and we are just a few minutes away from seeing what sort of ray-traced hijinks the folks at Nvidia have in store for us.
Nice to see our Game of the Year getting some RTX love.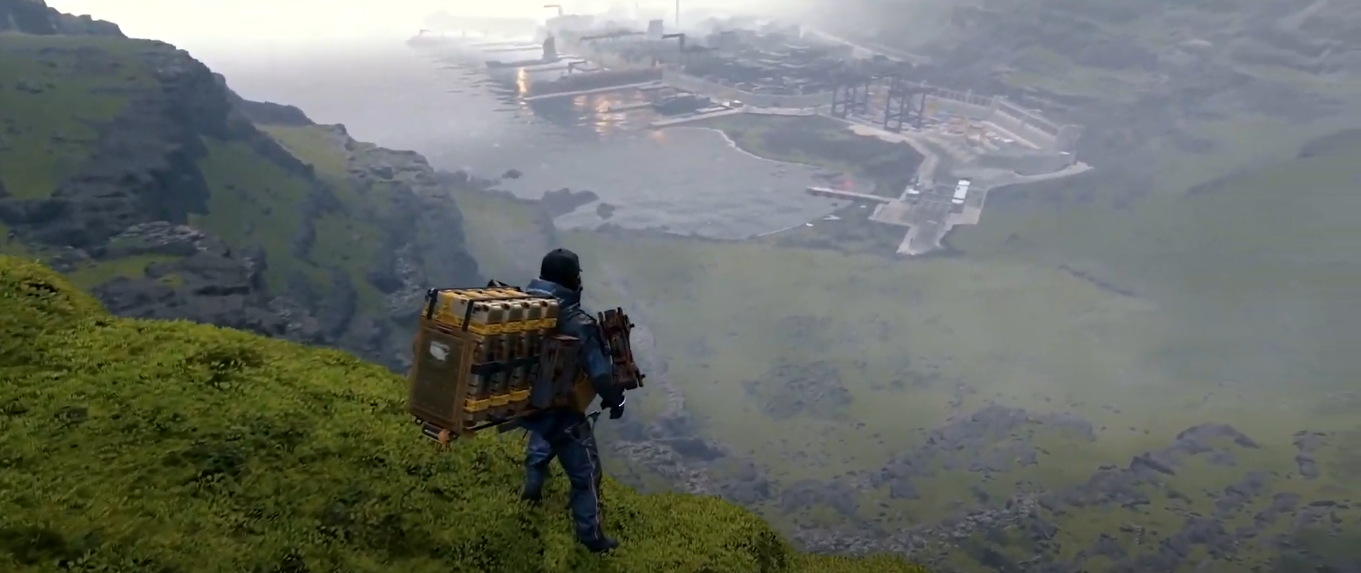 Our boy Jeff Fisher live from his not-kitchen break.
"We know these products have been hard to find, I want to thank you for your patience as we continue to work hard to keep up."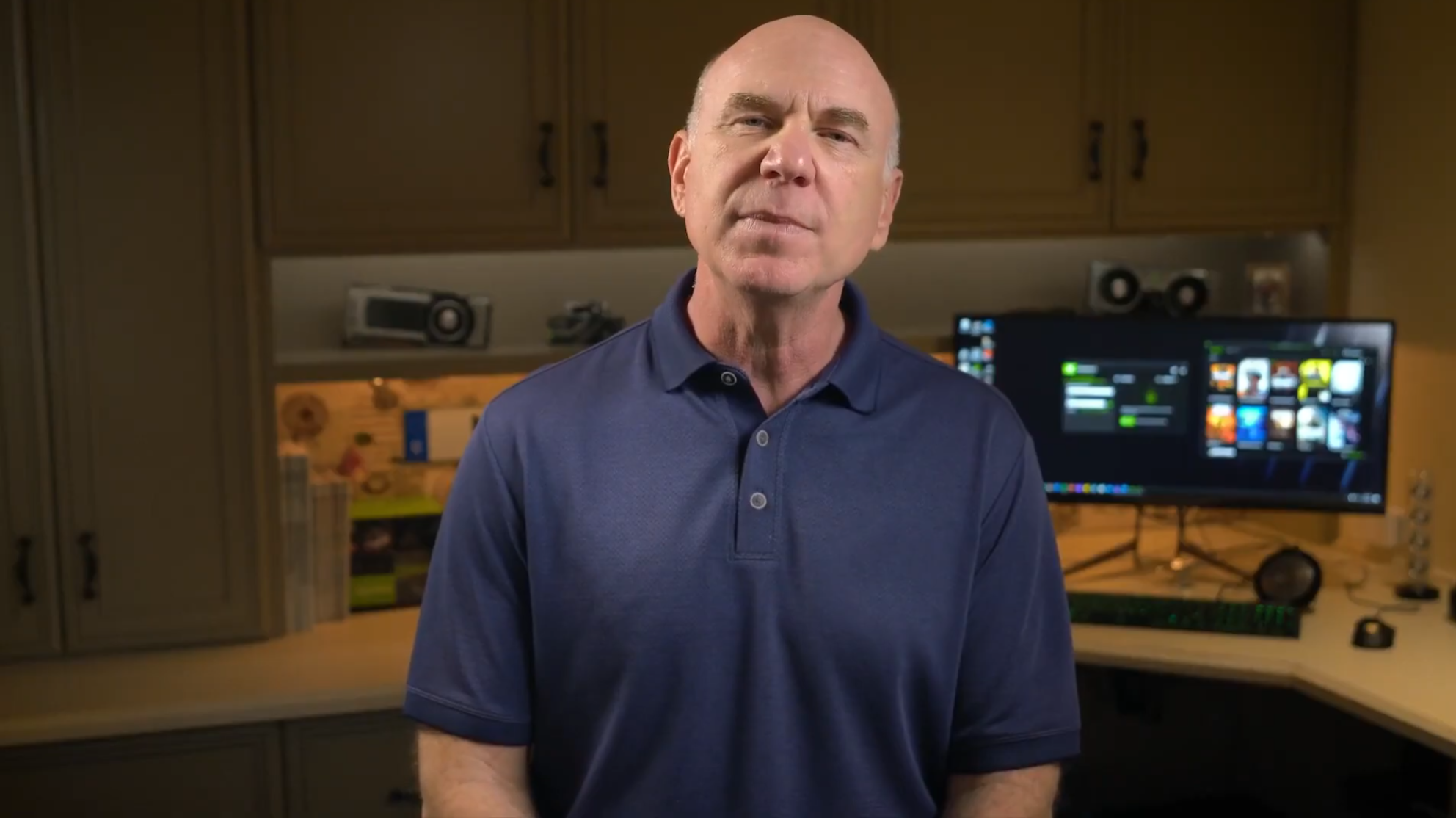 DLSS support coming to Call of Duty: Warzone and Outriders.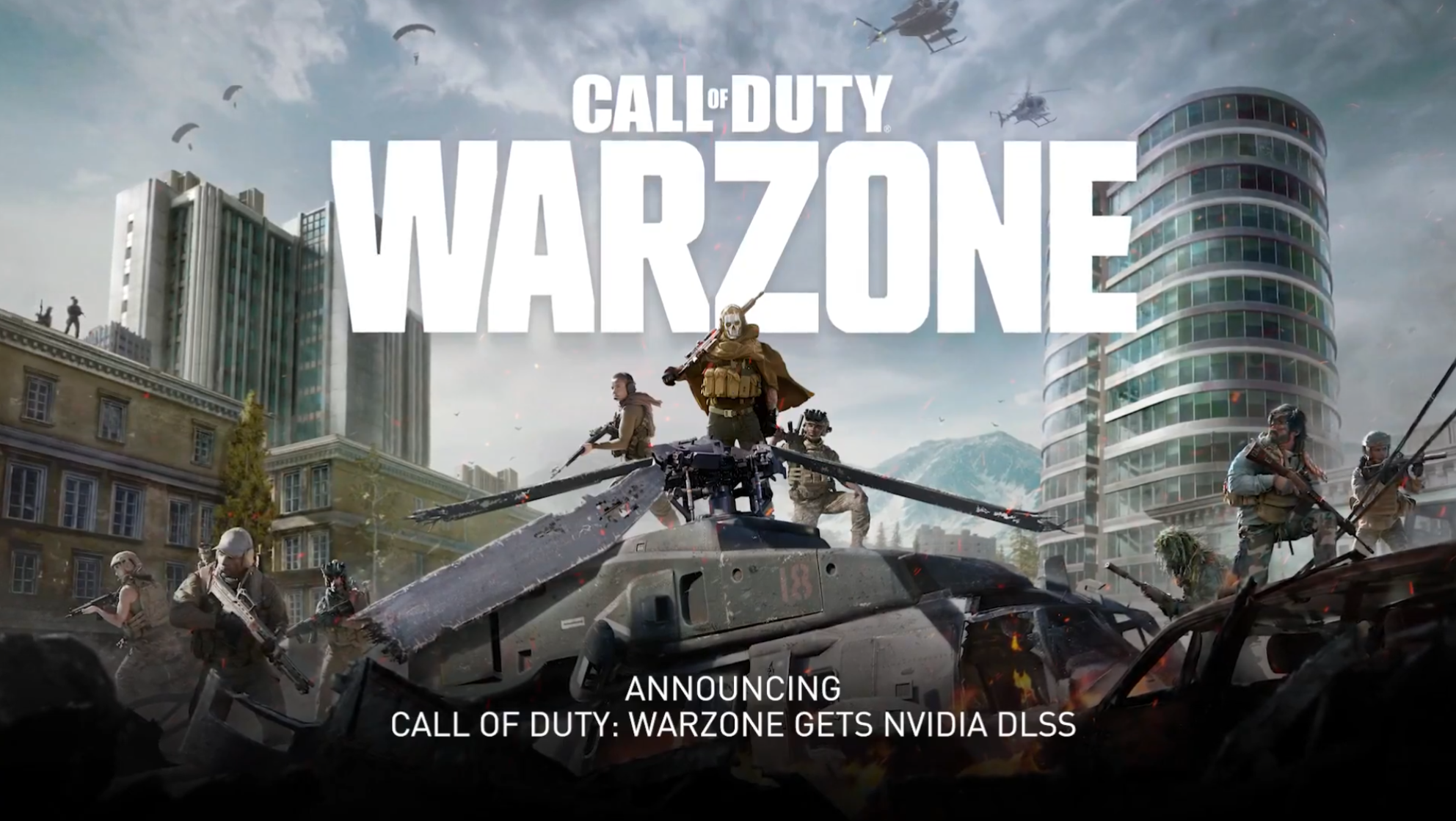 Ray- tracing and DLSS support coming to the wildly creepy Five Night at Freddy's Security Breach.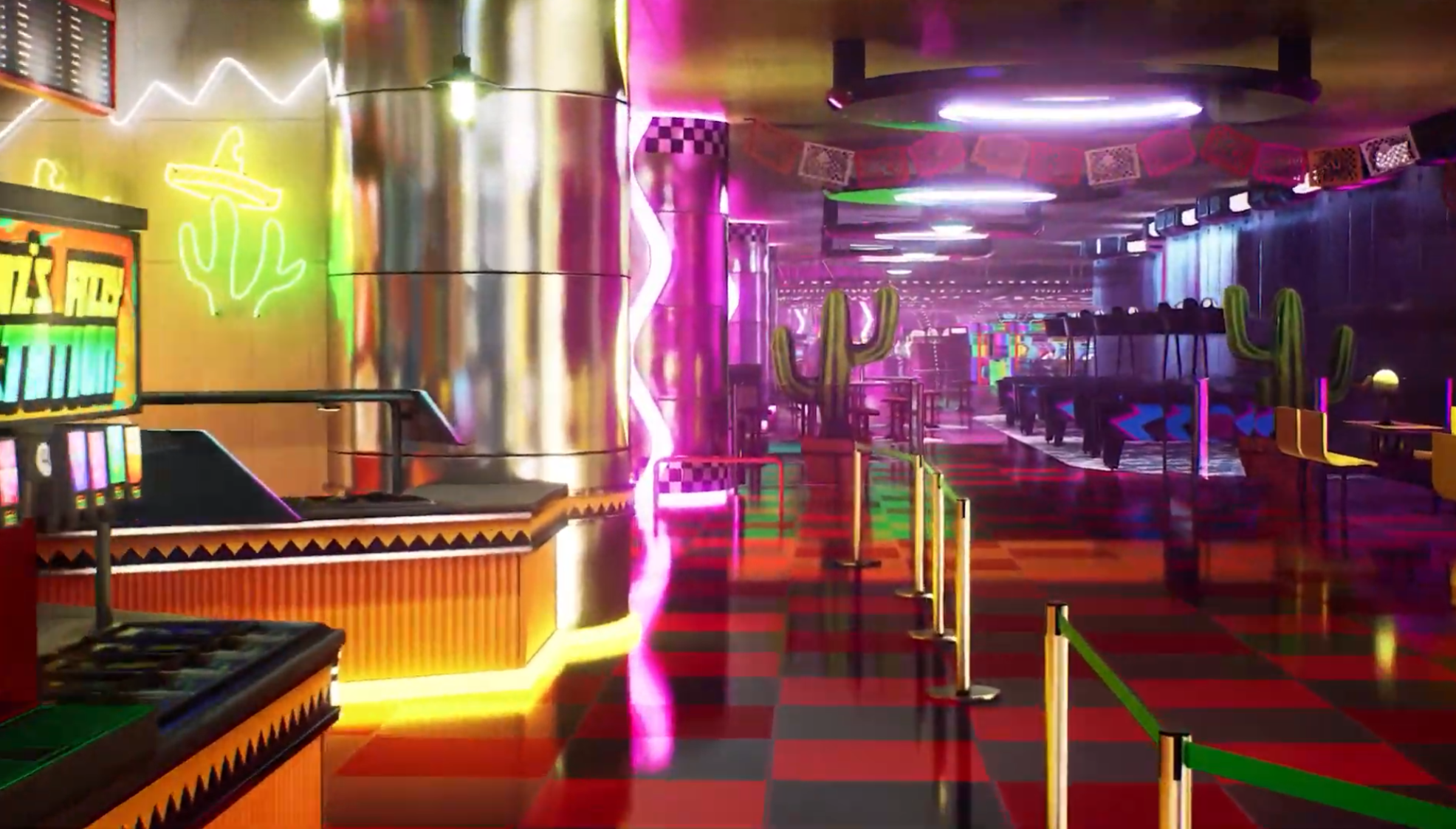 F.I.S.T a game about animals with large mechanical fists it seems.
Reflex Latency Analyzer coming to more gaming monitors.
Geforce RTX 3060! Starting $329. Twice the performance of the RTX 1060!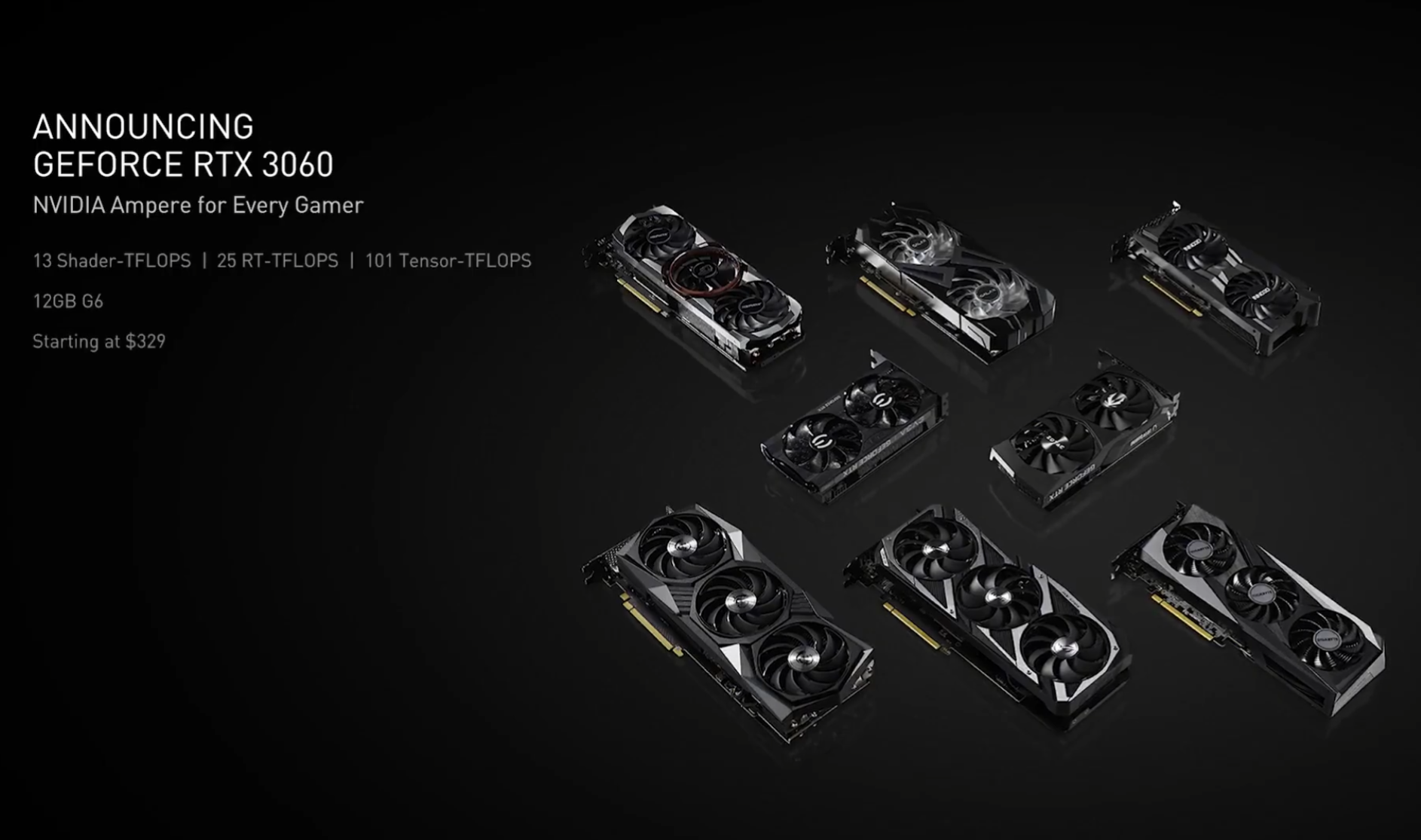 Live shot of the Youtube chat as the RTX 3060 is announced.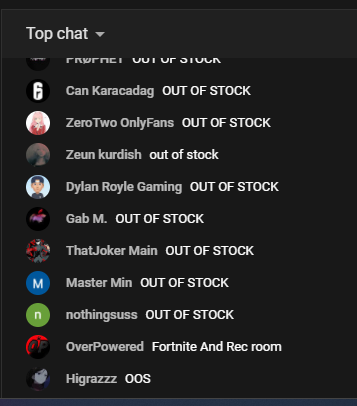 Next-generation Geforce RTX 3060 gaming laptops revealed, 30% faster than the Playstation 5.
*SHOTS FIRED*
Image 1 of 4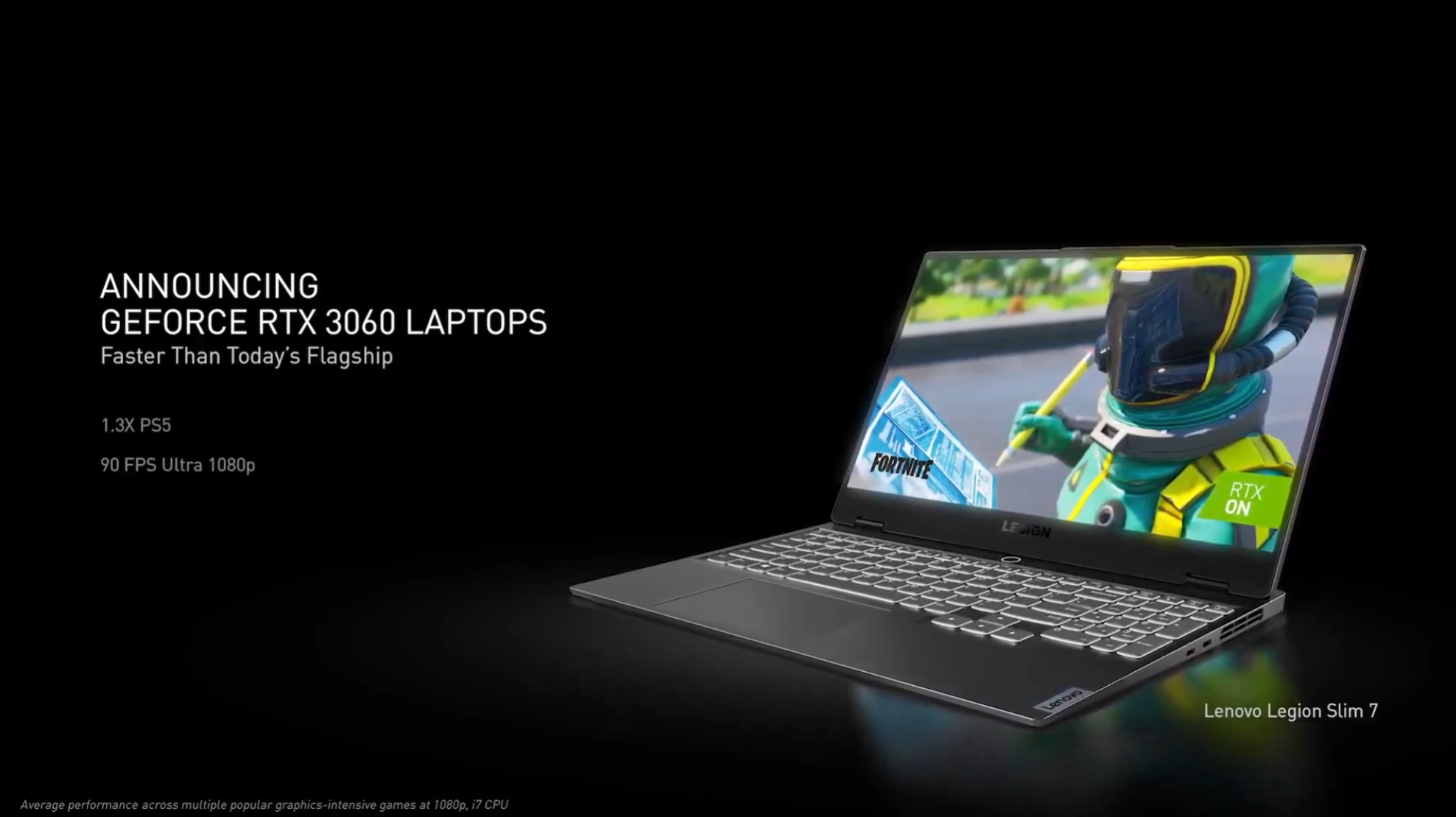 Image 2 of 4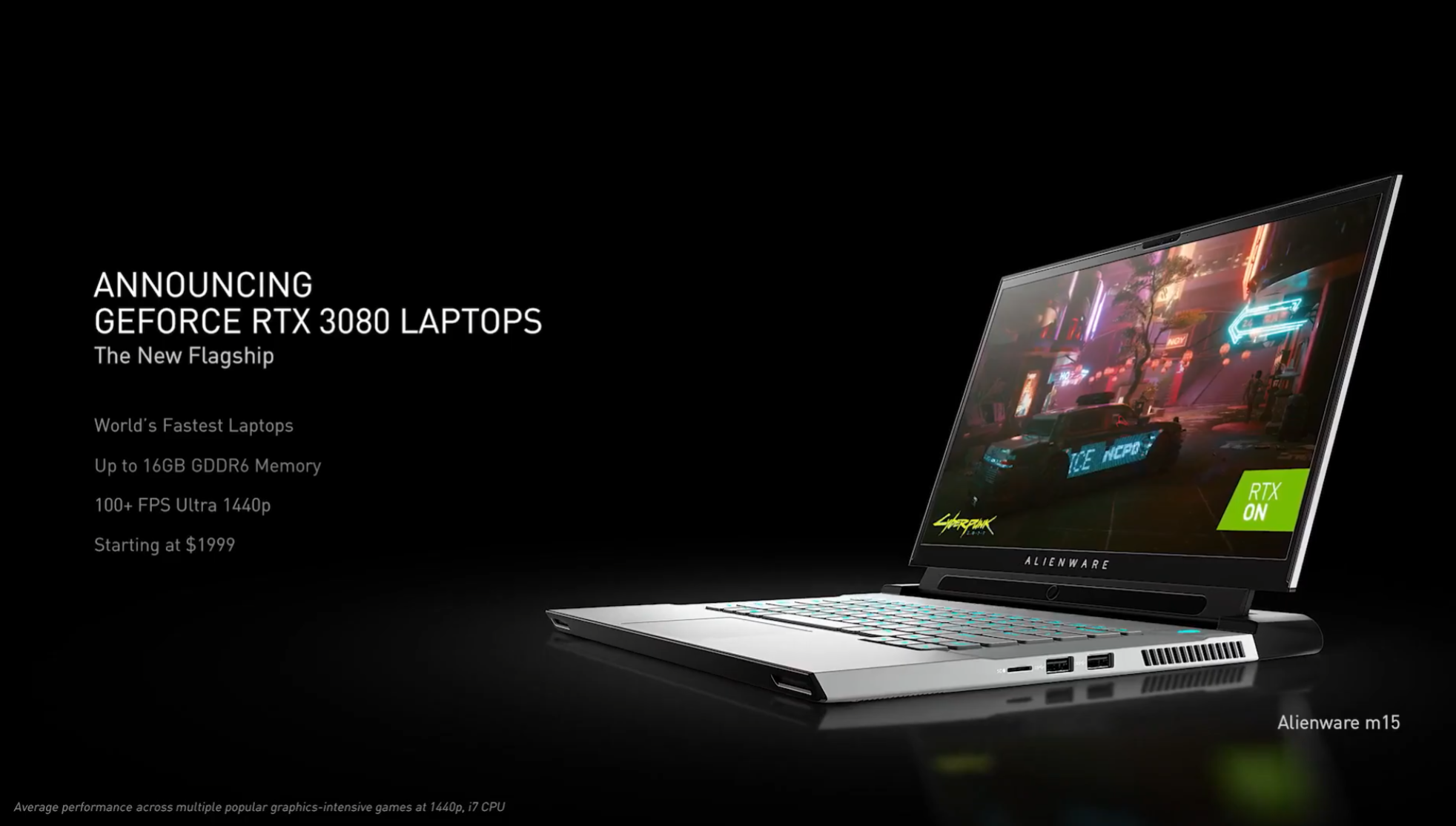 Image 3 of 4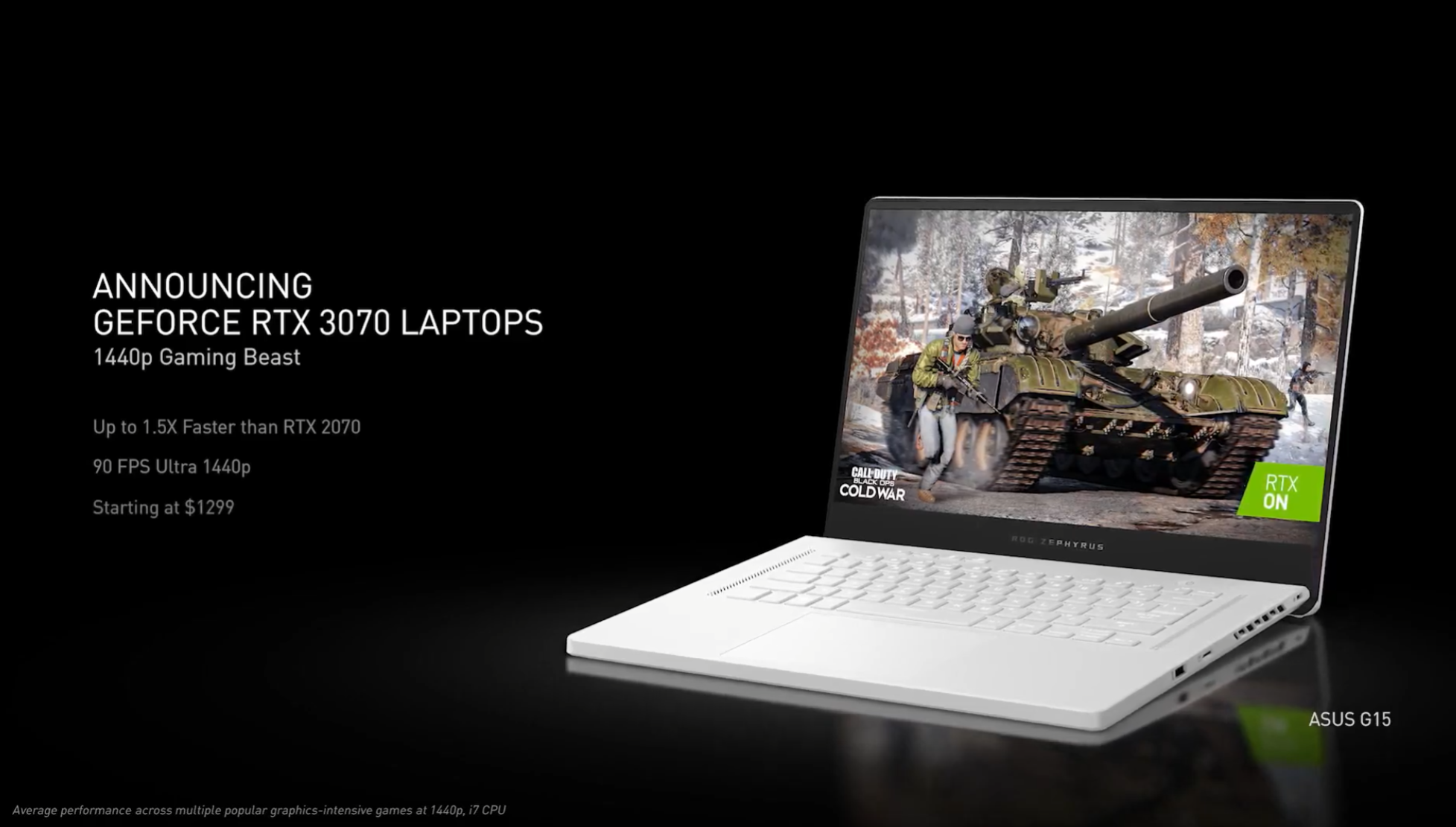 Image 4 of 4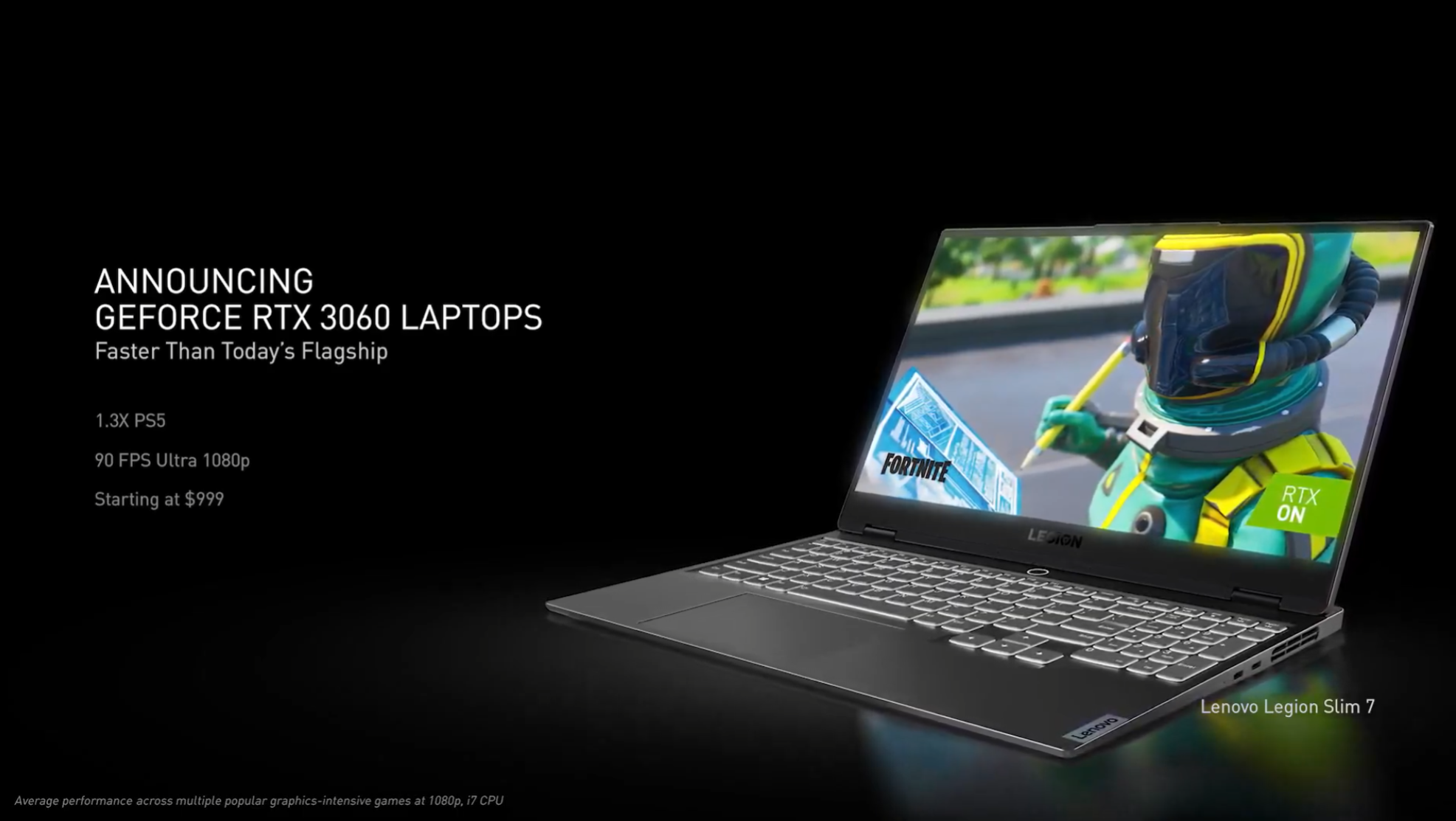 These laptops will feature Dynamic Boost 2.0 which uses A.I. to shift power from the CPU to the GPU and GPU memory, managing power on a per-frame basis. Whisper mode 2.0 also gets a revamp to give better acoustic control. Resizable Bar allows the games to access the entire GPU memory. DLSS on laptops can manage up to double the frame and more efficient battery life.
Geforce RTX 3070 laptops (1.5X faster than RTX 2070) can hit up to 90 FPS at 1440p on Ultra settings. Starting at $1299.
RTX 3080 laptops can hit over 100+ FPS at 1440p, Ultra.
Half of the upcoming RTX 30-series laptops with support 240+ refresh rates.
Rendering 8K HDR Raw footage is up to 5X faster on Ampere-powered Studio laptops.
January 26th is when we will start seeing the first onslaught of RTX 30-series laptops from all the big OEMs with prices starting at $999.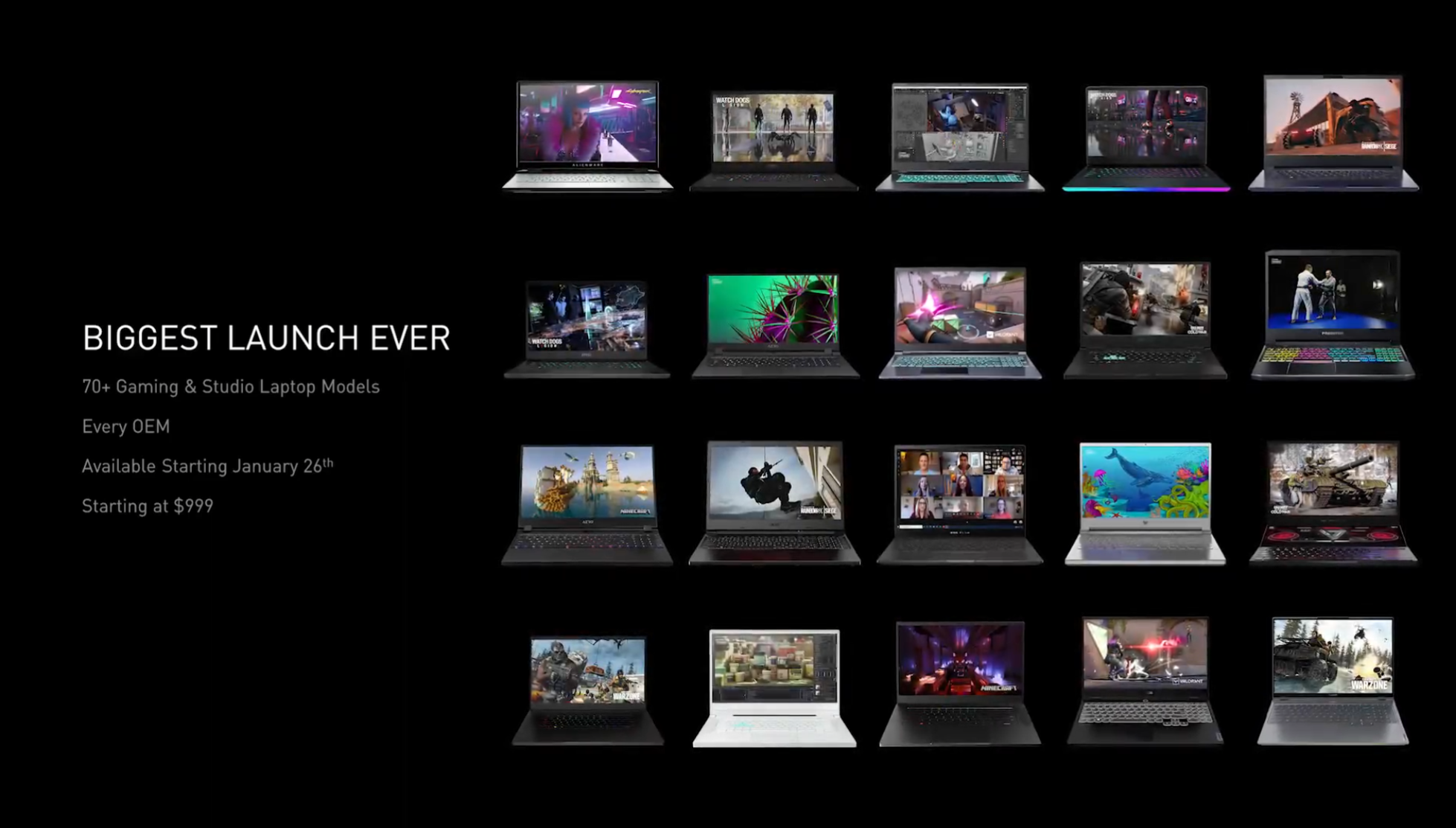 Of course, Jeff wasn't going to let us go just like that. The show ends with Microsoft Flight Simulator running on an intense Logitech G Flight Gear cockpit system with the new GTX 3080 Razer Blade Laptop doing the heavy lifting.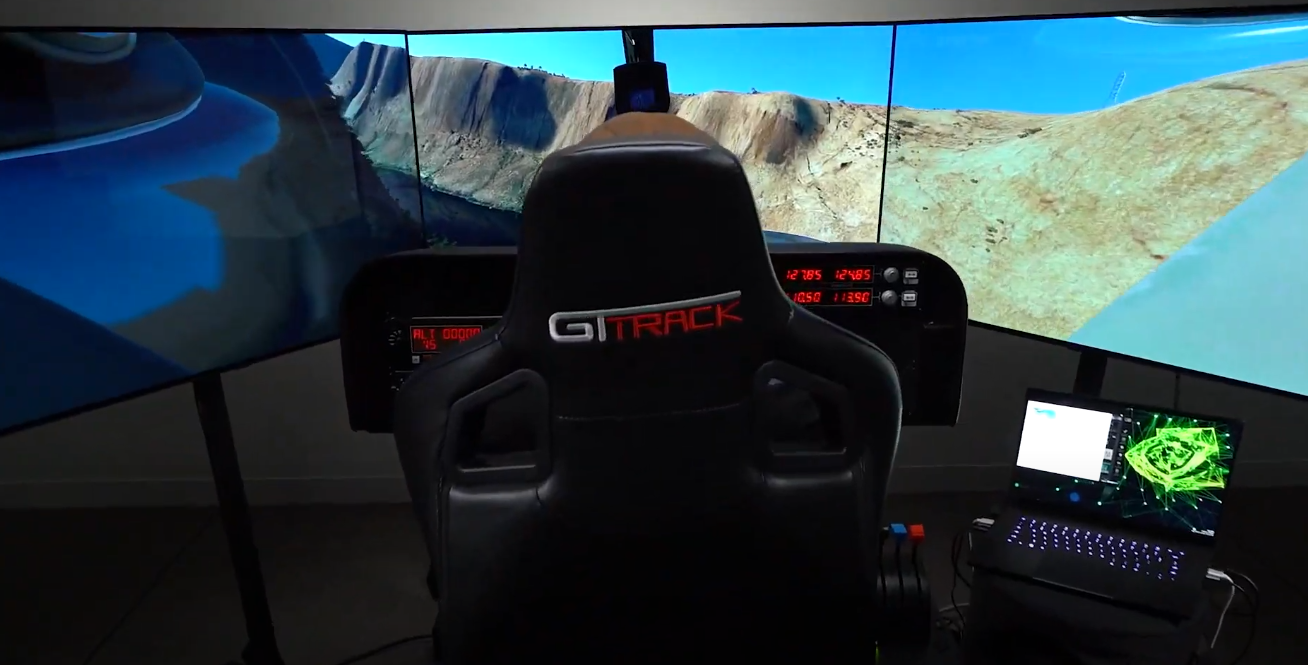 So to recap:
GeForce RTX 3060 announced at $329, coming Feb.
DLSS Support coming to COD Warzone and Outriders
Ray tracing + NVIDIA DLSS is coming to Five Nights at Freddy's: Security Breach and F.I.S.T. *chuckle*
NVIDIA Reflex support is coming to Rainbow Six Siege and Overwatch
Reflex Latency Analyzer support coming to a bunch of upcoming gaming monitors
A whole lot of RTX 30-series gaming laptops coming at the end of the month
Well, that was an exhausting news filled presentation. Be sure to check out the rest our of CES 2021 hardware coverage throughout the week for the latest and greatest.
Later gators.
Sign up to get the best content of the week, and great gaming deals, as picked by the editors.
Thank you for signing up to PC Gamer. You will receive a verification email shortly.
There was a problem. Please refresh the page and try again.