AMD CES 2021 Keynote - live updates
Covering all the AMD announcements as they happen.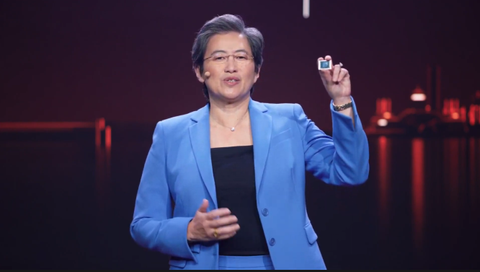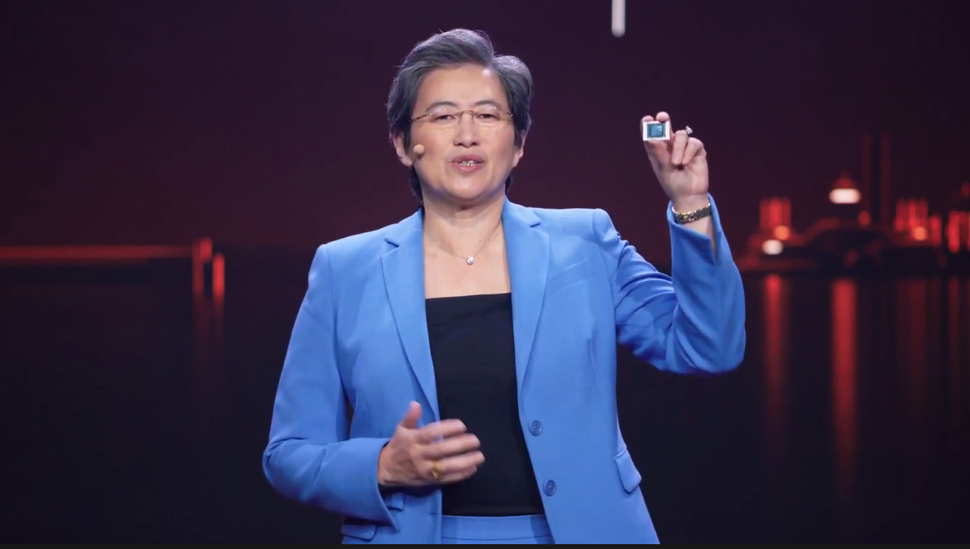 CES 2021 has fully kicked into gear now, politely showing 2020 the door with an exciting intro into the innovative landscape before us. For this years show, we've not had a chance to go up and press buttons, or even get Vegas-drunk after the show, which is a bit of a bummer. Still, we've seen (if only digitally) a host of gaming tech goodies have already surfaced, and there are plenty more on the way.
Last night Intel brought us a preview of its 11th Gen Rocket Lake chips, launched its new 35W Tiger Lake-H processors to encourage a new breed of Ultraportable H35 laptops, and gave a sneak peak at Alder Lake actually powered on.
And with Nvidia's keynote event just around the corner, AMD has some stiff competition on both the CPU and GPU fronts.
But now's the time for the red team to shine. AMD's President and CEO, Dr. Lisa Su, is talking "new high-performance computing and graphics solutions" this year, with a promise to "push the envelope on performance". Sounds great, right? Well, you can keep an eye on just how far the envelope has been pushed just below.
You can also watch the AMD keynote livestream here along with us, but if you just want the bite-sized analysis of the key announcements, look no further.
Refresh
Time to get excited. In just a few moments we'll be getting the scoop on what Lisa Su, AMD's President and CEO has up her sleeve. Here's how to watch.
From AMD's CPU corner, we're expecting a potentially 'confusing mix of architectures' for its Ryzen 5000-series mobile chips, which are likely to come sporting a blend of Zen 3 and Zen 2 architectures.
I'm ready. Perhaps we'll get some nice surprises from the red team, this year. Maybe AMD will finally have something to say about the recent stock issues, a subject on which it's stayed pretty quiet so far.
Lisa Su, you've changed your hair...
So much cringe. 'This is where the future starts' apparently... now.
No, now.
Now?
AMD is helping lift the limitations of computing with machine learning algorithms, to ease the burdens of COVID-19 research. 'We're all in this together.'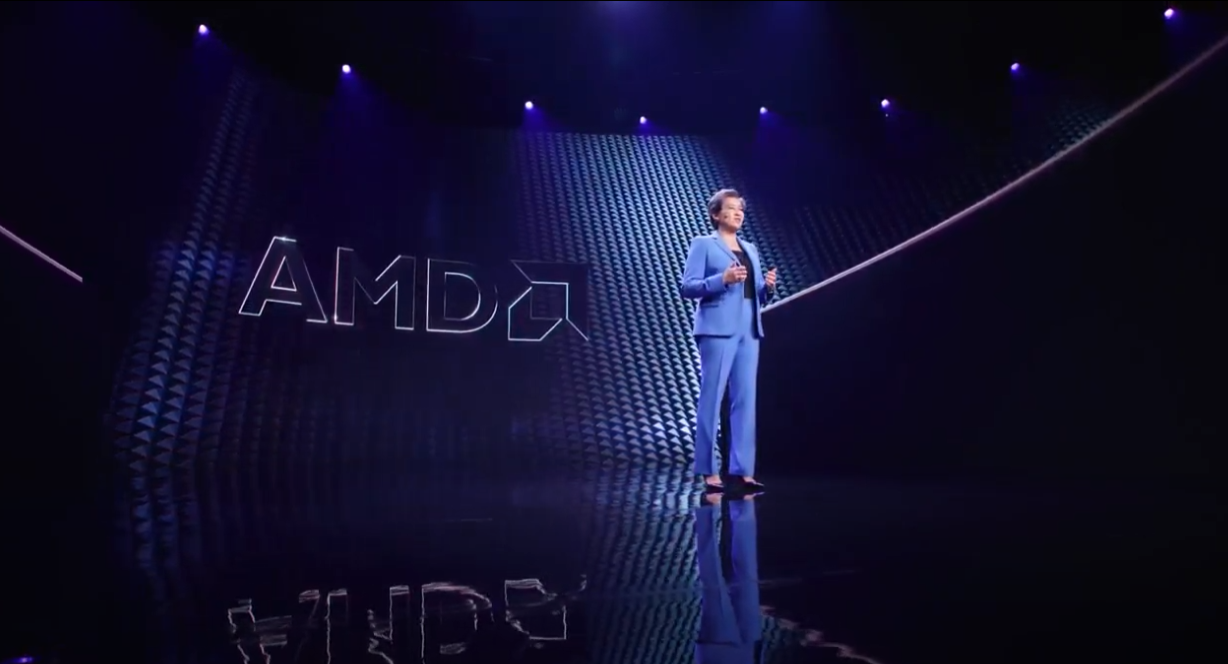 This guy's pad is really nice. Or is it 3D rendered? We can't tell.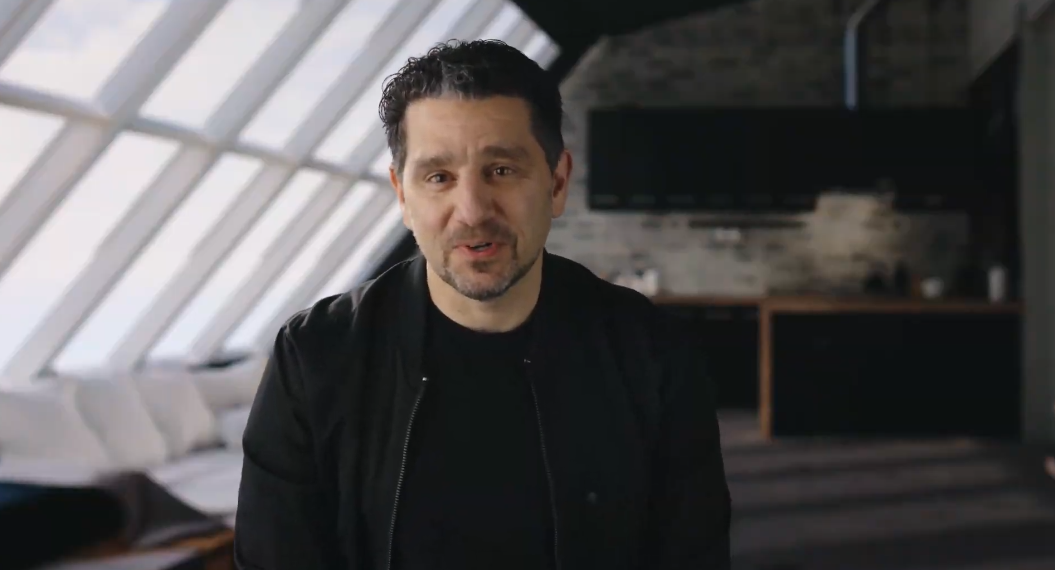 Here comes Zen 3. Get some super single-threaded performance up in here.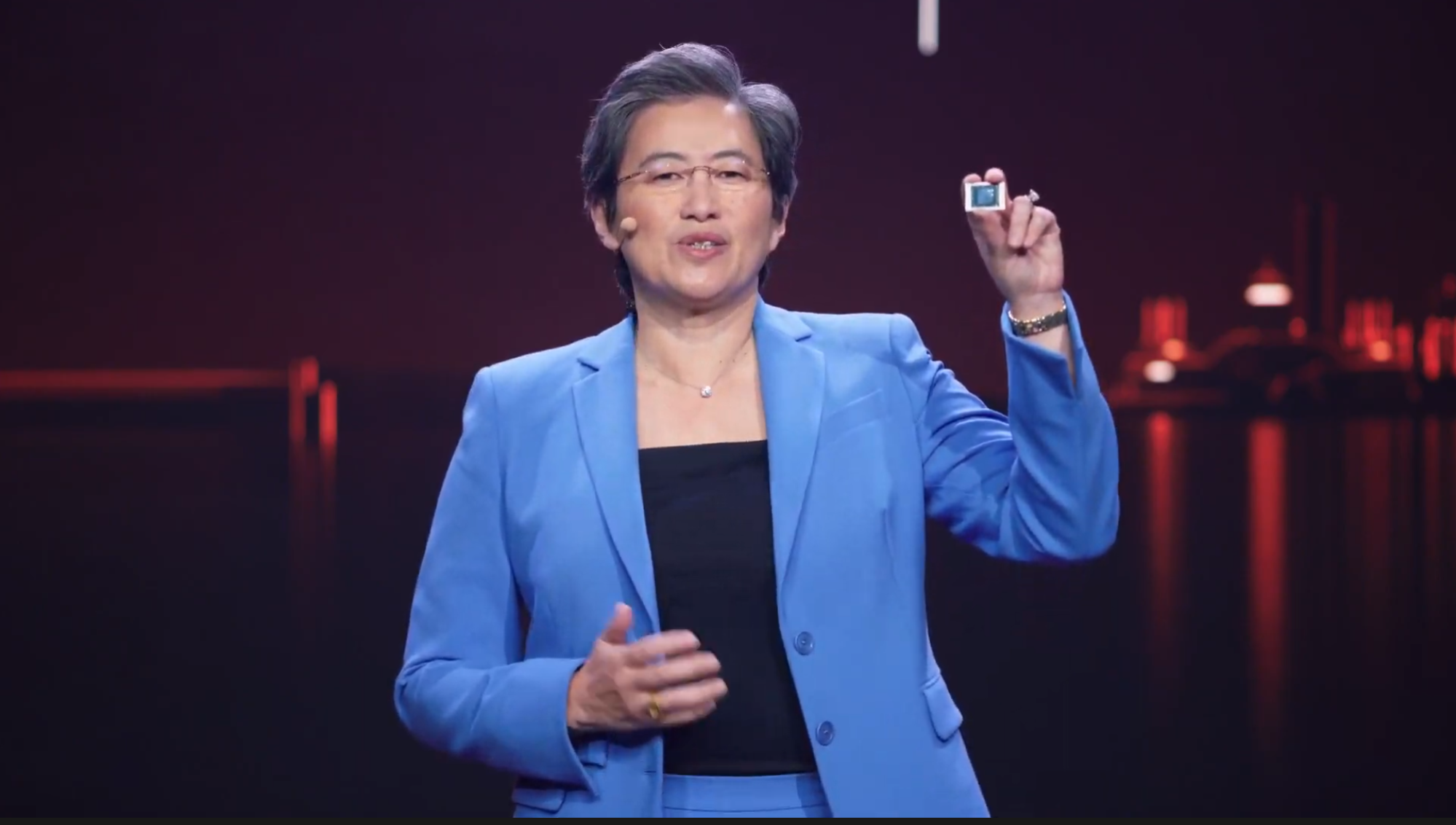 Can we trust the numbers? Look's like AMD think the Ryzen 5000s can beat Intel's 11th Gen Rocket Lake chips.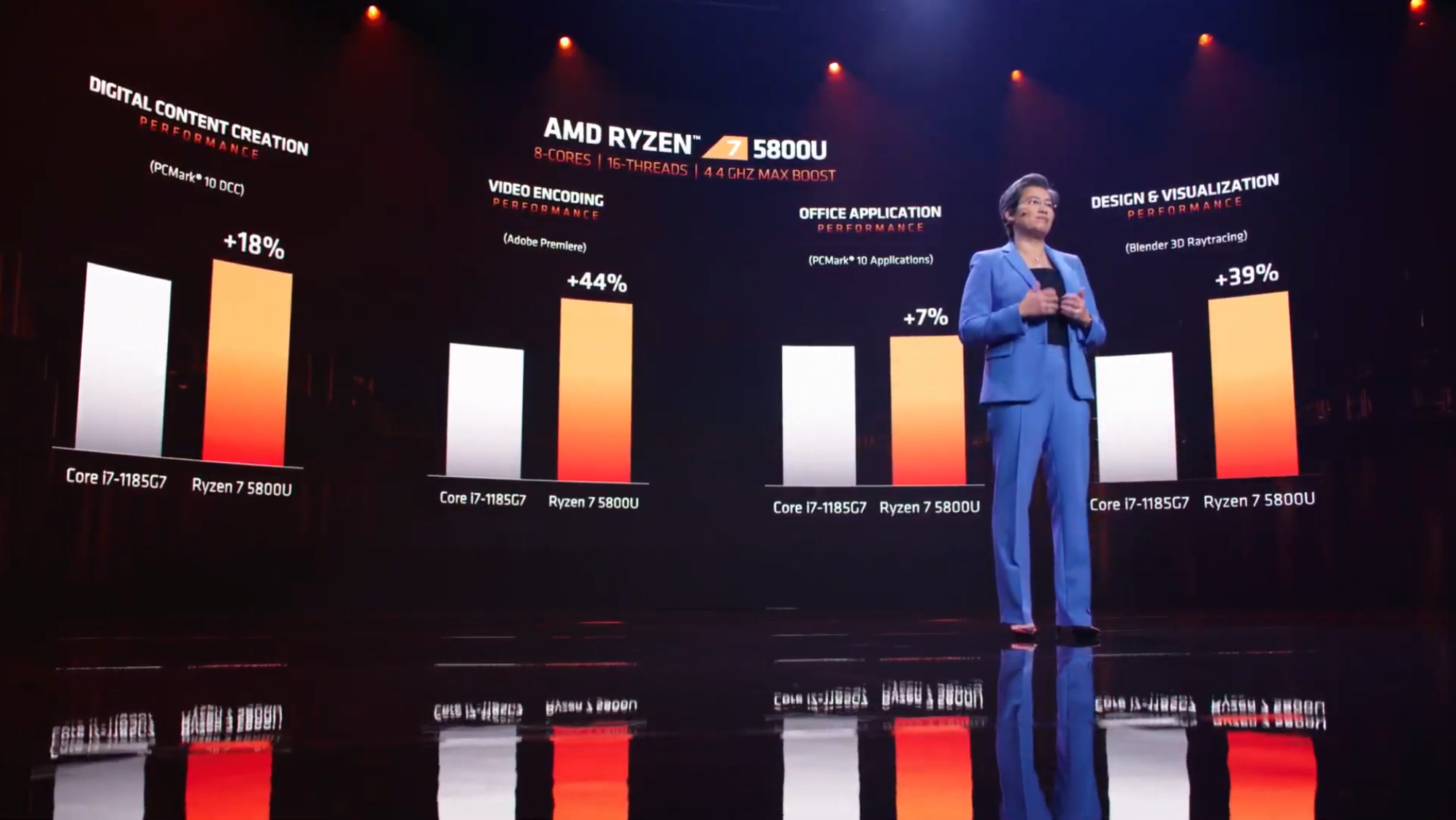 The Ryzen 5800U: AMD's best ultra thin notebook processor. 8 cores, 16 threads and up to 4.4 GHz boost. Tasty. But how long will the battery last, really? Not 17.5 hrs, surely.
The 5900H X running Horizon Zero Dawn at 100fps? Unbelievable.
Benchmarks are looking pretty nice on the CPU side.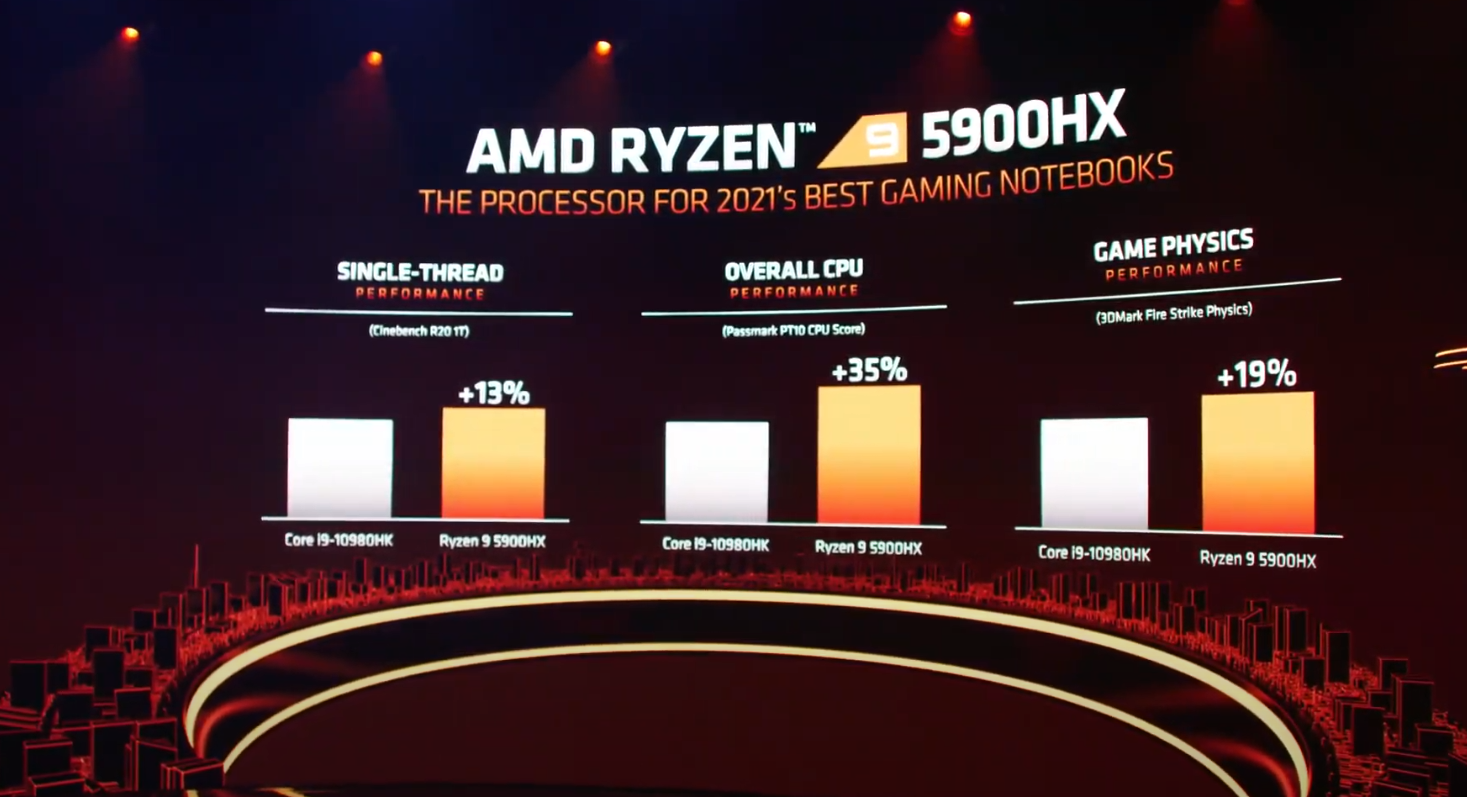 Availability looks like it's coming in February then. Not long.
Gamers. We 'always want more.' It's true. We're insatiable.
RDNA2 performance has doubled since the previous gen, and the trajectory continues. Available now... apparently.
Image 1 of 2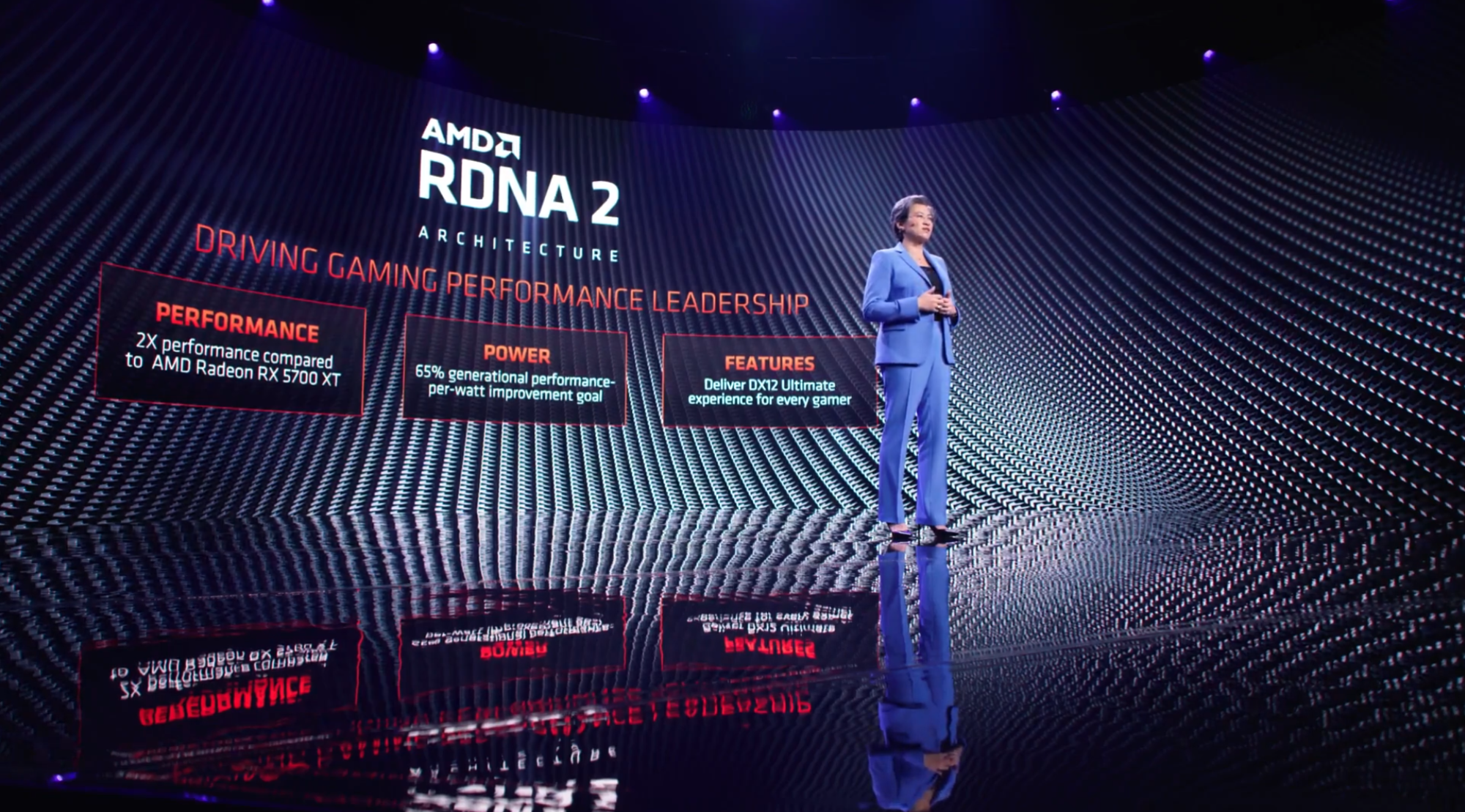 Image 2 of 2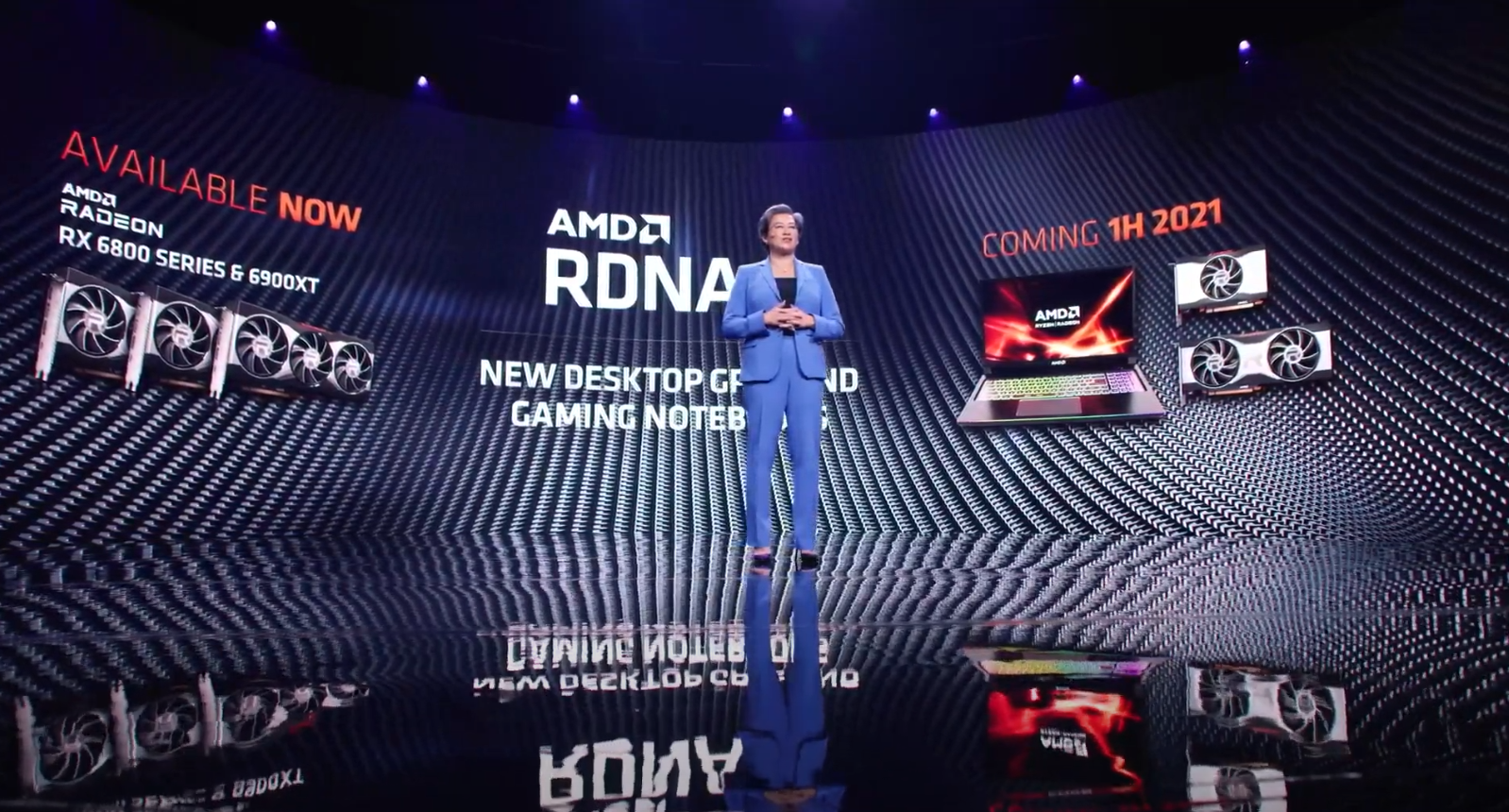 AAA gaming from RDNA2, exhibited with the MANY PARTICLE EFFECTS of Dirt 5, over 60fps on Ultra high settings at 1440p. Yippee.
I swear I just sound sarcastic, this isn't who I am.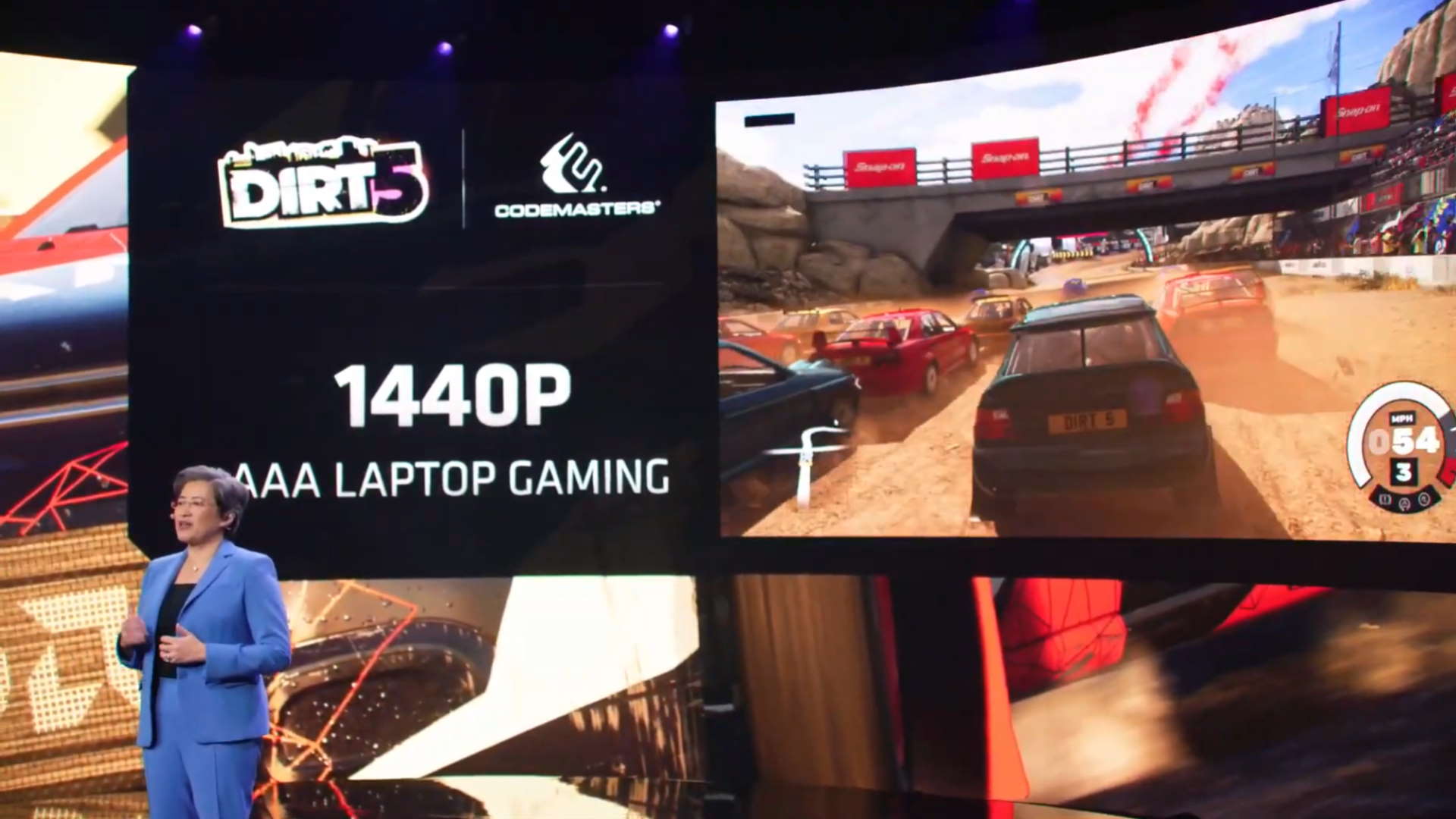 Bottom line? The main takeaway: AMD is Mandalorian approved.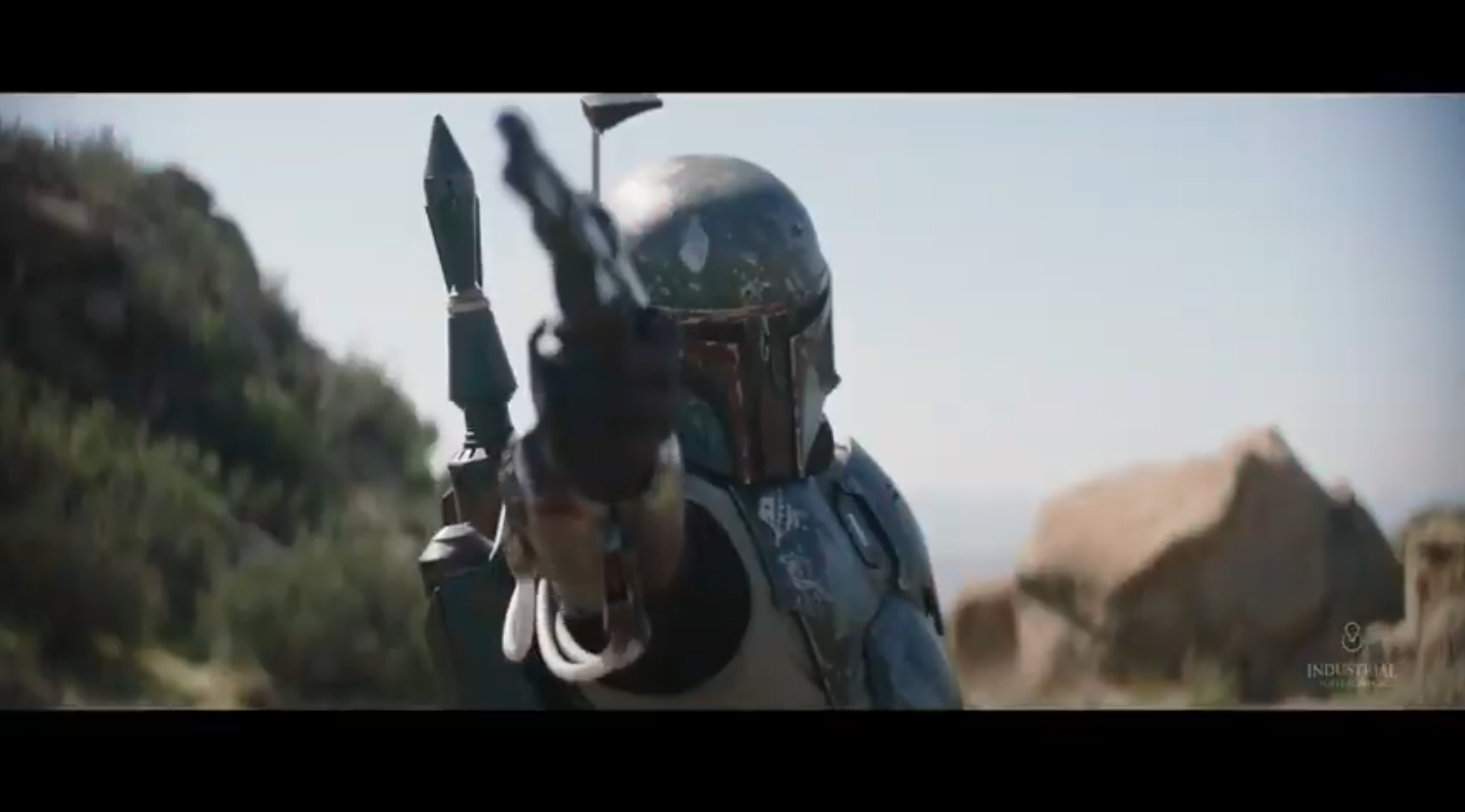 On a serious note, gee that was hard to keep up with.
Still, looks like the big focus is on notebooks this year. Seems AMD want a bite of that 80% monopoly Intel has on the mobile market at current.
And yes, no real GPU updates for us, and no word on shortages. Just a lot of flaunting and a whole lot of higher-ups telling each other how great one another's companies are.
Well, that was fun. Going to sleep until Feb now. Bye!
Sign up to get the best content of the week, and great gaming deals, as picked by the editors.
Thank you for signing up to PC Gamer. You will receive a verification email shortly.
There was a problem. Please refresh the page and try again.