For once, the leaks were right. Logitech has announced the new G Pro X Superlight 2 wireless gaming mouse and the specs and upgrades are all bang on the leaked data from a few weeks ago. Oh and Logitech also has a new gaming keyboard to go with it, the Logitech G Pro X TKL.
For starters, that means Logitech's uber popular gaming rodent does indeed get an upgrade from crusty old micro-USB to USB-C for wired connectivity and charging. The battery life is also up to a claimed 95 hours from the 70 hours of the OG model, despite overall mass being fractionally reduced by three grams to an even more featherweight 60g.
Arguably the biggest changes are in the main sensor, however, which is boosted from 25,000 DPI to 32,000 DPI and from 400 inches per second to 500. That said, the increase in polling rate from 1,000Hz to 2,000Hz is pretty significant, too.
Physically, the new mouse looks to be pretty much identical to the original model. In terms of size, design, control and button shape, location and count, the works, it all looks pretty much indistinguishable. And that's no bad thing. The Logitech G Pro X Superlight was already pretty much bang on ergonomically.
Apparently, the mouse's teflon feet are a little larger and the main buttons have made the jump from mechanical to opto-mechanical, so there will likely be at least subtle changes in feel and tactility.
The limited physical changes also mean that the lack of physical DPI switch is carried over. You'll still have to use the app for that, which again is just fine given it supports per-game profiles for automatic DPI switching when you load a given game.
So, this isn't a radical overhaul and if you already have the OG Logitech G Pro X Superlight, version 2 for $159 probably isn't a no brainer of a buy. It's arguably not an automatic pick over the OG model which currently goes for about $120, either.
Perfect peripherals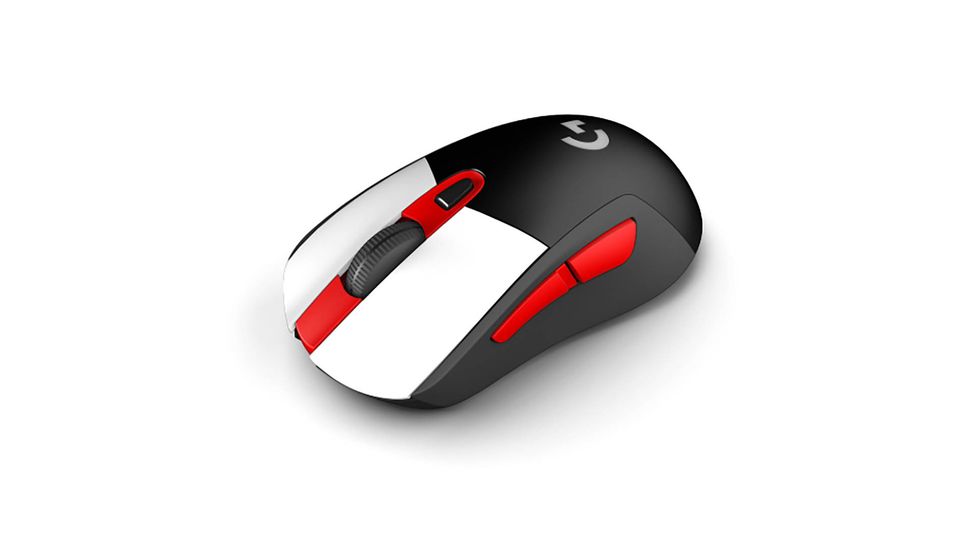 Best gaming mouse: the top rodents for gaming
Best gaming keyboard: your PC's best friend...
Best gaming headset: don't ignore in-game audio
But it does look like a nice suite of refinements to what was already one of the very best wireless gaming mice du monde.
As for the Logitech G Pro X TKL Wireless Gaming Keyboard, the highlights here involve programmable keys, RGB lighting with Lightsync, dedicated media controls and volume roller, plus Logitech's Lightspeed wireless technology. Battery life is a claimed 50 hours.
Offered in black, white and shocking pink, it comes complete with a carry case and the options of Tactile Switches (GX Brown), Linear Switches (GX Red) or Clicky Switches (GX Blue). Yours for $199, like the G Pro X Superlight 2 it ain't exactly cheap. But then what price do you put on precision and performance?