Intel and VLSI have been going at each other for years over alleged patent infringement. For the most part, it had appeared that VLSI would get its way and Intel would be forced to cough up billions in damages, but the tide appears to be turning in Intel's favour.
VLSI owns many patents, though most notably for one major ongoing legal dispute between it and Intel, two—numbered 7,523,373 and 7,725,759—to do with the speed and power demands of processors. The former is titled "Minimum Memory Operating Voltage Technique," and the latter "System and method of managing clock speed in an electronic device." They're alleged to be related to the operation of Intel's modern processors.
Back in March '21, VLSI won a court case against Intel in Texas for infringing on these two patents, and a jury decided to award VLSI a grand sum of $2.18 billion for its troubles. To break down the damages by patent, that's $675m in damages for the patent ending in '759 and $1.5B for '373.
Intel's lawyers have been fighting the case tooth and nail ever since to overturn the judgment and not pay the massive fee.
In September 2021, Intel tried to get the case dismissed over a juror's Facebook post, claiming misconduct, which was denied. Then in December 2021, Intel attempted to compel a judge to overturn the verdict and begin a new trial but was again rebuffed.
One year later, in December 2022, Intel and VLSI decided to halt another patent dispute, this time in Delaware. This regarded five patents and sought damages of up to $4.1B, but neither side reportedly paid the other to end the dispute, which means it must've appeared as a stalemate to both parties not worth fighting.
Above: a general timeline of the suing, countersuing, and decisions along the way between VLSI, Intel, and related parties.
Just a month before this, however, in November 2022, Intel was hit with another $948 million sum to pay out in a court case it lost against VLSI over another chip patent, 7,606,983, in the same Texas court as the March 2021 case, presided over by Judge Alan D. Albright. Intel did at least win one case against VLSI at this same court back in April 2021, which saved Intel a couple of billion dollars, so it's not all bad.
Intel then felt it might have finally found the killing blow for the original Texas lawsuit it's been searching for all this time: filing an appeal against VLSI's patents with the US Patent and Trademark Office's Trial and Appeal Board (PTAB). But, alas, it was rejected due to the legal dispute between the companies in Texas.
Intel tried to then petition against the rule that stopped it from appealing due to the ongoing legal dispute, but that was also rejected.
This is where it gets a bit absurd, and patent law is nothing if not incredibly dense, but Intel was allowed to join two separate petitions against VLSI's patents filed by other companies: OpenSky Industries and Patent Quality Assurance LLC (PQA).
OpenSky Industries and PQA, complete unknowns, were allowed to file a copycat appeal against VLSI with the PTAB. And here's where it gets even juicier, the PTO Director Kathi Vidal ended up ruling that both OpenSky and PQA had abused the PTAB review process in an attempt to extract money from Intel and VLSI.
"On October 4, 2022, I issued a Director review decision determining that Petitioner OpenSky Industries, LLC ("OpenSky") abused the inter partes review ("IPR") process by filing an IPR in an attempt to extract payment from Patent Owner VLSI Technology LLC ("VLSI") and joined Petitioner Intel Corporation ("Intel"), and expressing a willingness to abuse the process in order to extract the payment," Vidal said in a Director Review [pdf].
A very similar review was also raised for PQA.
Vidal ended up removing both from the proceedings but claimed that Intel had no part to play in the fraudulent actions and elevated Intel to stand in.
"I sanctioned OpenSky by precluding OpenSky from actively participating in the underlying proceeding and temporarily elevated Intel – who properly joined the instituted petition during the one-month post-institution window our rules have allowed since 2012 and who was not time-barred – to the lead petitioner in the proceeding."
So, Intel ended up with two appeals against VLSI that it had been previously denied and was now leading the charge on both. VLSI was not best pleased about the situation, but its objections never went anywhere. OpenSky and PQA ended up both rejoining their petitions.
And, wildly, it worked.
Last month, the US Patent and Trademark Office's Trial and Appeal Board ruled in favour of Intel and OpenSky's appeal, invalidating VLSI's patent '759, effectively nullifying the $675M Intel owed VLSI for infringing upon it.
Then, earlier this week, a US Patent Office tribunal ruled in Intel and Patent Quality Assurance's favour and invalidated patent '373, effectively nullifying the larger $1.5B sum.
In a statement to Bloomberg Law, Intel said, "VLSI is a shell company that abuses our patent system to extract billions of dollars from Intel, an American manufacturer and innovator."
VLSI wasn't the original owner of the two patents from the March 2021 lawsuit, but it's ended up with them in hand and a bone to pick with Intel due to a long-winded chain of corporate buyouts and spin-offs. Originally the patents were owned by SigmaTel Inc but ended up in the hands of NXP Semiconductors, a spin-off from Philips. VLSI was once upon a time the main manufacturer of early ARM chips, but nowadays it's little more than a patent-holding company formed by NXP and Softbank-owned private equity firm Fortress Investment Group.
Your next upgrade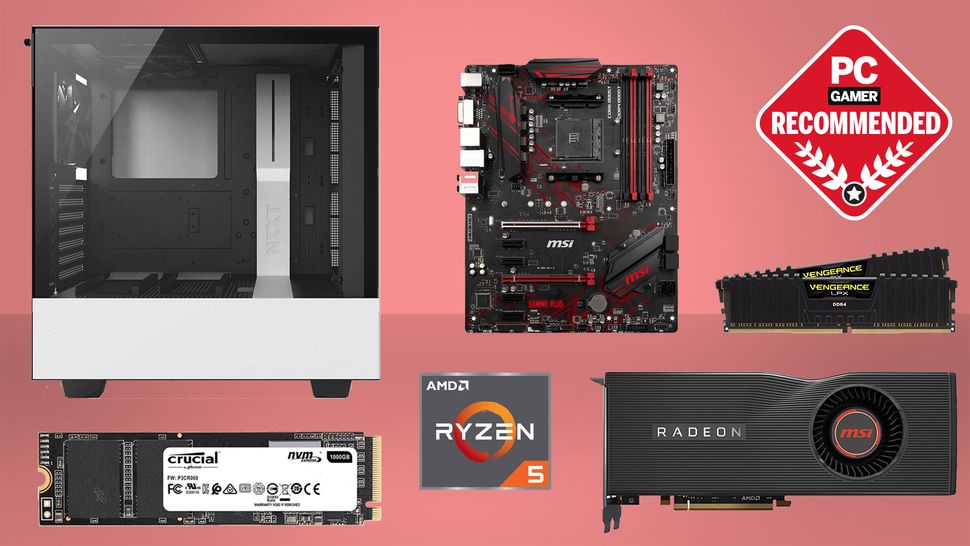 Best CPU for gaming: The top chips from Intel and AMD
Best gaming motherboard: The right boards
Best graphics card: Your perfect pixel-pusher awaits
Best SSD for gaming: Get into the game ahead of the rest
When this case first came to light, Intel's lawyer, William Lee of WilmerHale, said that VLSI does not make or sell any products and that it no longer has any revenue streams beyond this lawsuit.
"[VLSI] took two patents off the shelf that hadn't been used for 10 years and said, 'We'd like $2 billion'," Lee said in 2021.
What's important to know is that, prior to all of this happening, Intel and Apple both joined forces to try to sue Fortress on antitrust allegations for the way it operated and used patents against the companies. But the case went nowhere.
For now, Intel has the upper hand in one of the larger grudges it has with Fortress via VLSI. But for how long? Bloomberg Law reports that lawyers already expect the case to go to the US Court of Appeals for the Federal Circuit, which means another long-winded legal process in the making.
Oh, and VLSI is suing Intel in California, too. That trial is set to begin next year.