I've seen a few friends crawling back to Cyberpunk 2077 (opens in new tab) this year, after a somewhat rocky start. Now, with the latest DLSS 3 patch, the frame destroying monster of a game that is Cyberpunk 2077 should see some serious performance enhancements, helped along by Nvidia's AI frame generation technology—how apt.
Yep, Cyberpunk 2077 has just received DLSS 3 support. Improvements include AI network enhancements for DLSS Frame Generation, which should lead to a better handle on the game engine data. Though note that frame rate-enhancing feature is exclusive to RTX 40-series GPUs. The patch also promises improved UI stability, and smoother image quality when you're speeding down the road on your Yaiba Kusanagi CT-3X (opens in new tab).
We've seen a few games getting DLSS 3 support (opens in new tab) recently. Now with DLSS 3 for Cyberpunk 2077, you should also be able to switch the ray tracing setting up from the current Psycho mode into Overdrive mode—a new setting coming with an inbound game update at a later date—without too much of a performance impact.
That's the hope at least.
By Nvidia's reckonings, you should be able to achieve 138 fps at 4K with an RTX 4090 (opens in new tab) installed in your rig. As for the RTX 4080 (opens in new tab), that sits closer to 102 fps.
Of course, we'll believe it when we see it. It sure looks like DLSS 3 is making new extreme game modes a possibility in a game not famed for being particularly tough on graphics cards, though. Turning it on was one of our main suggestions when we went through the best settings for Cyberpunk 2077 (opens in new tab), and now DLSS 3 has graced the neon streets of Night City it might be even easier to hit a genuinely high fps in-game.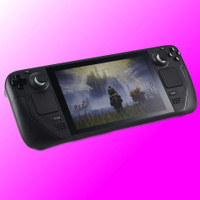 (opens in new tab)