Rig of the Month: Fallout 4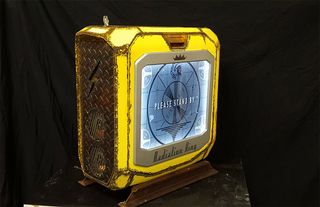 What a post-apocalyptic PC looks like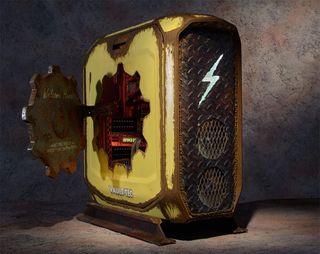 The vault door swings open to give a glimpse (and perhaps quick access) to the internal components. It was built from scratch using acrylic, though there's plenty of steel in the build. The result is a finished product that weighs 79 pounds.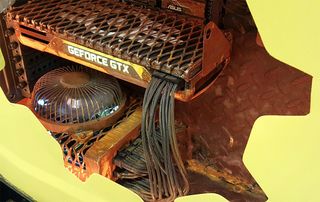 Visible in the shot above is a GeForce GTX 980 Ti graphics card connected to a Corsair HX850i power supply. Other components include an Asus Gryphon Z97 micro ATX motherboard, Intel Core i5-4690K processor cooled by a Corsair Hydro Series H100i GTX all-in-one cooler, an 8GB (2x4GB) kit of Corsair Vengeance Pro DDR4-2133 RAM, and a Corsair Force LX 128GB solid-state drive.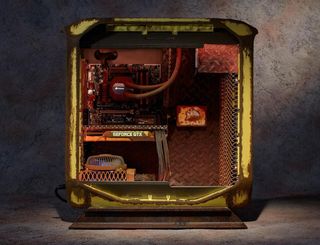 Many of the parts were "rusted" to match the distressed aesthetic that only a combination of time, weather, and nuclear fallout can achieve. To give it an authentic look, Bob salvaged some pieces of metal from the bed of his dad's truck that happened to be sitting in the shop. Those pieces were cut up (presumably with his permission) and added to various parts of the rig.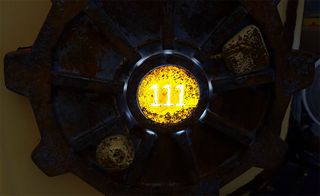 The number "111" appears on the vault door and lights up when the PC is on. This is in reference to Vault 111, one of the fallout shelters developed by Vault-Tec. It only appears in Fallout 4, making it an entirely appropriate choice for this mod.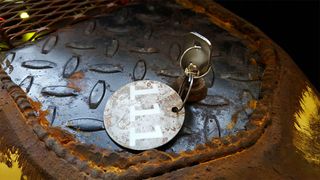 The "111" designation also appears on a custom-made key ring. Instead of a power button, there's a key to turn on the Fallout 4 PC. Various parts light up when it's turned on, including the center of the vault's side panel, the right-side panel, and the lightning bolt logo on the front of the case.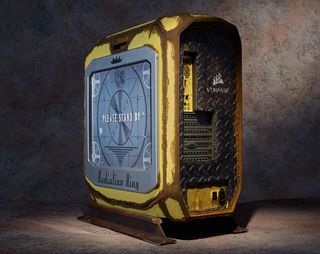 More truck parts belonging to Bob's dad can be seen on the rear of the Fallout 4 rig. This shot also gives a better look at the railroad rails that found new life as heavy duty feet. Anyone else feel the need for a tetanus shot at this point?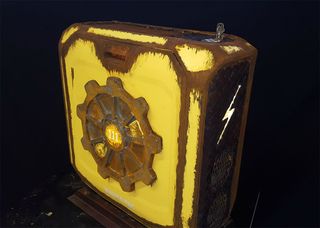 It took the BS Mods team about "three weekends of solid work and a little here and there in between" to complete the themed build. The most challenging part was trying to balance keeping it simple while maintaining a "wow factor."
"There are so many different directions you can go with a mod, and especially using a game like Fallout. We didn't want it to look like we just barfed Fallout at it, so we chose a couple of basic elements and rolled with that," Rod explained to Maximum PC.
Mission accomplished, don't you think?