No one wants their private information gathered and sold without their knowledge. If this issue is of particular importance to you, then adding a bit of anonymity to your Internet browsing might be a good step. A Virtual Private Network (VPN) will encrypt your connection, and make it that much harder for your ISP to access your private data. There are free options available, but to get the best features, you're going to have to pay. Below, you'll find the best prices for some of our top VPN picks.
You can also check out The Best VPN For Me, a site which will help you select your VPN based on exactly what you want. You can select between categories like "Downloading" and "Privacy," and find the best VPN available.
Our pick for best overall VPN for PC Gaming is VyprVPN. It supports a whole range of platforms, and in performance tests the results were balanced and high across download, upload, and ping. Plus, the pricing is good too, costing $6.95 monthly, and there's also a premium tier for $10.50 monthly. The Premium offers a cloud VPN server, and something called Chameleon Protocol, which is designed to get around VPN blockers. Golden Frog is also offering 25 percent off annual accounts with a 30 day money back guarantee.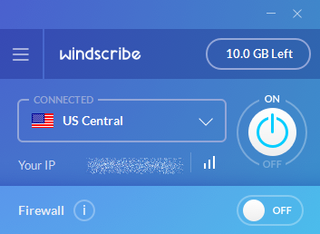 If you're not looking to spend any money on your VPN, then Windscribe is the way to go. Of the VPNs we've looked at, it offers the most generous free allotment (10GB monthly), as long as you provide an email address. If you're going for the paid version, it is the most expensive annual service, but it does support an unlimited number of clients, so worth looking at if you've got a whole bunch of devices on your network.
TunnelBear is all about the ease of use. The free version of the VPN only offers 500MB monthly data, but upgrading to the paid version improves things. TunnelBear currently costs $4.99 monthly, which is a moderate price for decent download speeds, upload speeds, and a nice low ping. It's good for anonymous gaming for people who aren't particularly tech savvy.
If you're looking for high speeds in the download and upload categories, as well a latency which isn't much changed from normal, our friends at TechRadar say PureVPN is a good option to go for. The one year PureVPN plan offers the best value for money, costing $5.90 per month. There are six month and single month plans available too.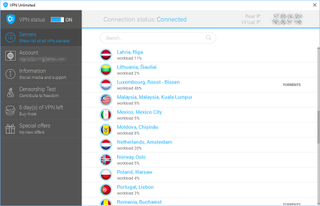 If you're looking for a few extra features over a free version of a VPN, but don't want to break the bank, then you should check out VPN Unlimited, which costs $6.99 monthly or $39.99 annually. There's also a lifetime subscription offer for $150. It supports all the usual platforms, and plenty of devices like the Chromecast, Roku, and Apple TV as well. Download speeds are okay, but upload and ping time are on the higher end of things compared to others on the market.
These are just a few of the many VPNs available on the market. If you're looking for more options, particularly on the gaming side of things, our Best VPN for PC Gaming article goes more in depth on a number of the picks here. TechRadar has also tested plenty of VPNs, ranging from the best for torrenting to the most secure.
Some online stores give us a small cut if you buy something through one of our links. Read our affiliate policy for more info.