What can we expect from Call of Duty: Cold War and Warzone Season 2? The series has had a strong start to the year thanks to the steady stream of Season 1 Reloaded goodies. New Warzone weapons, Cold War Multiplayer modes, and a fresh zombies map has kept us busy so far, but now there's a new season just around the corner. It turns out Season 2 is bringing even more of all of the above, including zombies. 
Now that Activision has confirmed a bunch of information about Season 2, we can dig into the details on what you can expect this season. Here's everything we know about Call of Duty: Cold War and Warzone Season 2, including the release date, new maps, and more.
When is the Call of Duty: Cold War and Warzone Season 2 release date?
The Call of Duty: Cold War and Warzone Season 2 release date is February 24 between 9pm-11pm Pacific. 
This gives us a week to grind through the remaining tiers of the Season 1 battle pass. If you're close to unlocking some COD Points, or a nice skin, be sure to claim them as soon as possible to avoid missing out when the current battle pass concludes on February 24.
Check out the Season 2 gameplay trailer
We'll get into all the different game modes and operators and guns coming in season 2, but you can catch a glance at just about everything back to back in the new gameplay trailer for Season 2.
Season 2 overview
At a glance, here's what's new in Call of Duty Season 2:
New operators: Four
New guns: Six
New Zombies mode: Outbreak
Multiplayer maps: Four
Multiplayer modes: Three
New Prestige levels: Four
Warzone modes: Exfiltration and Rebirth Island Resurgence Extreme
Operators
Cold War Season 2: Who are the new operators?
In the cinematic trailer, we can see three new operators: Naga, Rivas, and Wolf. Frank Woods is also present, and it looks like the team are in Laos to rescue Russell Adler, after he was captured by Stitch. Although, as we learn from Naga, it seems as though Adler is already en route to Verdansk. This marks yet another crossover between Cold War and Warzone. 
Naga: "Naga uses his established supply lines to move WMDs around the globe, and personally delivers vengeance to those who dare to stop or intercept his contraband"
Maxis: "Maxis prepares to join Requiem on the frontlines to fend off outbreaks throughout the Ural Mountains"
Wolf: "Entering service on his 18th birthday in memory of his fallen brother, he now stalks more dangerous prey as an elite Delta Force sniper"
Rivas: "Dedicates her life to ridding her country of the Cartel's influence, using guerrilla tactics to weaken them by any means necessary"
New Season 2 Weapons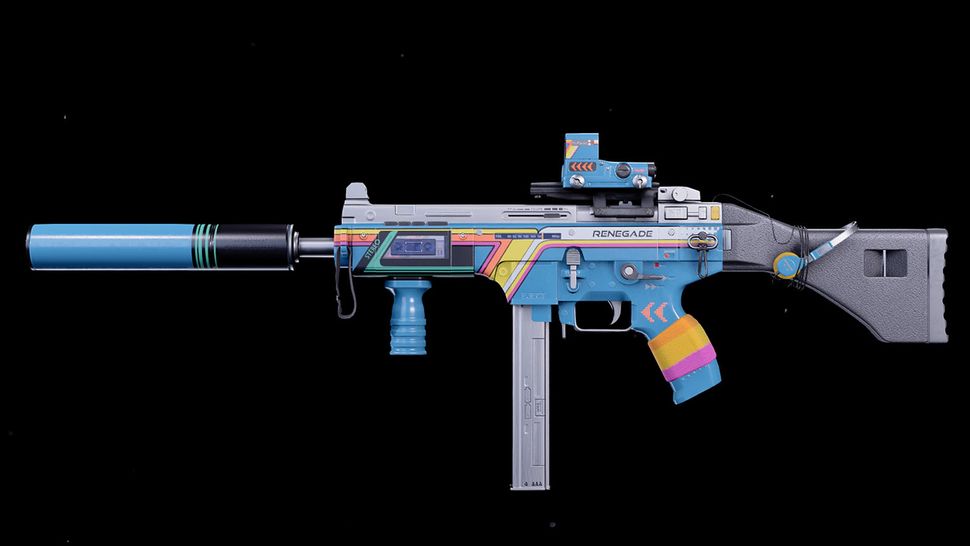 How about new Cold War Season 2 weapons?
A new season typically means new weapons and it turns out we're getting six of them this time around:
FARA 83: Assault rifle - battle pass tier 15
LC10: SMG - battle pass tier 31
Machete: melee
E-tool: melee 
R1 Shadowhunter: crossbow 
ZRG 20mm: sniper 
The new FARA assault rifle and LC10 SMG are both coming during launch week for the new season. The FARA is unlocked at battle pass tier 15 while the LC10 is at rank 31. 
The other four new weapons Activision says can be earned by completing a related Challenge to unlock the free base weapon or can be purchased from the store.
New Cold War multiplayer maps
Which new multiplayer maps are coming?
The Cold War and Warzone Season 2 cinematic trailer gives us a good idea of where we'll be heading next, which is indeed a jungle in Laos. That's not all though, we're actually getting four new maps for Cold War multiplayer in Season 2.
Apocalypse (6v6)
The Apocalypse map is set in a cartel base in the jungle. "This small-to-medium sized map is built for aggressive Operators, funneling action under stilted buildings and through the temple fortress," Activision says. This map will be available on launch week for Season 2. 
As the season progresses, we'll also be getting three other new maps.
Golova (Multi-team)
Golova is a close-quarters map with a town, church, and industrial park set in a Russian village in the Ural Plains.
Mansion (2v2 & 3v3)
The Hefe Mansion is a smaller map set in Cuba where you'll be going head-to-head in two courtyards, a gazebo, and the mansion's hallways.
Miami Strike (6v6)
This map is a daytime rendition of the original Miami map.
Here are the new multiplayer modes
Along with the four new maps, there are also three new multiplayer modes coming to Cold War. Gun Game is headed in for launch week with the two others following after mid-season.
Gun Game: Progress through 20 weapons and kill an enemy with each one.
Stockpile: A mix of Kill Confirmed and Hardpoint where you collect and deposit dog tags from enemies.
Hardpoint: Multi-team Hardpoint with 10 squads all capturing hills that rotate every 120 seconds with a winning score of 500 seconds captured.
Zombies Outbreak mode
Activision is calling Outbreak a large-scale zombies experience. "Outbreak takes place across massive play spaces throughout the Ural Mountains, packed with new enemies, team objectives, player rewards, and intel to discover on foot, in vehicles, or by jump pads," it says. 
Zombies is also getting the new field upgrade Frenzied Guard, ammo mod Shatter Blast, and two new skill tiers. In Outbreak mode you'll be able to find the new Sedan and Light Truck vehicles to help you get around.
We can expect to hear more about Outbreak from Treyarch in the coming days.
What about zombies in Warzone?
Before Activision dropped all the details about Season 2, we'd speculated that Warzone could be getting Zombies mode in Season 2. What's been confirmed so far is just the new Ural Mountains location for Zombies, not a zombie arrival in Warzong. 
That said, the cargo ship that's shown up on Verdansk lines up with earlier speculation about zombies coming to the battle royale. There's also the "Zombies Outbreak challenge event" scheduled for February 25th-March 11th in Warzone that we don't know the details on just yet.
Here's the evidence for a zombie outbreak in Warzone that we have so far:
Trial Machines have spawned in Hospital and Stadium in the Warzone Rumble playlist. If you haven't heard of these before, Trials feature in Call of Duty zombies modes, including the current Die Maschine and Firebase Z maps. While we can't interact with the machines, hovering over them displays the message: "ZAI/ACTIVATE_ZOMBIES".
A few secrets have also been uncovered on Warzone's smaller map, Rebirth Island. Redditor u/Soggy_nugget86 shared a clip recorded in the office next to Rebirth Island's Headquarters. The screen distorts, and Russian voiceover can be heard in the clip. u/Wolf-of-icewrack kindly translated the VO in the comments:
"Dispatch, this is russian ship 'Vodyanoy' channel 1-2, over
-This is dipatch, requesting shipping permit to Verdansk, over
-Dispatch, cargo secured, all systems are fine. Get ready to go. Over."
The Vodyanoy ship has already been spotted off the coast on Rebirth Island, and the current theory is that it's carrying Nova 6. This is a biochemical weapon which featured in the original Black Ops zombies mode, as well as Cold War's Desperate Measures mission.
New Call of Duty: Warzone modes
Warzone isn't getting a new map just yet after all but it is getting new points of interest and two new game modes. There's now a big cargo tanker floating outside Verdansk's port and those nuclear missiles underground. The secrets behind those two development haven't been revealed yet, but here are the new game modes we'll be taking on:
Rebirth Island Resurgence Extreme
Resurgence mode on Rebirth Island is getting even more hectic in Season 2 with a total player count of 90. Like with Resurgence, the extreme mode lets you spawn back in if at least one of your allies is still alive.
Exfiltration
This new mode coming mid-season is all about getting to the chopper as quickly as possible. Instead of waiting for the final circle to close in, you'll be fighting to hold onto a portable radio that calls for an exfiltration. If you hold onto it long enough, you win. Trouble is, whoever is holding the radio will be marked on the tactical map.
Scorestreaks
Death Machine scorestreak arrives
As we spotted towards the end of the cinematic trailer, the death machine minigun is showing up in Cold War as a scorestreak. 
We'd previously expected a couple other scorestreaks this season but we've not gotten word on those yet.
ModernWarzone spotted the Hand Cannon, which briefly appeared in the Cold War menu back in November. This scorestreak was previously leaked along with the Flamethrower, although there's no sign of that just yet. We should also keep our eyes peeled for the K-9 unit scorestreak, which was previously datamined by WarzoneNewz, along with the new weapons.