The Asus ROG Flow Z13 is a tribute to Asus' manufacturing and design. It's a wonderful thing to behold and an impressive chunk of hardware. It isn't for everyone though. To be honest, there's a good chance it isn't for anyone, especially given the high price, but there's something very appealing about what Asus is trying to do here. If nothing else, it should be applauded for thinking outside the gaming laptop box and giving us a genuine PC gaming tablet.
Windows tablets have been with us for a long time of course, but they've traditionally struggled when it comes to gaming. This is because there isn't a lot of space inside their svelte dimensions to house cutting-edge hardware, particularly on the GPU front. They simply don't have the space for the necessary cooling to make a GPU worthwhile.
That's not the case here. Inside the impressively solid Asus ROG Flow Z13 you'll find a fully-fledged Nvidia GeForce RTX 3050 Ti. Built around Nvidia's Ampere architecture, you're looking at 2,560 CUDA Cores, with hardware support for ray tracing and DLSS. To be fair, "fully-fledged" is a bit strong, as it's only rated up to 40W, which is some way off its full potential as an 80W GPU, but still, it's more powerful than many of its tablet predecessors.
It's worth highlighting that the RTX 3050 Ti only lays claim to 4GB of GDDR6 though, which can be a limiting factor for some games. This could nix attempts at using high-resolution texture packs, although, given the relatively low power on offer, your time is probably going to be spent trying to tweak settings to hit playable frame rates as opposed to playing around with hi-res textures.
The basic takeaway is that the RTX 3050 Ti in Flow Z13 is just about capable of gaming on the go. It's not a powerhouse, and you are going to have to knock down settings and reach for DLSS or FSR wherever possible, but you can game on it. And that's nothing to be sniffed at.
Asus has managed to squeeze a surprisingly powerful CPU into this 12mm thick chassis too, in the form of an Intel Intel Alder Lake Core i9 processor. The Core i9 12900H is a formidable chip, packing 6 performance cores and eight E-cores, for a total of 20 threads. The base clock ticks along at 2.5GHz, with the potential to boost up to 5GHz. While I never expected to hit 5GHz in such a thin chassis, I've found it actually does manage to do exactly that.
Asus ROG Flow Z13 specs
CPU: Intel Core i9 12900H
GPU: Nvidia RTX 3050 Ti (40W)
Screen size: 13.4-inch
Resolution: 1920 x 1200
Refresh rate: 120Hz
Memory: 16GB LPDDR5-5200
Storage: 1TB NVMe PCIe 4.0
I/O: 1x 3.5mm audio jack, 1x USB 2.0 Type-A, 1x USB 3.2 Gen 2 Type-C, 1x Thunderbolt 4 Type-C, 1x ROG XG Mobile interface
Weight: 1.18kg (2.6lbs)
Price: $1,899 (opens in new tab) | £1,899 (opens in new tab)
This impressive duo of core components is backed up by 16GB of LPDDR5-5200 RAM and a speedy 1TB NVMe SSD. Asus has slid these components into a chassis that is dominated by the lush IPS-level 16:10 screen. There are a few options here, topping out at a 4K display, although the sensible money is on the 1920 x 1200 resolution found in this review model. That's not too big an ask for the RTX 3050 Ti, yet still looks great for work and games.
A 720p webcam squeezed into the top edge above the screen as well, along with a couple of microphone spots on either side of it, which means you're set for video conferences and streaming. The Flow Z13 isn't awash with ports, although you do get a Type-A on the right-hand side and a Thunderbolt Type-C port on the left. Then there's a volume rocker on the right along with the power button.
The left-hand side is also home to Asus' proprietary ROG XG Mobile interface that lets you hook up the same XG Mobile dock that it released with the Flow X13. Apart from offering four USB ports, HDMI and DisplayPort video out, and an RJ45 for ethernet connectivity it's also home to a mobile RTX 3080 (running at 150W) to seriously boost the graphical power of the machine. This makes for a thoroughly competent gaming system, although it adds to the overall bulk of the machine and also means you're looking at an overall system price of $3,299.
Round the back, you'll find the integrated kickstand which holds the tablet at a comfortable 170° angle for work and play. The bundled chiclet keyboard, which doubles as a screen cover when in transit, clips into place at the bottom of the Flow Z13 with the aid of magnets. This can be used flat or popped up for a more comfortable typing angle. It's not the finest typing experience ever, with a notable flex, but it's usable and responsive enough.
The keyboard/screen protector also has a touchpad, which is on the small side, but absolutely fine. You have the option of touchscreen input as well, of course, although only if you're feeling particularly masochistic—Windows 11 still doesn't make for the best touch experience. You do have the option of plugging a mouse into the USB port as well, which is what you'll want for any gaming. Despite the fact that this is a gaming tablet, there are very few PC tablet games to speak of—Hearthstone and MTG Arena work well at least.
When it comes to straight system performance, there's plenty to like here. The Alder Lake CPU brings some serious horsepower to proceedings, particularly as it's backed up by that speedy DDR5 RAM. It's not the fastest machine we've had in the labs, but given the form factor that would be odd if it was the case. It's a decent option if you want to do some number crunching though, and more than enough for most normal work.
Your next machine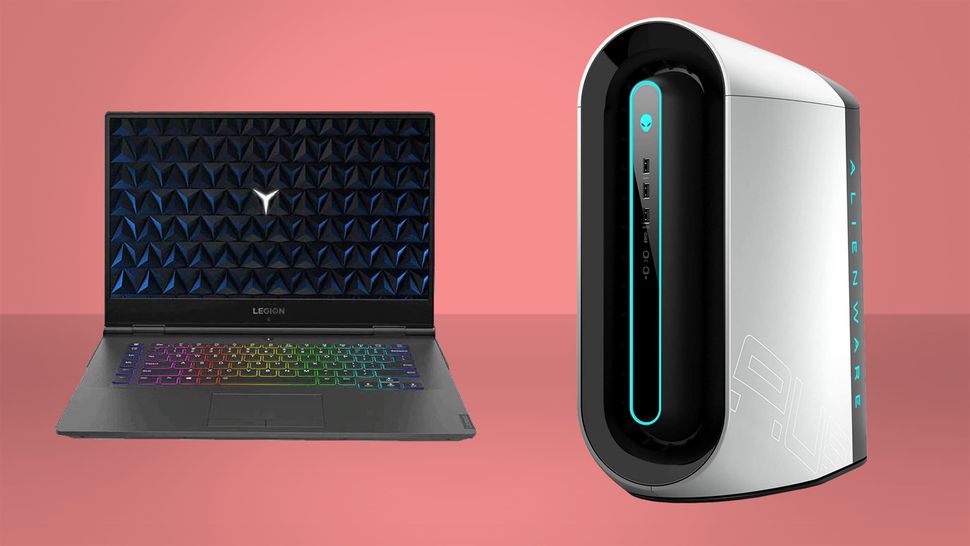 Best gaming PC (opens in new tab): The top pre-built machines from the pros
Best gaming laptop (opens in new tab): Perfect notebooks for mobile gaming
You do get a few performance settings to play with of course, and the numbers shown above were derived from running the benchmarks using the default 'Performance' system profile. Pop the system settings to Turbo mode in Asus Armory Crate and you'll hit even higher numbers—5,627 for the multi-core test in Cinebench R20 and 12,677 in Cinebench R23, with a single-core rating of 1910.
The video encoding benchmark, X264 also saw an uptick using this profile, boosting up to 43.08fps, which equates to a 13% improvement to the standard performance settings. That's not a massive difference, but if you need to do some serious number crunching, then flipping to Turbo mode can certainly save you some time.
Plugging in the ROG XG Mobile dock also saw the raw CPU numbers improve, as the vapor chamber cooling system only has to cater to the Alder Lake chip and not the combo of CPU and GPU.
As predicted, the RTX 3050 Ti struggles when it comes to gaming. It's not a write-off, but when you consider how much the Flow Z13 costs, you don't feel like you're getting great value for money. After all, this is a GPU you'd usually find in a laptop costing half of what Asus is charging here.
The likes of Metro Exodus just tipping over the 30fps mark tells the story well enough. While that is a demanding game, it's getting on a bit now, and you're going to need to drop the settings down a lot in order to get closer to 60fps.
Older, less demanding titles like Horizon Zero Dawn and F1 2020 are a bit more forgiving and are much smoother experiences. Again though, you're looking at performance that is roughly half of what you'd get from similarly priced laptops.
Things improve considerably when the Flow Z13 is hooked up to the XG Mobile, as you'd expect. The RTX 3080 in that machine produces far higher frame rates, and if you're serious about gaming, then the external dock makes far more sense—although for the money you'd expect nothing less.
Overall, the Asus ROG Flow Z13 is something of an oddity. It's a beautiful machine to hold and use. It's been brilliantly manufactured, with plenty of CNC-machining on show, and real attention to detail. It feels good in the hand, and for the most part, runs quiet too.
It is however underwhelming when it comes to actual gaming, especially when you factor in the cost of the system. You can get a lot more power from a more traditional gaming laptop for this sort of money, or a more capable machine for a lot less as well—RTX 3060 machines can be had for around $1,000 and Nvidia also promises that we'll see RTX 3070 Ti laptops from $1,500, which will leave this eating dust.
So as a gaming tablet/laptop this doesn't make much sense. It just costs far too much for the gaming performance on offer. There honestly isn't a lot of call for a gaming PC tablet either, with most games not lending themselves to touchscreen controls. It's like an oversized Steam Deck without the controllers, and that's really not what the industry needs right now.
So while Asus should be applauded for trying to do something new and producing a beautiful machine, it's one that doesn't really have a place in the market. Even the XG Mobile dock can't really redeem it, as it anchors it to your desk, which isn't really where a tablet performs best. Overall, this simply isn't a machine for PC gamers, and I'm still not entirely sure exactly who it is for.