We still haven't seen Star Wars Jedi: Fallen Order. We've only heard about it: at E3 2018, Respawn's Vince Zampella spoke a little about the game's title and premise while nothing of the game itself was shown off. Fast forward to 2019, and we've still seen nothing official. But now we know when we will see something. Star Wars Jedi: Fallen Order will be revealed at Star Wars Celebration in Chicago on April 13.
Below, we've collected what else we know about Star Wars Jedi: Fallen Order, including its potential release date and a few interesting details that those leaks spotlight—even if they might turn out to be incorrect. As we uncover more solid info about the game throughout 2019, we'll keep this page updated on the latest developments.
Star Wars Jedi: Fallen Order has a release date of Fall 2019
During its announcement, it was already stated that the game would be released during Holiday 2019. In an earnings call in February 2019, EA confirmed that Fall 2019 is when the game is being released.
According to a poster on r/StarWarsLeaks, a more specific date of November has been pegged, which makes sense given how few big games are traditionally released in December. Obviously, though, that's not verified information—but the margin for error is pretty slim there anyway, given the official window.
As of early 2019, Respawn is still looking for level designers on the game:
Hey game devs, join @Respawn and help build Star Wars Jedi: Fallen Order.Scripter / Level Designer - this is an exciting position for someone who is both creative and technical. Own and deliver memorable experiences and gameplay-driven story moments.https://t.co/3CV2PxqJPz pic.twitter.com/uZNahgp05xJanuary 15, 2019
Star Wars Jedi: Fallen Order's story takes place after Revenge of the Sith
The tagline for Jedi: Fallen Order says the game "tells an original Star Wars story around a surviving Padawan set shortly after the events of Star Wars: Episode III - Revenge of the Sith." It's a dark time for the Jedi, and they're being hunted down following the Empire's grim Order 66 policy (what were the other 65 orders?).
The leak mentioned above—so again, don't treat it as fact—claims that the main character is called Cal, and that their mentor is called Ceres. The other info given is a bit garbled, to be honest, and therefore hard to make any sense of, but they also mention that characters from the comics will be coming into the game's story. I'm not sure if that means the old Dark Horse series or the current Marvel books (which I've struggled to enjoy, personally).
Star Wars Jedi: Fallen Order is a singleplayer-only game, and it'll feature lightsaber duels (obviously)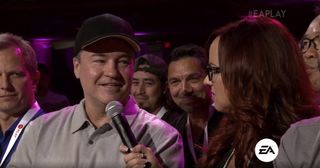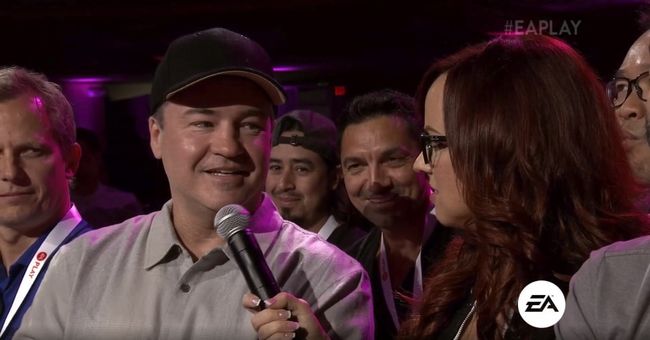 Unusually for Respawn, creators of the excellent Titanfall games and Apex Legends, Star Wars Jedi: Fallen Order is singleplayer-only, which the official Star Wars site confirmed shortly after announcement. That was surprising news, given that the studio's first Titanfall game was multiplayer-only—the sequel, of course, added an excellent (if extremely brief) solo campaign.
And yes, Star Wars Jedi: Fallen Order feature lightsaber duels. It'll be interesting to see how Respawn interprets them, given its experience of punchy, physical action in Titanfall.
This is almost certainly going to be a third-person action game. Stig Asmussen, previously of the God of War series on PlayStation, announced in 2016 that he was working on Respawn's Star Wars project, and called it third-person in his blog. Unless that changed during development, consider that to be pretty likely.