SECRET LEVEL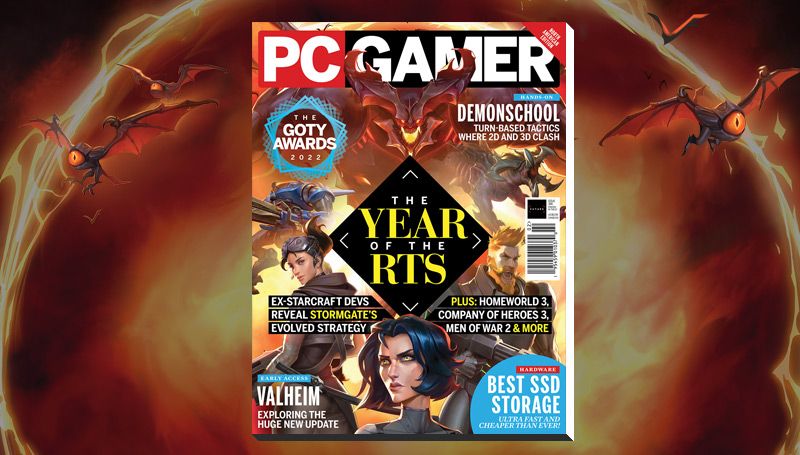 This article first appeared in PC Gamer magazine issue 378 in December 2022, as part of our Secret Level series. Every month we talk to the unsung heroes of games development, and explore what makes their roles vital.
Peter Willington and Tess Cartwright work at Auroch Digital (opens in new tab)—Peter as production director, Tess as producer. The skills required are very similar, but their roads into the industry were very different. It's interesting, therefore, that they both found transferable skills in their previous lives that help them in the day job now.
Peter has a background in journalism and marketing, including editorial duties at Pocket Gamer. He met Auroch Digital's studio director Tomas Rawlings while on the journalism side of the industry and developed a friendly relationship. "Then a job for a producer came up," he says. "There was quite a lot of overlap between running editorial [and the role of producer], and so I became a producer for Auroch Digital just over seven years ago now."
They each have a hand in various projects at the studio, which is known for games such as Mars Horizon (opens in new tab), Brewmaster: Beer Brewing Simulator (opens in new tab) and the upcoming Warhammer 40,000: Boltgun (opens in new tab).
But... what is a producer? "The concept of producer only really came about because of Trip Hawkins," says Peter. "He basically was like, 'We [in the game industry] are like rock stars! And rock stars have producers to make albums!' That's generally where it's thought that we got that."
Initially, the role was poorly defined within the industry (and Peter says that even today, different studios may give different definitions). From Peter's perspective, it's generally split into project management ("Are we on track? Is the scope right? Is the budget right?"), and brand management ("Is there an audience for this? Are we making the right thing?").
Tess is much newer to the industry, with a rich background in theatre and circus. As a child, her experience with games was very specific. "I was allowed to watch TV or play games as long as it was educational," she says. "So kind of like Math Blaster, and the Mavis Beacon Teaches challenge. So that was great, until I discovered boys and marijuana at 15." At that point, she largely stopped playing games, and her love for performance began. "I did 15 years in performance, and theatre, and circus, and workshop leading." In fact, Tess had a videogame-type show called Truth Sleuth, a sort of live choose your own adventure story, ready to tour... and then the pandemic hit.
(opens in new tab)
"I got funding from the Arts Council to turn it into a videogame," she says. Truth Sleuth (opens in new tab) was successfully turned into a mobile game, and then, "I know Nina, who's the operations director at Auroch, through the circus, knew her and knew she jumped industries. I actually met her just to get some advice about what to do with the game, and then she was like, 'Oh, we're hiring a producer...'"
While a producer requires leadership skills they are not, as Peter stresses, a designer. It's more important that they are a 'people person.' "The producer themselves makes fairly few decisions. They really enable the design team, the art team, the UI team... everybody to work, as a conductor might conduct an orchestra."
(opens in new tab)
"On that metaphor," says Tess, "we are holding the music, as well. I find my job is often like, 'Six months ago, when we all collaboratively agreed what the pillars are for this game...' I can be holding that and then say, 'Oh, actually, that is not really meeting this goal anymore.'" In terms of collaboration, something Tess brings from theatre and circus, called devising, can come in. It's "allowing everyone to feel heard, and share in something that you're making."
There are certain types of projects that don't require a producer, but this can open them up to all sorts of issues. Peter gives the example of something Auroch worked on a few years ago without one. "Everybody gets an idea of what [the game] is, right? But everybody's actually singing from a different hymn sheet. Some people thought it was one thing, some people thought it was another thing. They're all making this one game that has the same name, but they were all making it differently." The game ended up with a producer.