Intel has released its latest financial figures and they make for grim reading. The company chalked up its biggest ever quarterly loss of $2.8 billion, slightly better than the $3 billion loss that was predicted earlier in the week, with overall revenues down fully 36% compared to the first quarter of 2022. Ouch.
Despite that, CEO Pat Gelsinger is extremely bullish about Intel's prospects. From a PC gamer's perspective, a couple of things stand out. First, Gelsinger says Intel's next-gen Meteor Lake is in production and will launch in the second half of this year. Yup, and actual product launch this year.
It's also interesting to note that despite the fact Intel revenues for client PCs including gaming rigs fell by fully 38% for the first quarter of 2023 compared to the same period in 2022, Intel actually gained a little market share.
But arguably more important is Gelsinger's doubling down on Intel's commitment to roll out five new process nodes in just four years. That monumental effort is all about first making Intel competitive with TSMC and then surpassing its main rival in chip production to regain its position as maker of the world's most advanced silicon.
"We remain committed to executing on our strategic roadmap by delivering on five nodes in four years, achieving process performance parity in 2024, and unquestioned leadership by 2025 with Intel 18A," Gelsinger said, adding "two out of these five nodes, Intel 7 and Intel 4, are now essentially done. Intel 7 is in high-volume manufacturing, and Meteor Lake on Intel 4 is ramping production wafer starts today for a second-half product launch," Gelsinger said.
Gelsinger also said that Intel's roadmap beyond Meteor Lake was on track with both Arrow Lake and Lunar Lake CPUs launching in 2024.
Arrow Lake will be built on Intel's upcoming 20A node and will deliver new silicon technologies including gate-all-around transistor architecture and the backside power, the latter a critical feature Gelsinger says has been very well proven on an internal test node.
So, it's all pretty breathless stuff. Meteor Lake later this year and then—boom!—Arrow Lake and even Lunar Lake next year. Three new architectures in 18 months, in other words. Wow. But we'd add a note of caution. If this all makes it sound like Intel is just about to revolutionise PC performance, that's probably not the case.
For starters, while Intel hasn't released any specifics, current indications are that Meteor Lake will launch first as a high-efficiency mobile CPU and not a desktop chip or even a gaming laptop CPU. Instead, the next generation of Intel desktop processors will actually be a minor refresh of its existing Raptor Lake chips.
Your next upgrade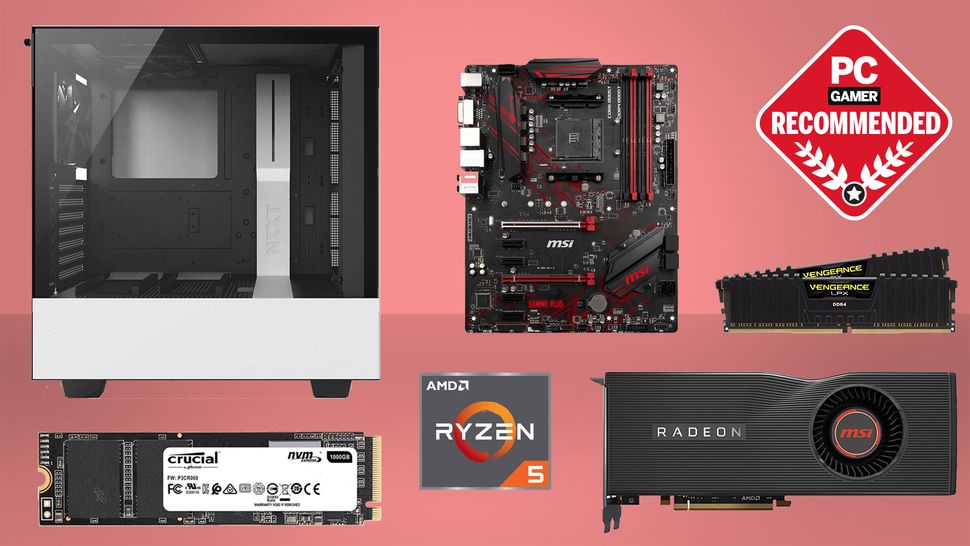 Best CPU for gaming: The top chips from Intel and AMD
Best gaming motherboard: The right boards
Best graphics card: Your perfect pixel-pusher awaits
Best SSD for gaming: Get into the game ahead of the rest
There's even a chance Intel might brand those revised Raptor lake chips as Intel "14th Generation" despite very few changes beyond a clockspeed bump and maybe higher core counts for low to mid-range CPU models. We're not expecting the silicon to change much if at all, so the maximum core count of eight performance and 16 efficiency cores for the likes of the Core i9 13900K will remain.
Only when Arrow Lake arrives in 2024—and we suspect in the latter part of 2024—will Meteor Lake join it on the desktop, filling out some of the low to mid-tier models. It's only then that we'll see a properly new Intel CPU design and get an idea of just how impactful the Intel 4 process and Intel's next-gen CPU architectures will be.
In other words, we're probably a year or more away from a truly new desktop CPU from Intel and therefore getting a real feel for what this brave new Intel world will be like on the PC.
Intel is also, incidentally, forecasting another big loss for the second quarter of 2023. All of which means that while Intel says it's turning the corner, the evidence for that will be a little while coming. The first target is Meteor Lake in laptops this yer. We'll be watching very, very carefully.