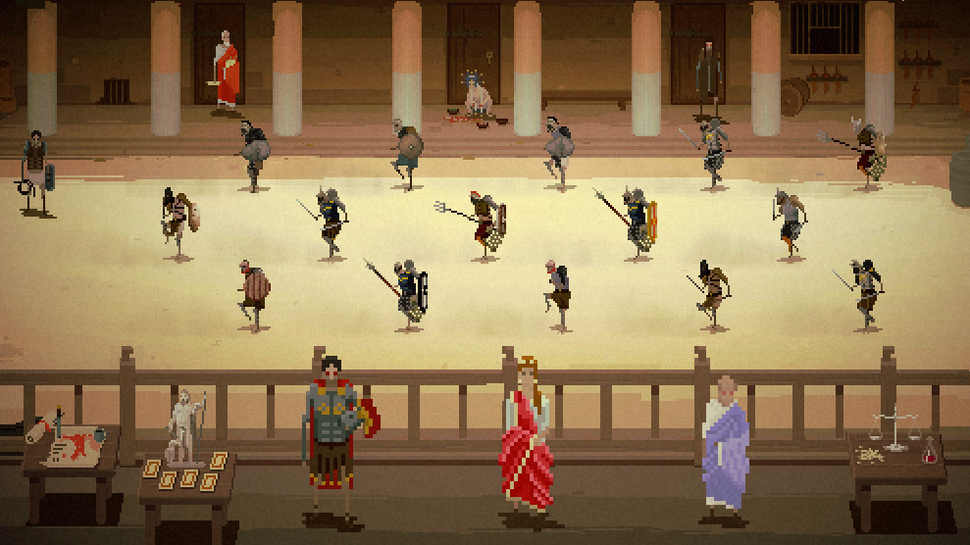 Domina is a gladiator management simulator about turning slaves into elite killing machines. At least, that's what Chris said in his wholly positive take (opens in new tab) on developer DolphinBarn's offbeat sim, and I trust him.
Domina is also Steam's latest daily deal: it's $5 at 50 percent off on Steam (opens in new tab) through 10 a.m. Pacific (1 p.m. Eastern) tomorrow, Wednesday, December 6.
That's all there is to say, really. Chris knows more about Domina than I do. All I can offer you is Steam user Silicon_Assassin's review: "Same price as a pint and I got much more fights out of it."
I trust him.