The summer sunshine has hit fullblast, so right on point PC games retailer Gamesplanet is pulling us back indoors with its summer sale. According to our slapdash in-house science, most people only need about half an hour of sunshine to get their vitamin D fix anyway, which leaves 23.5 hours a day to get that gaming fix.
So we've perused Gamesplanet's list of summer sale deals, and picked out five of our faves.
Assassin's Creed Odyssey - Deluxe Edition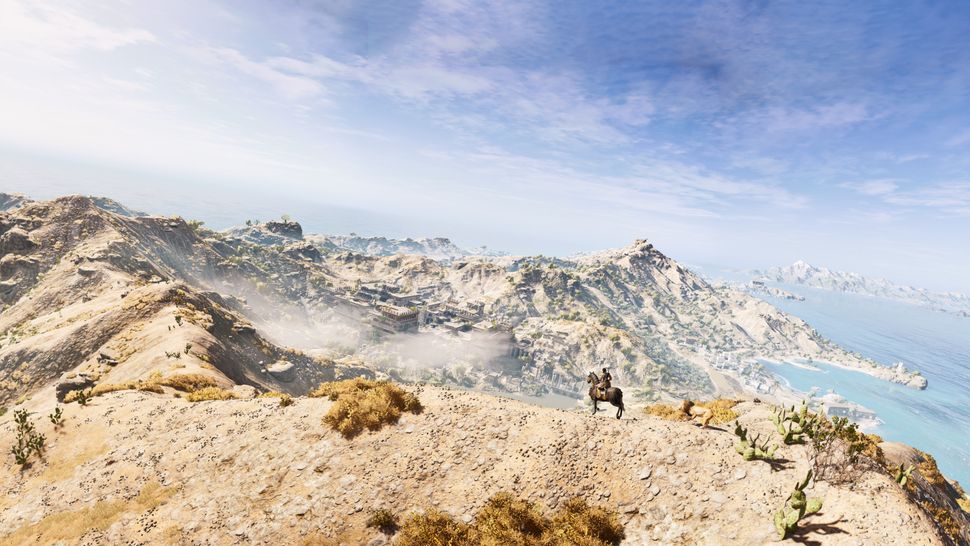 There's no shame in taking inspiration from the very best, and this second entry in the series' RPG-tinged reimagining owes plenty to The Witcher 3 (also on sale). It's a game of Homeric (heh) scale, set across many islands in the Greek peninsula. It tells a fine story, takes on a bit of Shadow of Mordor's Nemesis system here, a bit of Witcher's combat there, and a bunch of other great ideas that add up to one of the most spectacular RPGs of recent memory.
Our Steven Messner gave it a 90, calling it "the best Assassin's Creed to date".
Assassin's Creed Origins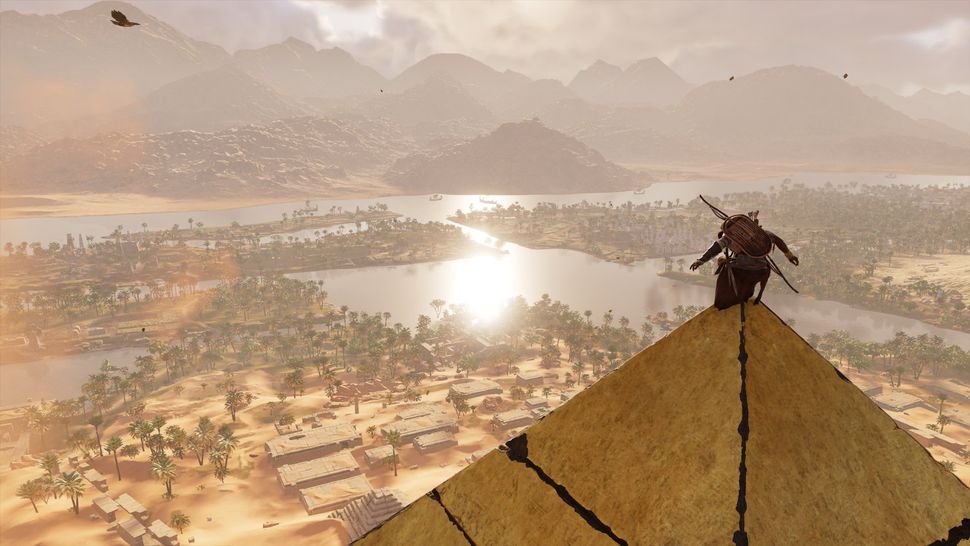 Heading back to Ancient Egypt now, Origins set the once stealth-oriented series down the RPG path it's on today. Some found the way it gated off certain areas based on level too much like an MMO, while others think its beautiful recreation of Egypt and story are a series highpoint.
At this price, we figure you can judge for yourself, or listen to Christopher Livingston who loved its "brilliant setting, new systems, and familiar features".
Monster Hunter: World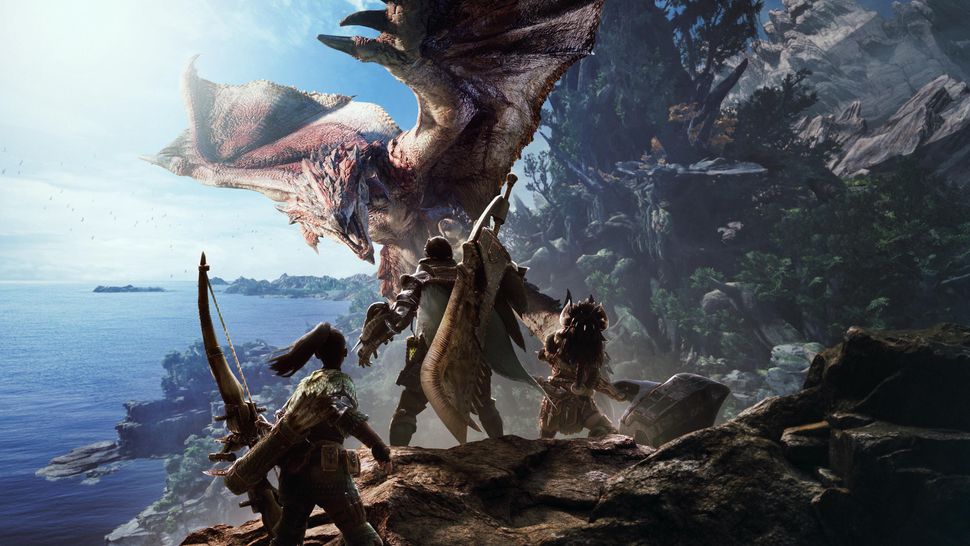 It took a while for the Monster Hunter series to make its mark in the west, but with Monster Hunter: World that mark is a formidable Saurian footprint. Choose your class, beautify your character, then send them into the wilderness with an arsenal of melee and ranged weapons to hunt down a litany of gargantuan beasts. Hop in with three other players to multiply the fun!
James Davenport calls its weird blend of reverse Jurassic Park and dragon murder "infinitely entertaining".
DRAGON BALL FighterZ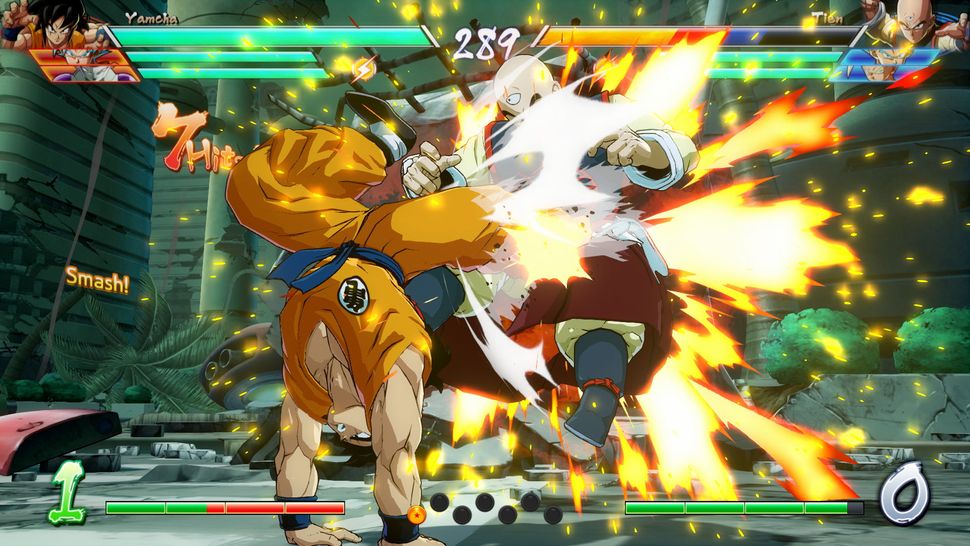 The Dragon Ball Z series has always been decent, if fairly formulaic, when it came to fighting game mechanics. 2018's Dragon Ball FighterZ was a pleasant surprise because it really mixed things up. It looks great, with a cartoon aesthetic completely faithful to the series, and its 3-v-3 combat manages to be both accessible and deceptively deep at the higher levels.
Our reviewer Nathan Brown called it "the real fighting game deal".
Endzone - A World Apart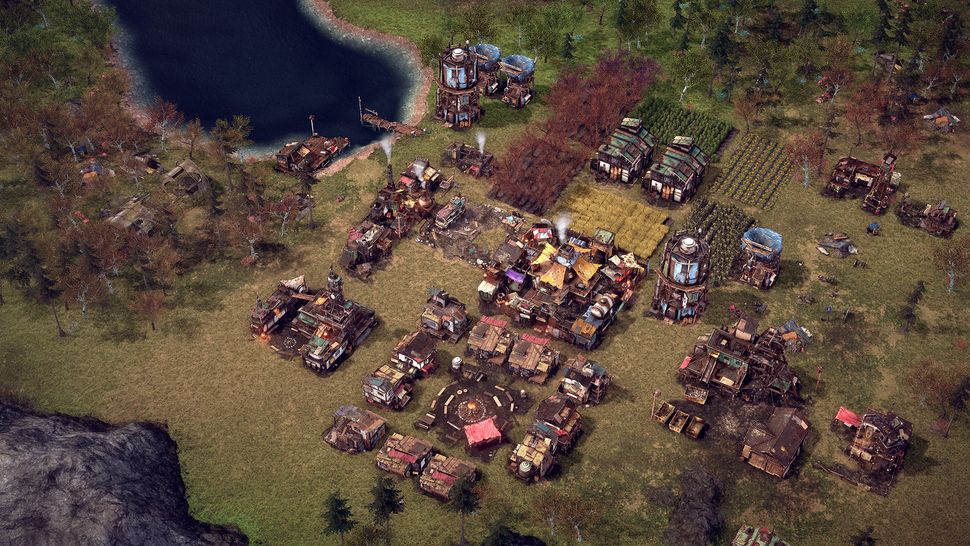 If you're one of those people who likes their city-builders gritty and characterful rather than sterile and simulationy, then Endzone is worth a look. Still in early access, this post-apocalyptic strategy game tasks you with growing out a settlement in the wastes, contending with challenges like radiation, natural disasters and of course the constant threat of starvation.
Jonathan Bolding has played it a bit, saying that "in a crop of games that may as well be clones, Endzone has something that sets it apart".
Sunday Deals
Call of Duty: Modern Warfare - Standard Edition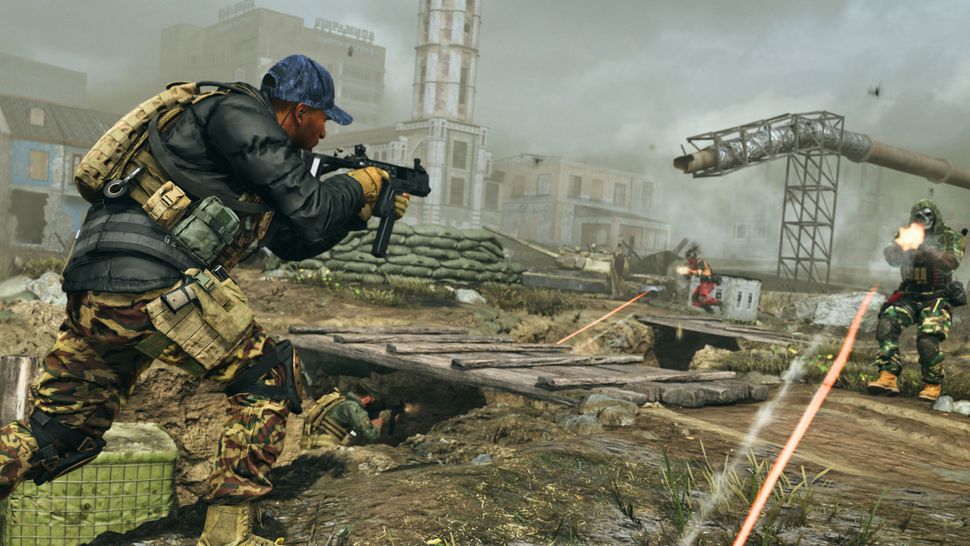 The CoD juggernaut rolls on like a heavily armed 'peacekeeping' force through some hapless desert city. This remake of the original Modern Warfare brings back the classic characters, story and blistering arcade pace, while amping up the gritty visual realism and crisp, terrifying sound design of screaming bullets and heart-fluttering grenade blasts.
Our Morgan Park called it "the new Call of Duty to beat".
Sekiro: Shadows Die Twice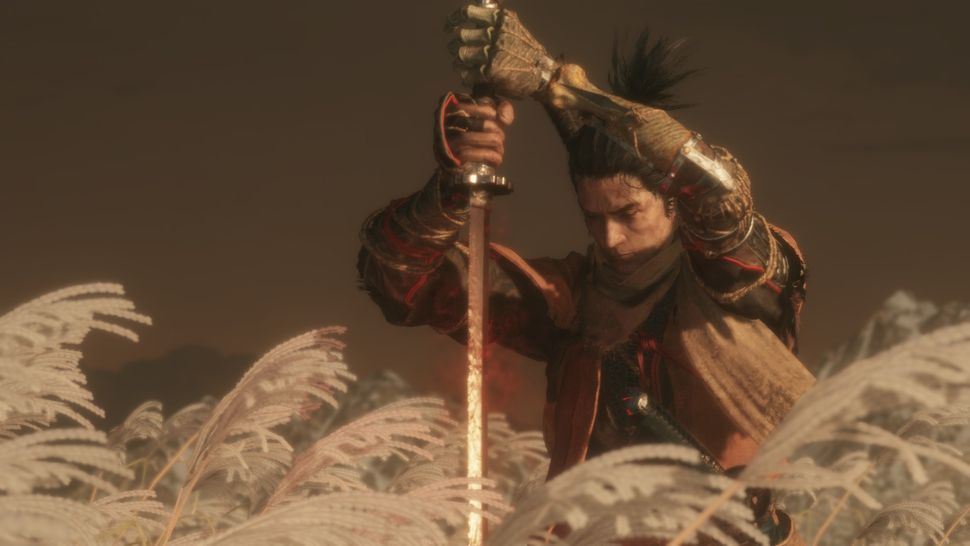 From Software switches up its legendary 'Soulsborne' formula for something a little different, but equally difficult. Set in Sengoku Japan, it casts you as a battle-scarred samurai out for revenge. It's more action-focused and cinematic than the Souls series, with more high-flying moves and sparks flying off clashing blades, but the developer's tradition of big bosses and unforgiving combat remain.
Tom Senior loved it, calling it "a brutal, uncompromising action game with sensational sword combat".
No Man's Sky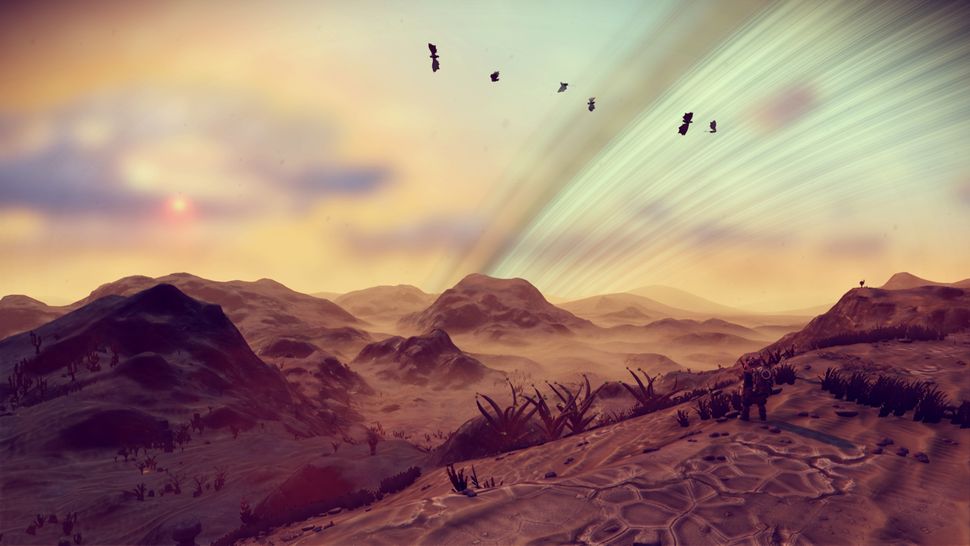 The procedurally-generated brightly coloured space survival sim had a shaky launch, but a few years on its thrusters have stabilised. Today, No Man's Sky is an unthinkably large space sandbox with co-op multiplayer, billions of planets, and solid base-building systems. It's really come into its own, and continues to expand as its price goes down - a negative correlation anyone can get onboard with.
Christopher Livingston was so-so about it in his original review, but it's grown on him over the years.
Frostpunk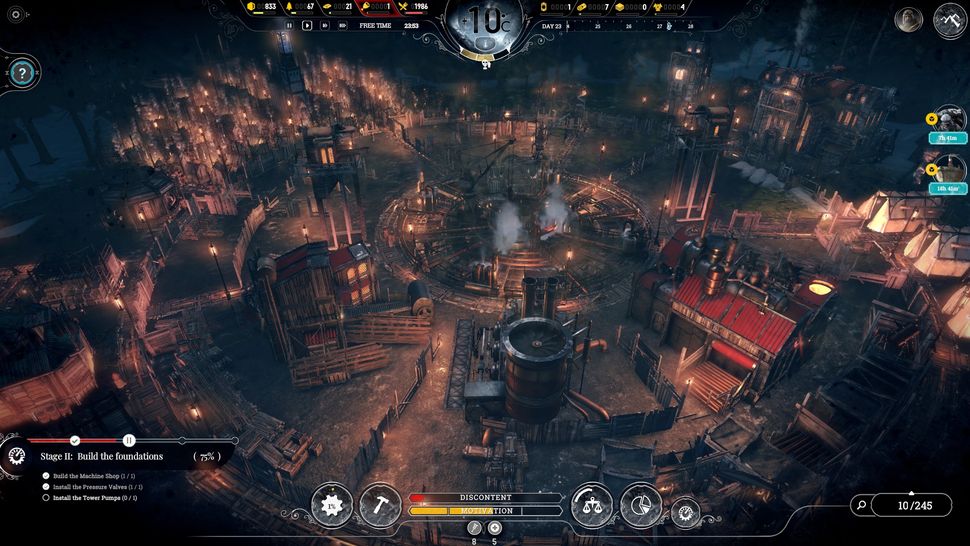 The second bleak post-apocalyptic city-builder in this list is a modern classic, tasking you with running a colony in a world that's tipped into an Ice Age. The city-building is one thing, but the real meat of the game is in enacting tough policies for the preservation of your people. Child labour? Eating the bodies of the dead? Nothing is taboo in this desperate struggle for survival.
Christopher Livingston calls it "a stressful, stylish and addictive survival management game".
Traveller's Rest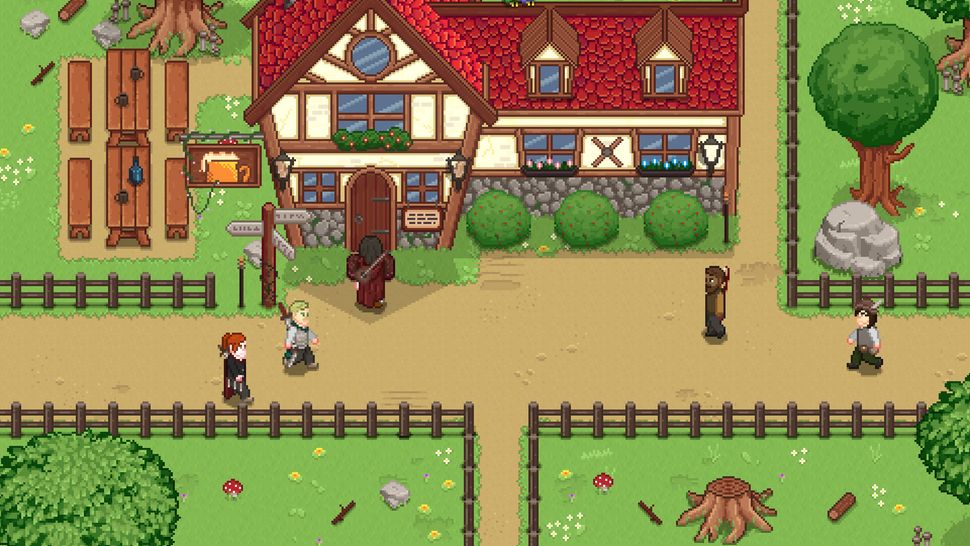 Also a special shout out to Travellers Rest, a pretty pixel-art management game where you build and run a fantasy-world tavern.