The crypto-trading platform Coinbase is being charged by the SEC in the US for acting as an unregistered securities exchange and broker, which essentially amounts to ruling against a big part of the company's whole schtick.
The SEC accuses the crypto platform of failing to register as a securities exchange, and thus unable to offer significant protections, including inspection by the SEC, recordkeeping, and safeguards. Also that it's been unlawfully running its staking-as-a-service program to allow people to earn profits from proof-of-stake algorithms common to a couple of major cryptocurrencies.
In the 101-page complaint, the SEC alleges that Coinbase, "made calculated business decisions to make crypto assets available for trading in order to increase its own revenues, which are primarily based on trading fees from customers, even where those assets, as offered and sold, had the characteristics of securities."
Whether cryptocurrencies fall under the securities umbrella, meaning they're more akin to shares of a company in some considerations, has been heavily debated over the years. But recently there has been an understanding by the SEC that when a virtual currency is offered as an "investment contract" it falls under the securities category and under the SEC's watchful eye.
A handful of cryptocurrencies are named in the complaint, including AXS tokens, which are a currency in a blockchain game called Axie Infinity, and has digital pets called "Axies". It would seem the SEC has a particular interest in this collection of hairballs.
"Since at least 2016, Coinbase has understood that the Supreme Court's decision in SEC v. W.J. Howey Co., 328 U.S. 293 (1946) and its progeny set forth the relevant test for determining whether a crypto asset is part of an investment contract that is subject to regulation under the securities laws," the SEC complaint says.
"But while paying lip service to its desire to comply with applicable laws, Coinbase has for years made available for trading crypto assets that are investment contracts under the Howey test and well-established principles of the federal securities laws."
That's what has landed the company in hot water with the SEC, which holds it "defied the regulatory structures and evaded the disclosure requirements that Congress and the SEC have constructed for the protection of the national securities markets and investors."
And that's just the first complaint, the SEC also alleges that Coinbase's Staking Program fell afoul of its rules and regulations.
"Through this staking program, Coinbase allegedly pools each type of customers' stakeable crypto assets, stakes the pool to perform blockchain transaction validation services, and provides a portion of the rewards generated from this work to its customers whose assets were part of the pool. Coinbase failed to register its offers and sales of this staking program as required by law."
Your next upgrade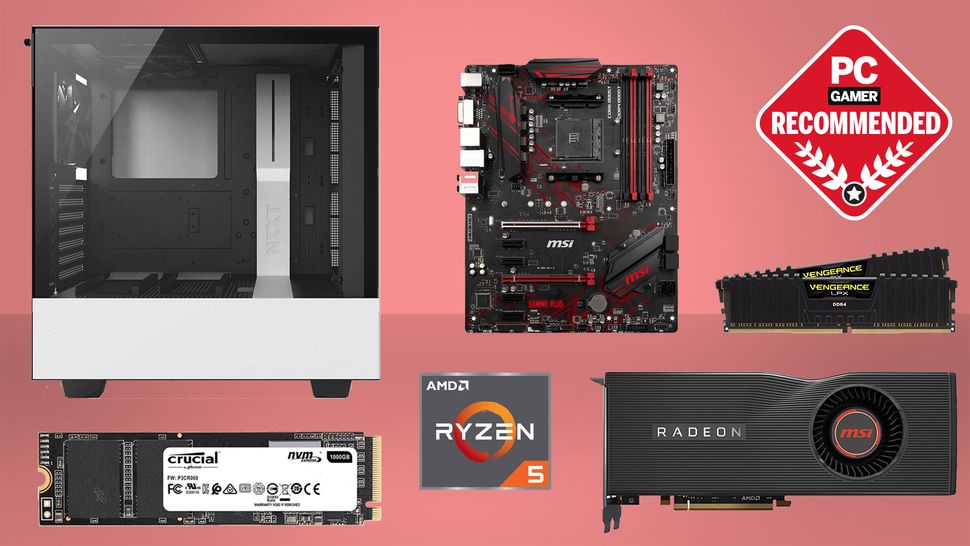 Best CPU for gaming: The top chips from Intel and AMD
Best gaming motherboard: The right boards
Best graphics card: Your perfect pixel-pusher awaits
Best SSD for gaming: Get into the game ahead of the rest
Coinbase was warned of the potential action by the SEC back in March, which it responded to with a blog post titled "We asked the SEC for reasonable crypto rules for Americans. We got legal threats instead."
There's no love lost for Coinbase in the press release for the charge's against it, either.
"You simply can't ignore the rules because you don't like them or because you'd prefer different ones: the consequences for the investing public are far too great," Gurbir S. Grewal, direct of the SEC's Division of Enforcement, said.
This complaint comes only a day after another was raised by the SEC against major cryptocurrency exchange Binance for similar alleged charges.
Bitcoin and ethereum saw a sharp drop in value today, and Coinbase's share price has plunged 18% at time of writing.
Coinbase's response
Coinbase's CEO, Brian Armstrong, has says the company intends to fight the SEC on the charges to "finally get some clarity around crypto rules."
Regarding the SEC complaint against us today, we're proud to represent the industry in court to finally get some clarity around crypto rules.Remember:1. The SEC reviewed our business and allowed us to become a public company in 2021.2. There is no path to "come in and…June 6, 2023
Armstrong states that the case against it is entirely built around what is and what is not a security, suggesting that Coinbase intends to argue whether what the SEC now classifies as a security stands to scrutiny. The SEC holds that "the Supreme Court's decision in SEC v. W.J. Howey Co., 328 U.S. 293 (1946) and its progeny set forth the relevant test for determining whether a crypto asset is part of an investment contract that is subject to regulation under the securities laws."