It's been a good few weeks for Tekken fans. Bandai Namco has been slowly trickling trailers for every announced character coming to Tekken 8 so far. My friend group has been hotly anticipating each Tekken Tuesday, and the last two weeks have even seen trailers arriving on Fridays. With an incredible Kazuya trailer kickstarting the trend then followed by Jin, Law, Paul and King, this week has treated us to a look at Swedish fighter Lars Alexandersson.
It's easily my favourite trailer we've seen so far, and Lars has finally cast away his jumpscare-worthy appearance of Tekken 7 in favour of something a little more fitting of a man in his 20s. It's a little more hammed-up on the anime scale, but that feels like the case for a lot of Tekken 8's cast right now.
The trailer shows off a few new moves being thrown into his toolkit, with some new lows and combo extenders to pull from. Bandai Namco is making full use of that Mishima blood too, giving Lars some electrifying particle effects that make him visually one of my favourite characters yet. His rage art—Tekken's super move—is one of the best we've had since we saw Kazuya's devilish form. Interestingly, it seems to be taking heavy inspiration from his appearance in Naruto Shippuden: Ultimate Ninja Storm 2, a nice nod to another Bamco-published fighter.
Lars hasn't always been the most popular character to be introduced to Tekken, but I'm not about to be here slighting someone for being too anime in a game filled with fighting animals, robots, devils and incredibly anime-esque eyebrows. His design is leaps and bounds from Tekken 7, and I'm excited to see what Bandai Namco has up its sleeve next.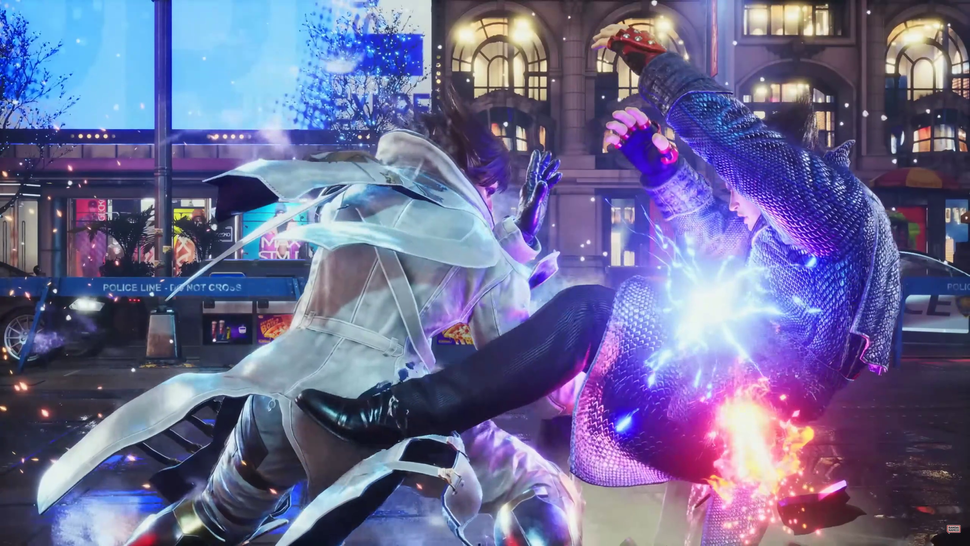 This only leaves us with two announced fighters without a trailer: Jack-8 and Jun Kazama. With little over a week until EVO Japan, it's likely we'll be seeing Jack-8 either this Friday or next Tuesday. Jun's a little more special—it's her first canonical appearance in 27 years, and her first game since Tag Tournament 2 in 2011. I have a feeling Bamco will be saving her for a bigger reveal at EVO, and maybe even a new character announcement. Dare I attempt to manifest Lucky Chloe?