A six-core 3D V-Cache Ryzen CPU? Sign me up. The AMD Ryzen 5 5600X3D sure sounds like a mighty gaming chip—enough cores to chomp through games, enhanced with heaps of cache, but without the prohibitive price tag of newer, high-end models. The good news is that it is confirmed and will be released on July 7.
At $230, the Ryzen 5 5600X3D will make for a great upgrade for anyone on AM4 that couldn't quite swing the Ryzen 7 5800X3D, which will remain the fastest gaming CPU on that particular motherboard socket.
On the flipside, the chip will be a Micro Center exclusive, and it's only classed as a limited edition. That's potentially fine for a number of people in the US hoping to nab one for their AM4 gaming PCs in the near-future, but maybe not so much if it's not available elsewhere around the globe. It appears that there'll be no further made available, too, as according to Tom's Hardware the retailer will be the sole location for the chip for the duration of its shelf life, which will likely be just a few months.
Er, not so good.
"Available exclusively at Micro Center starting July 7th, 2023, the AMD Ryzen 5 5600X3D processor delivers exceptional power and responsiveness, setting a new standard for gaming performance at an unbeatable price," a press release confirms.
"AMD has a limited supply of Ryzen 5 5600X3D processors and chose to partner with Micro Center in celebration of their Indianapolis store opening. All available supply has been consumed by this partnership," AMD told us.
It's true this could be a particularly great CPU for gaming. 3D V-Cache is a big deal because it massively increases the amount of cache on a processor, which we've seen have a huge effect on game performance. This chip comes with 96MB of L3 cache, three times the amount on the standard AMD Ryzen 5 5600X.
The standard Ryzen 5 5600X is just $144 on Newegg right now, however. So you will be paying another $100 or so for the privilege of that chonky cache.
Your next upgrade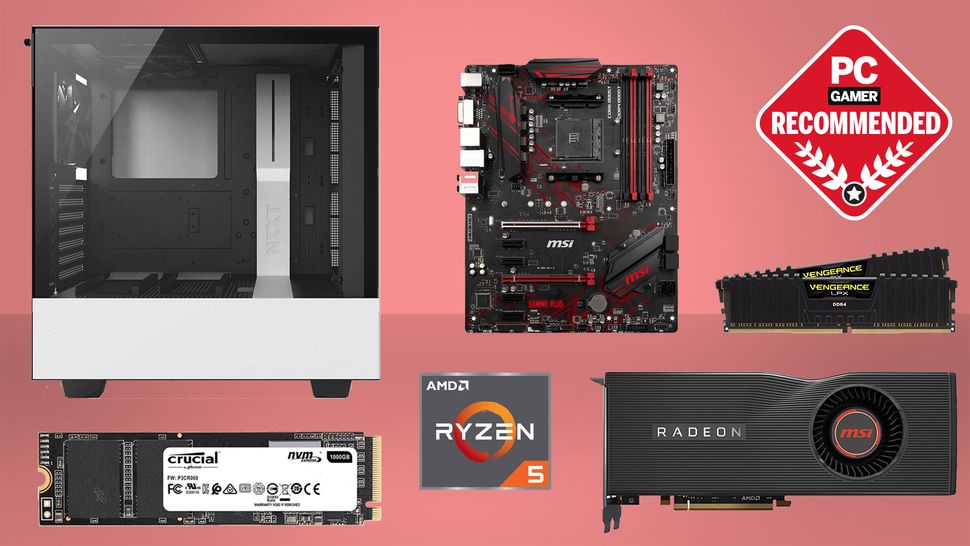 Best CPU for gaming: The top chips from Intel and AMD
Best gaming motherboard: The right boards
Best graphics card: Your perfect pixel-pusher awaits
Best SSD for gaming: Get into the game ahead of the rest
Though where Intel's cheap Core i5 13400 has ruled the ~$224 roost until now, this new AMD chip may be stiff competition. That's why it's a huge shame it's set to be so limited in availability, because it won't offer any competition once it's all sold out. Or if you're simply located outside the US.
You'd expect this chip to be made up from those dies unable to meet the requirements for the Ryzen 7 5800X3D, which may explain why such a limited launch. It's extremely possible there simply aren't that many of those to go around, as the Ryzen 7 5800X3D was more or less a test run for the 3D V-Cache chips later on in the Ryzen 7000-series. Yet that's only our best guess as to why such a tight launch.
It's also possible that AMD just doesn't have much interest in producing huge numbers of Ryzen 5000-series chips when a newer generation is already available.